Boob size is still seen as one of the criteria for judging a woman's attractiveness. TBH, it's kind of silly that we put so much value on the lump of fat and breast tissue on our chests at a time when constant reproduction isn't necessary for the survival of the human race. But mainstream media is still here to reinforce that boobs are only fantastic when they're big and perky, especially when you're a celebrity.
So it's surprising when a celebrity rejects the notion that breast enhancement is a must and raises health concerns that may come with it. The latest among celebs to do so is Ellen Adarna, who recently bid her breast implants goodbye. The actress shared the news on May 8 by posting a photo of her now-removed silicone breast implants via Instagram Stories.
"Goodbye breast implant illness. I can now breathe properly. Goodbye chronic back pain, fatigue, and brain fog," Adarna wrote. "It was fun while it lasted. The end."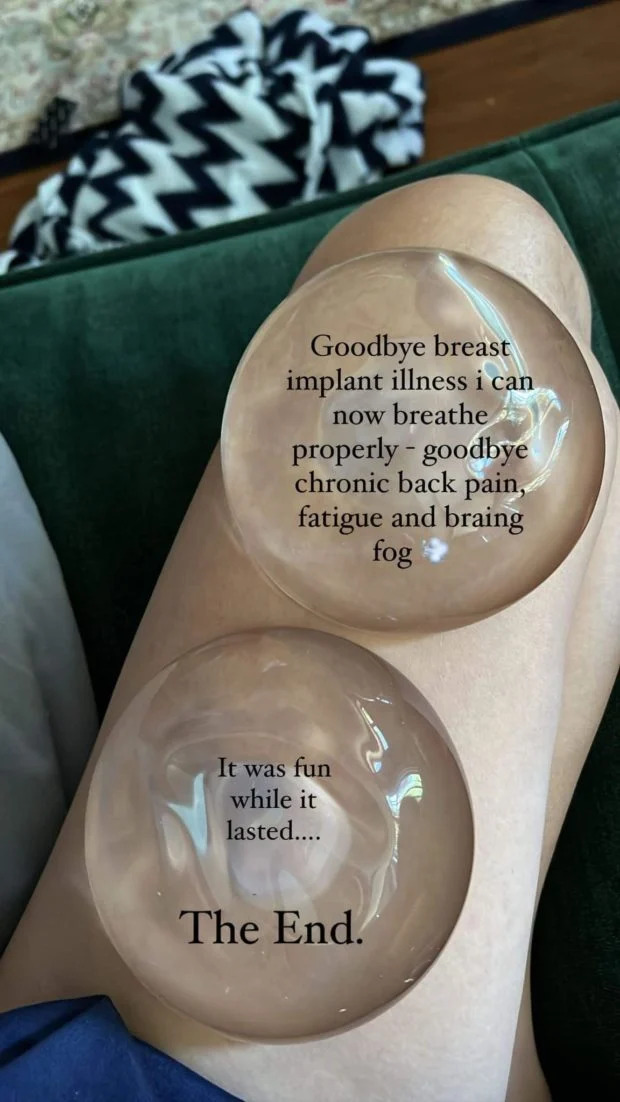 Adarna's implant removal was unexpected in part because she was featured in a local beauty clinic's campaign for breast augmentation in 2015. No shame to those who decide for themselves that they want to undergo the surgery, but it's nice that there are women who remind others to proceed with caution.
Among local personalities who have opened up about experiencing breast implant illness (BII) are Michelle Madrigal (who called the removal "empowering"), Rufa Mae Quinto, and Maui Taylor. But what is BII exactly?
"BII is a cluster of symptoms that don't fit into any other classic disease diagnosis," says Diana Zuckerman, Ph.D., president of the National Center for Health Research. "We believe that it eventually will be recognized as a medical condition, but that process will take time."
Some of the BII symptoms that Breastcancer.org lists are joint and muscle pain, chronic fatigue, memory and concentration problems, breathing problems, hair loss, and gastrointestinal problems. The leading theory as to why hundreds of thousands of women develop BII is that a lot of people are predisposed to having an immune reaction to the materials used in constructing breast implants.
To recognize BII as a medical condition would help protect so many vulnerable women. Where do we sign up to help make this happen?
Photo courtesy of Ellen Adarna's Instagram
Follow Preen on Facebook, Instagram, Twitter, TikTok, YouTube, and Viber