The first time I saw Alyana Cabral play live was the last time a number of us would go to a gig unaware of the nightmare that would take over in the next few years. We had lined the cramped basement of Mow's in Quezon City that night, surrounding whoever's turn it was to play. When Cabral finally took her place, it wasn't unlike the experience of sitting across her on a couch two years later as she tells me what she's been busy with these days.
Working as the resident DJ of Dirty Kitchen, playing sets in different bars and clubs, and making experimental electronic music, Cabral has lately been focusing on her solo project, Teenage Granny. The differences between this project and the music she makes with her bands, arguably what more listeners know her better for, are stark but not worth dwelling on. They all have a piece of Cabral anyway, that same timber of calm urgency and swell of energy that color even her quieter songs.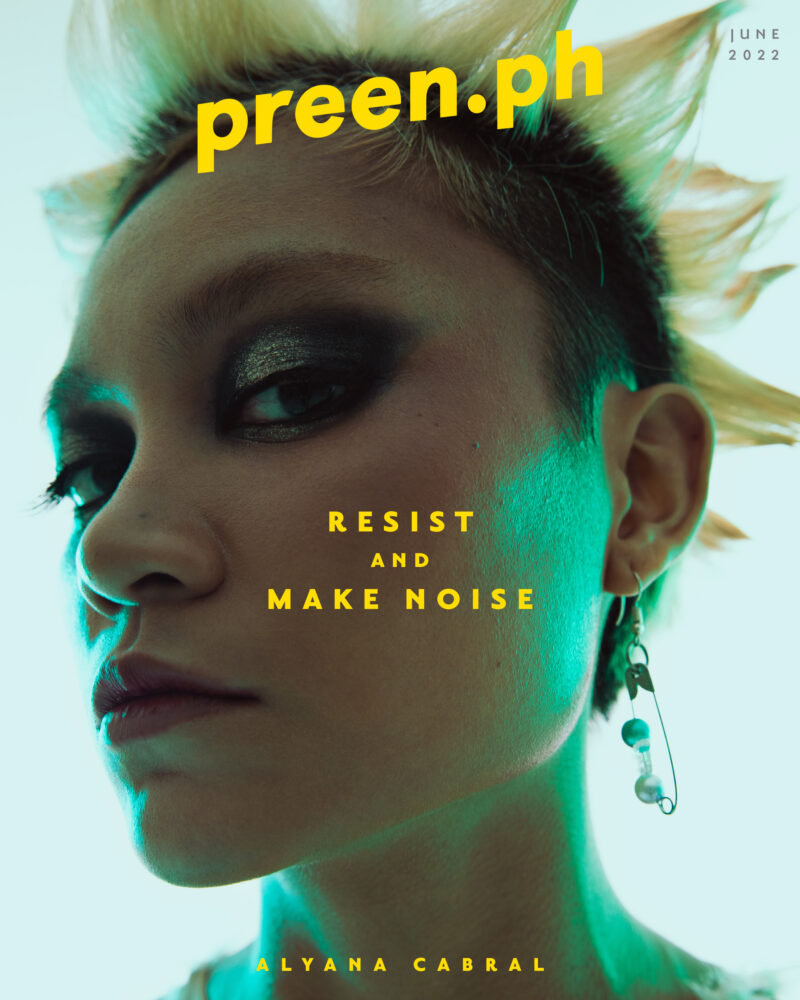 Of course she was just doing what musicians have always done, which is to turn life into sound. But here is a queer young woman singing about one thing in so many ways, and for whom politics is the inescapable condition rather than a matter of definition (read: the tired question,"Does art have to be political?"), and that should free listeners of the burden of uncertainty, the false comfort of complacency. 
"Hindi naman masamang sabihin na political 'yung music or art. It's actually just… it's really what it is. Ganun talaga siya umiiral. And when you accept that, the question now is, what's the next move? How do you move forward after accepting that art is political? Especially since we're living in a very crucial moment in history na ang daming nangyayari na paulit-ulit na mga kababalaghan sa pulitika," she says. 
What is the next move if movement can only happen within and against a space built on the worsening interwoven problems of fascism, patriarchy, and misogyny?
In 2021, Cabral contributed to "Pasya," a 12-track album spearheaded by the Women's Global Network for Reproductive Rights, which advocates the destigmatization and decriminalization of abortion in the country (the procedure remains illegal in the country, and because access is highly limited, about 1,000 women die from unsafe abortions every year). As a peasant advocate and feminist, the musican also worked as an organizer and co-convener for SAKA (Sama-samang Artista para sa Kilusang Agraryo) and as one of the co-founders of Kababae Mong Tao, a multimedia platform that empowers women creatives.
You make art and try your best to reflect and change realities, and then you also don't. 
"We know that art on its own is never enough. It's a question of being aware of how whatever else it is that you do can contribute to and reflect resistance," Cabral says.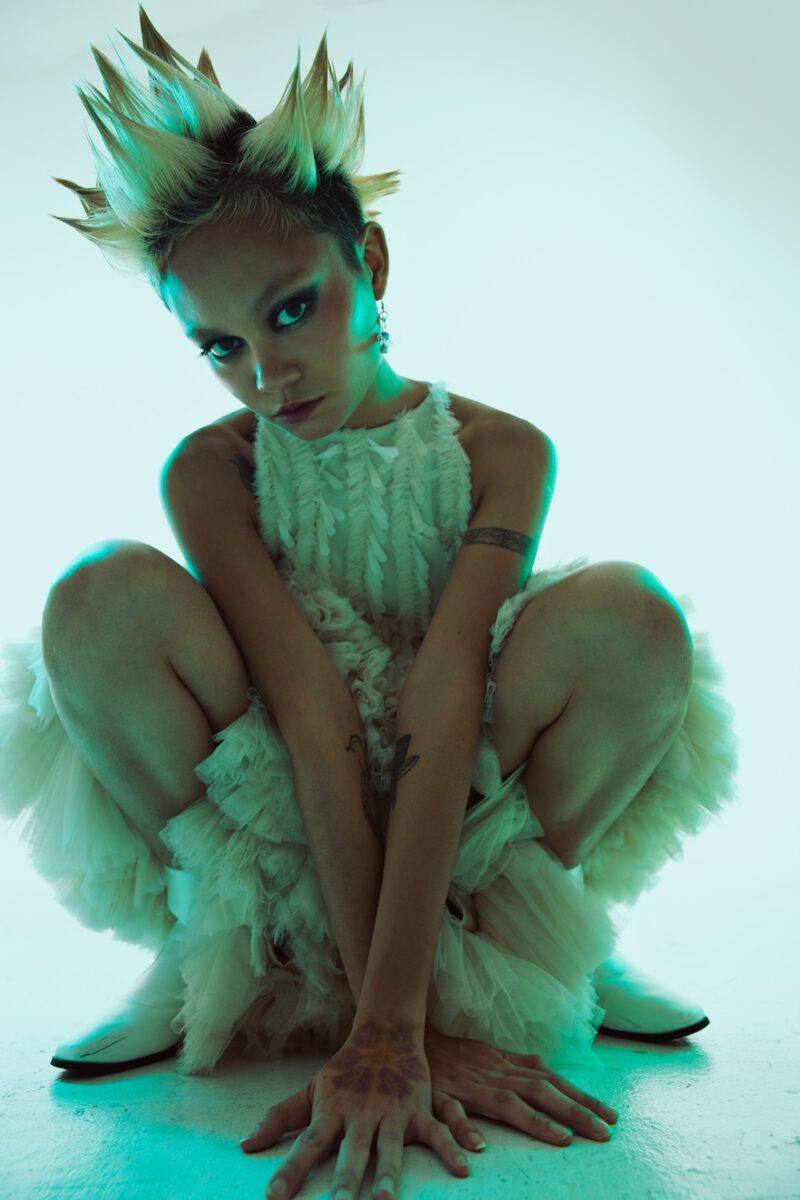 Throughout our conversation, the musician is evidently conscious of the scope and weight of the themes of her work ("I write about the struggles of being a woman. The struggles of being a queer woman in a third world society. Or how I interpret the sociopolitical climate at the moment") and of the conversation itself, but this isn't a problem. 
Cabral treads these connections effortlessly, so that by the time I ask her which female artists she turns to for inspiration, it seemed only fitting that she talked about them in the context of her own disillusionment with female and queer representation in the music industry. "Marami akong kakilala who have male figures as inspiration kasi nagkukulang sila ng female figures to look to because of how media portrays men and women. Siyempre may gender imbalance pa rin," she says. 
"When I was on my journey to becoming a feminist, I became more aware of these things, which is why I started to look for more inspiration in women. Not to say you shouldn't do the same with men, but just to balance out my expression and see other perspectives and artists that are not highlighted in media."
"I call it pure love energy. I think 'yun 'yung queerness, that's where it lies. That's how I express queerness in music—by tapping into that source of pureness and love and bliss."
Inspiration and influence aren't purely musical for Cabral, who, if it isn't clear by now, seems to be one of those people for whom intersectionality and in particular the interdependency of things are a given. 
"Kailangan ko ng model or example not just in music but also when it comes to being a feminist or looking for values within myself and within my community. In being a feminist, it's important to be able to recognize female and queer artists who are overlooked and underappreciated," she says. I ask her to name some of them. 
"Sige, mag-name drop ako [laughs]. My mother, first and foremost. 'Yung Elephant community here in Manila, queer musicians and DJs." Cabral is careful not to miss any names, settling on a few more who have been instrumental in her music and activism: AGF or poemproducer, an artist from Finland who makes sound art and experimental music ("She has an archive called female:pressure na nandoon lahat ng women pioneers of electronic music"), Joee & I ("my friend Joee [Mejias]…siya 'yung Bjork ng Pilipinas"), Fempop network of feminists, and Heresy.
"Alice Coltrane. Madonna [laughs]."
More than these names, spaces and communities have played a big part in making Cabral's queer expression possible. The promise of a community backing you up and making you feel like you're never alone sounds like the vaguest of dreams, but when it happens, there is nothing like it. When I ask Cabral about how she came to terms with her own queerness and how finding a community was a factor in that, she briefly details the kind of family dynamic that every queer kid would wish to grow up around.
"I was lucky that I didn't have so much of a hard time being accepted by my family. I didn't need to come out to them. And feeling ko 'yung journey ko of discovering my queerness is intersectional with my journey of my art expression, of discovering myself as an artist. Parang magkadikit din 'yun for me: being queer and a creative person. 'Yung struggle ko was I had to go through a lot of painful relationships in my early 20s. I had to go through all that to be able to realize how I identify, but now I'm in a good place."
I ask her what the best part about being queer is. "The feeling of…wala na 'kong pake kung anong tingin ng ibang tao sa 'kin. Parang, bahala kayo diyan, this is me. Ako lang 'to. [laughs]. Feeling free about who you are and how you express yourself and being able to experiment with how I give and receive love and attraction and intimacy."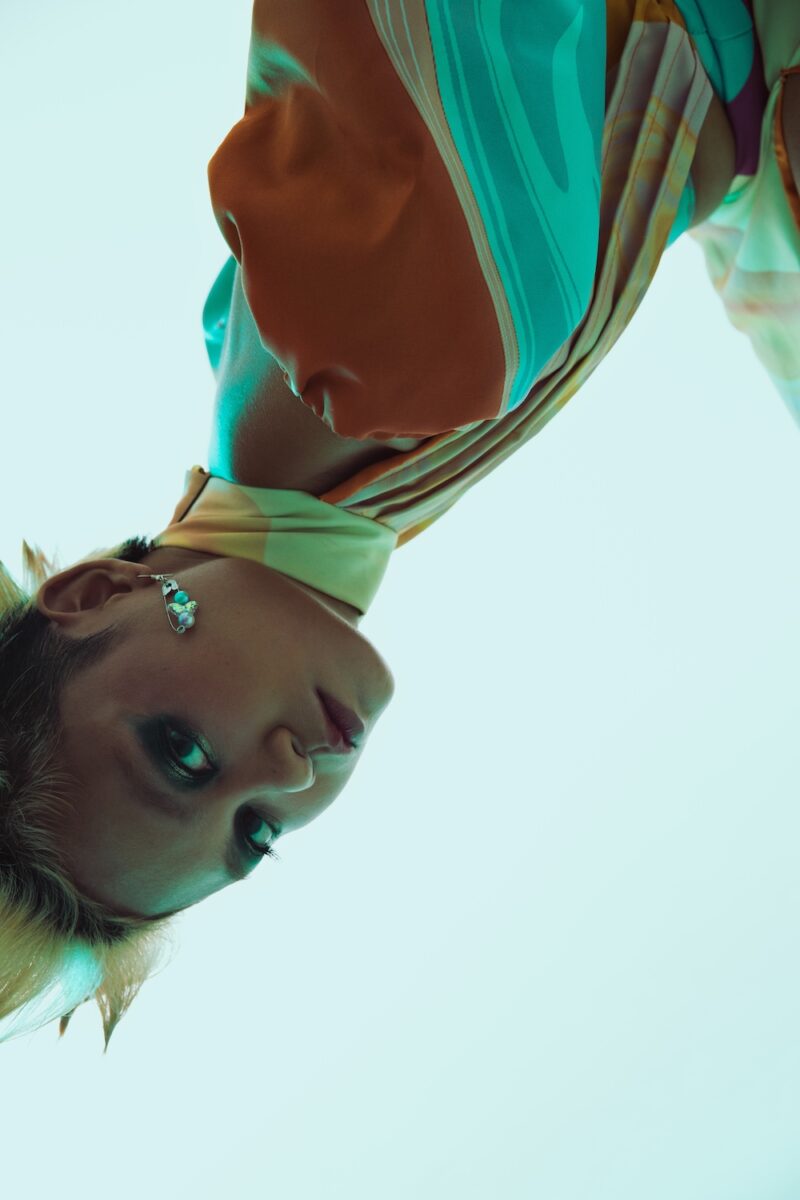 When she starts talking about community, Cabral is clear about not just the good that comes with belonging, but more importantly on what those privileges obligate her to do. She tells me that now she is more focused on trying to fight for her peers whom she knows are having a harder time than she is, on making sure she paticipates in the queer communities she is a part of. 
Besides her activism, her more explicit acts of resistance, how else does Cabral resist? The unspoken custom that queerness exists (and in a way, thrives) in subtext isn't lost in Cabral's work, and though I pined for the opposite—visibility, directness—she spoke of another possibility that seems, at least for now, worth pursuing. It isn't about hiding, it isn't about appearances at all.
"It's [queerness] in the soul. That's how I approach the queer aspect of my work. In the spiritual world, wala namang gender. And 'yun naman talaga 'yung end goal ng queer struggle, 'di ba? To completely abolish gender."
"I'm trying to reach for that place or dimension where queerness is in its purest and ultimate form. It's this thing that I try to incorporate in my work. I call it pure love energy. I think 'yun 'yung queerness, that's where it lies. That's how I express queerness in music—by tapping into that source of pureness and love and bliss."
Photos by Joseph Pascual
Story by Catherine Orda
Styling by Edlene Cabral
Makeup by Dorothy Mamalio
Hair by Mong Amado
Creative direction by Nimu Muallam and Neal Alday
Produced by Zofiya Acosta
Follow Preen on Facebook, Instagram, Twitter, TikTok, YouTube, and Viber