Ever since Liza Soberano replaced her manager Ogie Diaz with fellow star James Reid and seemingly started flying in and out of the US, we've been waiting with bated breath to see her make her big Hollywood debut. It wasn't a matter of if, but when, and which vehicle.
It looks as if we may finally have an answer to that. Soberano might just be in "Lisa Frankenstein," an upcoming movie starring Kathryn Newton and Cole Sprouse, written by Diablo Cody—who wrote both "Juno" and "Jennifer's Body"—and directed by Zelda Williams. Williams, who is the late comedian Robin Williams's daughter, will incidentally be making her directorial debut with this film as well.
"Set in 1989, an unpopular high schooler accidentally re-animates a handsome Victorian corpse during a lightning storm and starts to rebuild him into the man of her dreams using the broken tanning bed in her garage," its official synopsis reads.
Based on Cody's track record, that synopsis, and even just its name, a portmanteau of Frankenstein and Lisa Frank, we're expecting another sharp, incisive, yet playful flick that explores feminist themes while also giving a sincere look into the lives of teen girls. That's a hell of an impressive movie to debut with, if the Soberano rumors are right.
So how did speculation start anyways?
It all started on Instagram. Newton recently posted a photo of a director's chair and a film slate with the movie's name on it to celebrate the first day of filming. Jessie Stafford, who is part of the event production agency JSLA Events, shared it on her Instagram Story and tagged Williams, Soberano, and Reid and Soberano's new management company Transparent Arts.
Eagle-eyed fans then noticed that Soberano is now being followed by Williams, Newton, and Sprouse, who only follows 75 people, so, you know.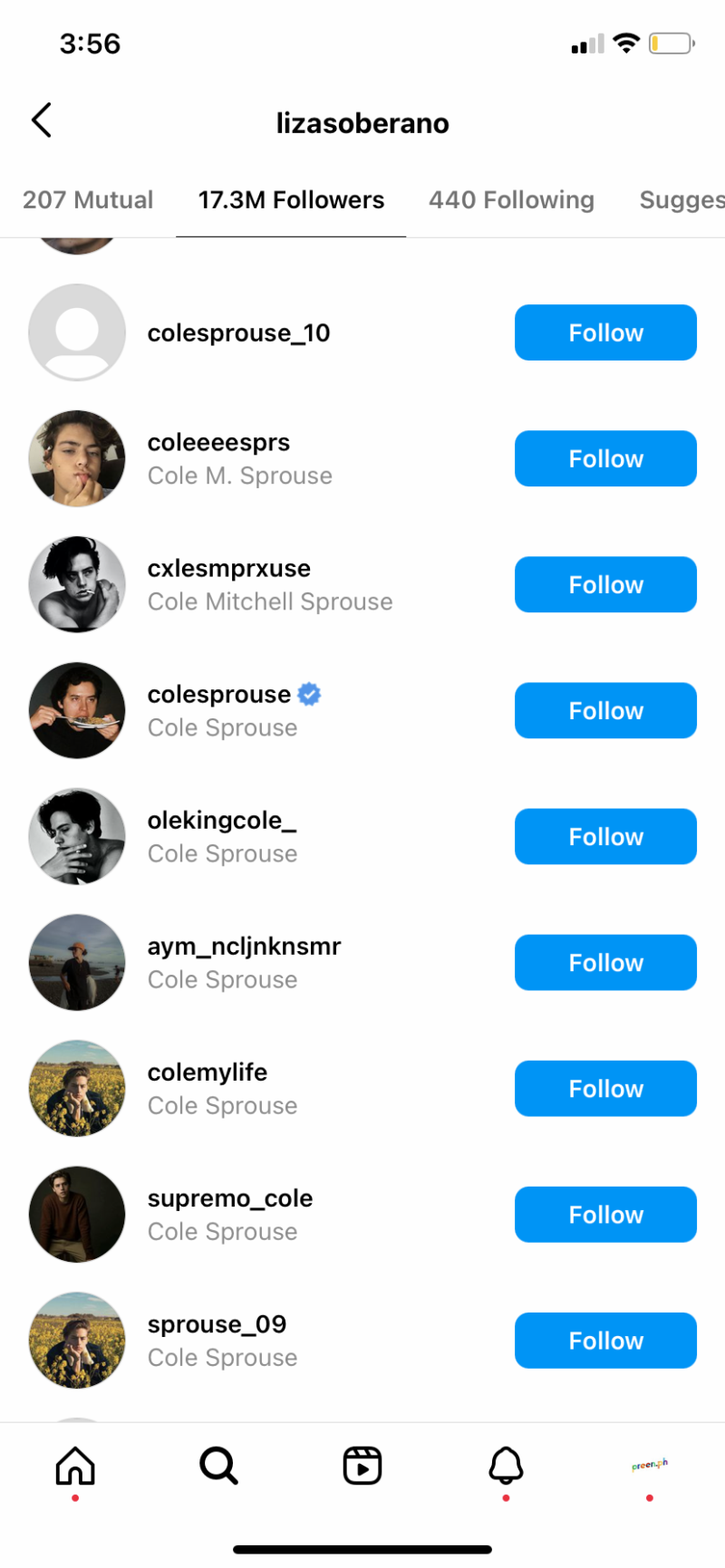 While it's certainly not airtight proof that she's on it (we'll wait for either Soberano or her management to fully confirm it), it is convincing circumstantial evidence. If it's true, we're incredibly psyched for the star—and ngl, a li'l impressed with Reid's management so far. (I mean, first the LA galas, hanging out with Bretman Rock, and now this? The devil works hard but James Reid is working harder.) 
At her first speaking engagement in the US, Soberano had detailed that it was her dream to pursue a career in the US—not just for herself, but for other Filipina actresses in the future. 
"It has always been a dream of mine to come over here and [be] able to do work here," she said, later adding, "My personal goal is to be able to bridge the gap between the Philippines and America and kind of help the younger generation, the little girls, who also dream of coming out here and making a career for themselves. I want to make it easier for them when they do that in the future and if that means me taking the first leap, so be it."
Make us proud, Liza!
Art by Ella Lambio
Follow Preen on Facebook, Instagram, Twitter, TikTok, YouTube, and Viber