With less than a month to go before the Manila International Book Fair, we bet you're raring to go haul a fresh batch of books after staying at home for the longest time. While you're making up your #MIBF2022 wishlist, we're here to give you some tips on how to achieve that geek-tastic, bookshelf aesthetic for your (we bet!) overflowing pile of books.
1. Shelving matters.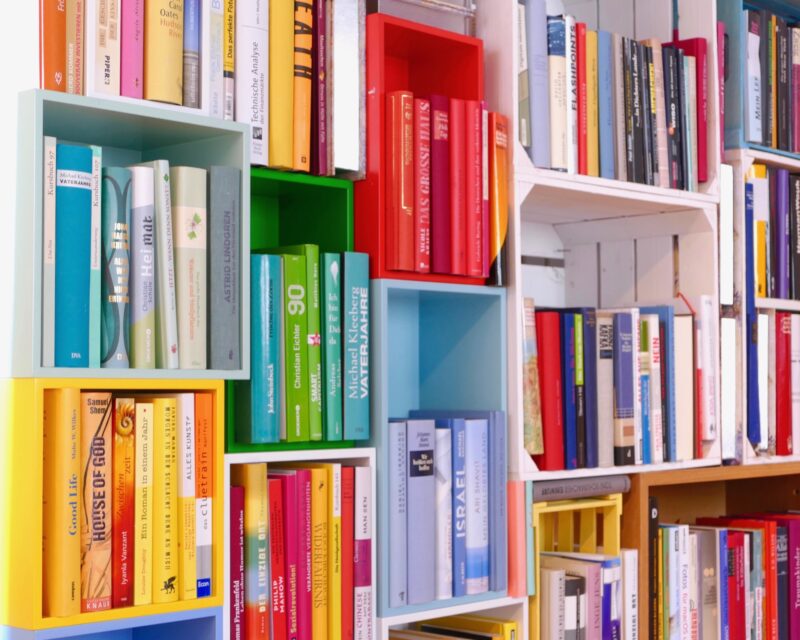 You can choose to shelf your books in style, depending on the look you want to achieve. The old school, tried and tested alphabetical (by author or title) or by genre is always reliable, but can also get pretty boring especially if you've always arranged books this way. Sorting books by color may make books more, er, challenging to find, but you can't deny the aesthetic of a rainbow wall of books. The position of books on your shelf can also do a lot for your aesthetic – they don't all have to be stacked the same way, and there are countless of ways to do it: horizontal, vertical, spines out, spines in (oooh, a perpetual mystery!), covers facing front, or even forming shapes.
2. Think outside the box.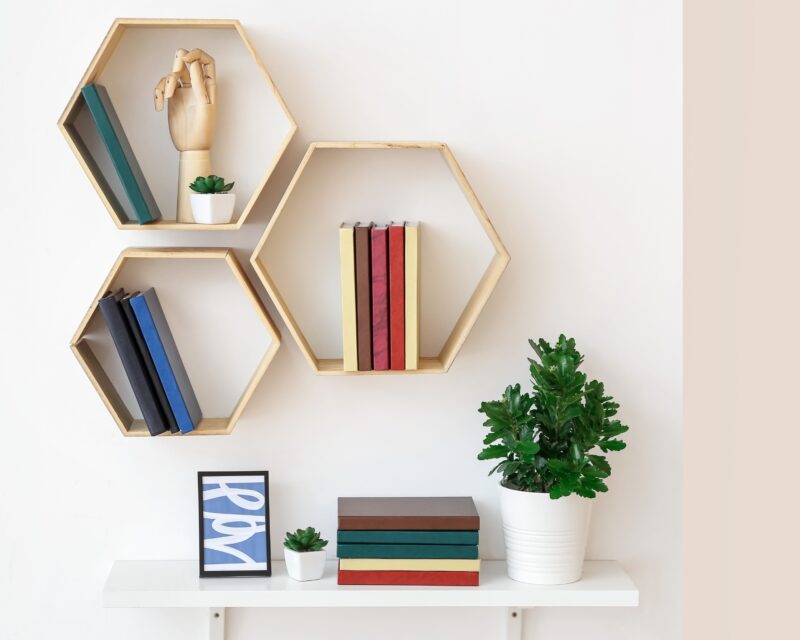 If you're on the hunt for another bookshelf for your home, consider getting shelving that's not a grid. There are a lot more options in the market these days, and even custom builders, so you can go for a shelf design that will showcase your books in unique ways.
3. Go for unusual displays.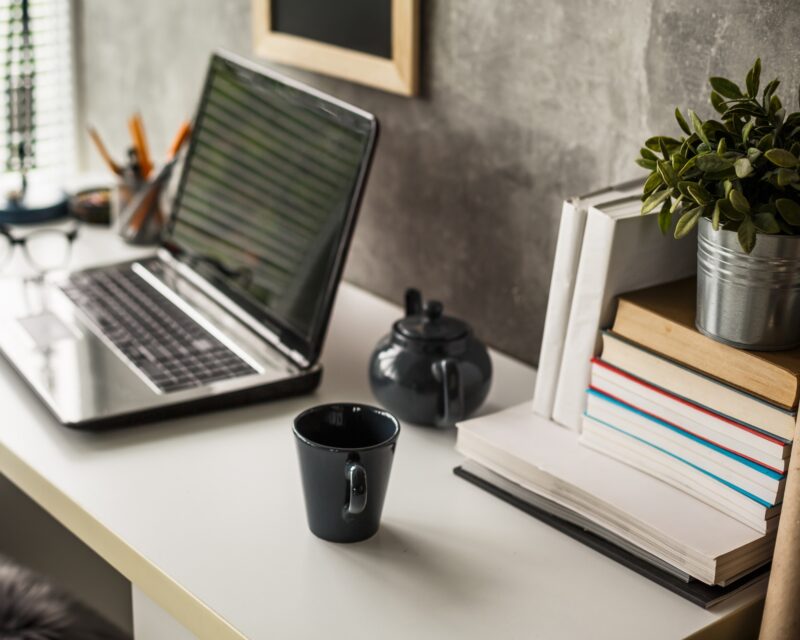 Books don't always have to stay on the shelf. A short stack of books by your bedside, office desk, coffee table, or even a corner of your kitchen, topped with a curio, marked by quirky bookends, or placed beside a houseplant or a vase of fresh flowers, is always a pretty sight to behold. Curate your book stack around a certain theme, topic, or color, and you'll have an interesting conversation starter as well as little reading nooks around your space.
4. Add some breathing space.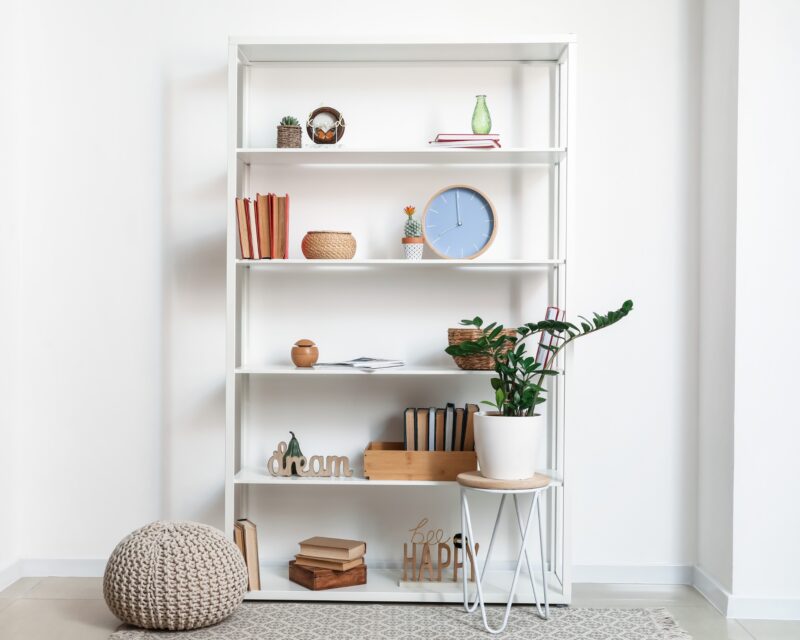 This can be quite challenging for all of us with tsundoku problems, but having some breathing space in between books is always easy on the eyes. Adding non-book accents to your shelves is also a great way to break up the monotony of a shelf; you can keep it book-related with figurines of your favorite book characters, photos with your favorite authors (you can always take photos if you get books signed at MIBF!), and other bookish memorabilia.
5. Regularly evaluate your stash.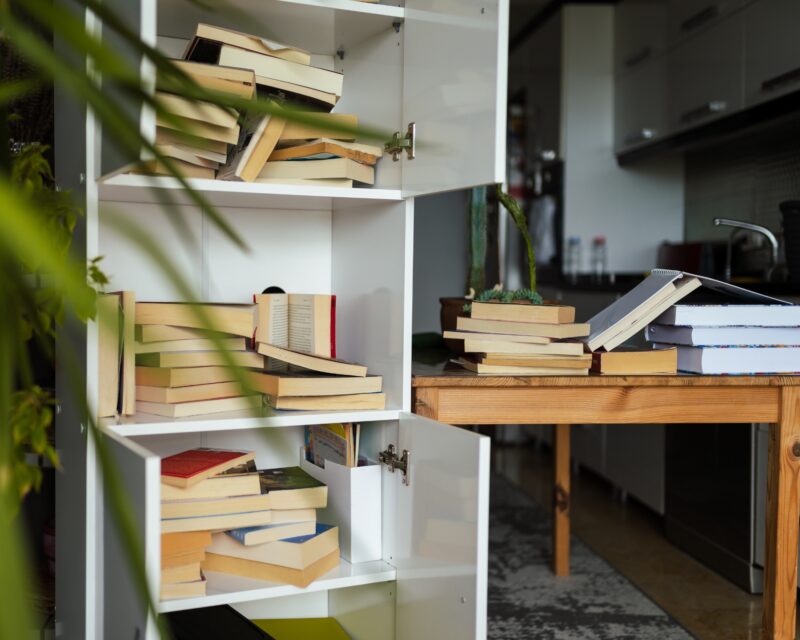 Speaking of breathing space, you will need to periodically liberate some space on your shelves. We all have books we didn't enjoy so much, or outgrew over time, and it's always a good idea to send them over to the nearest book charity. That way, you can keep your collection updated with the perfect excuse to go book shopping.
Haul away at the upcoming Manila International Book Fair, slated on Sept. 18-21 at the SMX Convention Center Manila, Mall of Asia, Pasay City. With over 100 exhibitors and the biggest collection of printed literature (and many more) all under one roof, it's the perfect place to go book shopping! MIBF is organized by Primetrade Asia, Inc. in partnership with Asian Catholic Communicators, Inc. (ACCI), Book Development Association of the Philippines (BDAP), Philippine Booksellers Association, Inc. (PBAI), and Overseas Publishers Representatives' Association of the Philippines (OPRAP). MIBF tickets are available via SM Tickets. For details, call +63 917 899 3463 or email [email protected] or follow @ManilaBookFair on Facebook, Twitter, and Instagram.
Featured photo by Clay Banks on Unsplash
Follow Preen on Facebook, Instagram, Twitter, TikTok, YouTube, and Viber