The past few years were spent by many enjoying more quality time with loved ones and renovating spaces into their dream homes. Bea Alonzo, for one, has been giving us updates on how she's been fixing up her Madrid apartment and their family farm called Beati Firma. In a new vlog, the actress gives us an updated tour of the farm that has us taking notes for our own spaces.
Beati Firma, which stands for "Blessed Farm" in Latin, is still a work in progress. Alonzo first showed us around the Zambales property in a vlog posted in March 2021. But it seems her mom Mary has been busy and a number of new developments have since been built.
If you're looking for your own renovation inspo, here are the new things we're loving from their farm.
Walking and running trail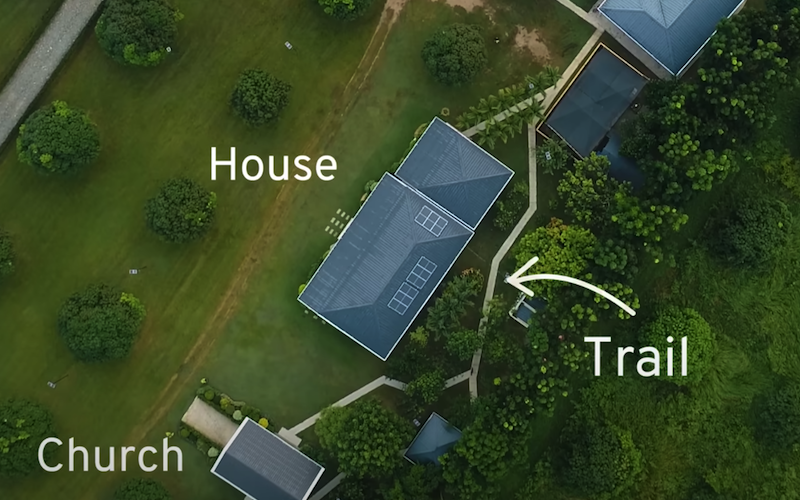 Alonzo and Mommy Mary started the tour by showing the walking and running trail made with custom bricks that connects their main house to the other buildings like the church built beside it. 
Swimming pool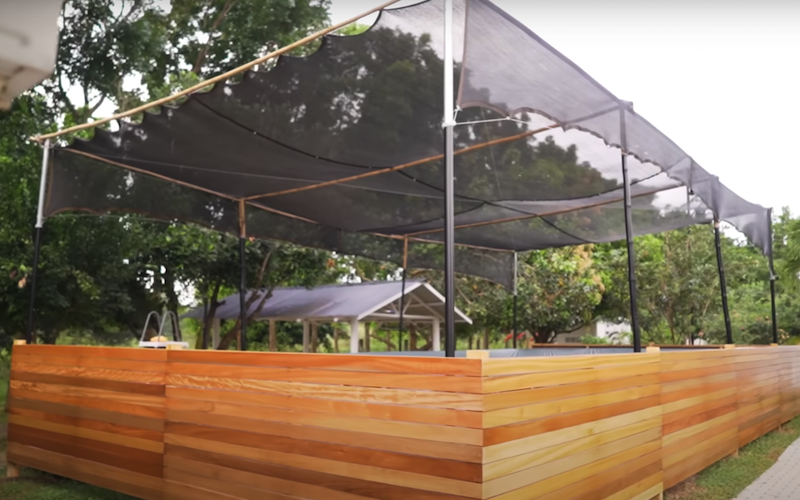 They also installed an above ground pool that has a wooden cover surrounding it and a sunshade net above it. They plan to have a permanent pool built to replace it in the future.
Guest houses and villas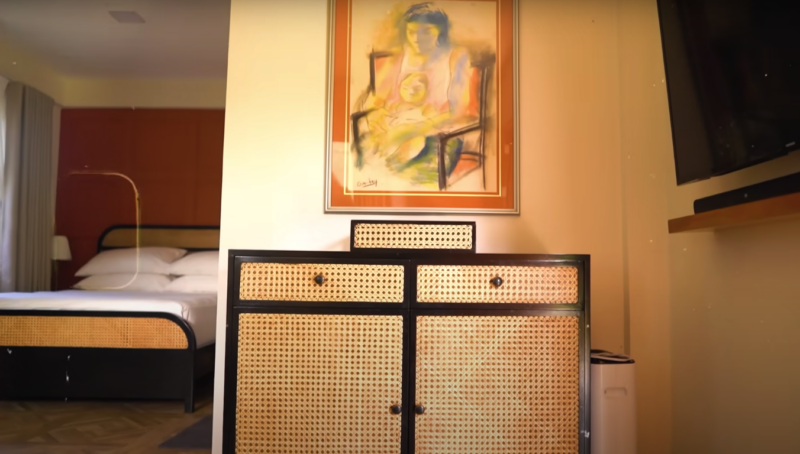 They have several guest houses and villas for visitors, which often includes Alonzo's personal team. Most of the furniture in the rooms are made of wood, including the solihiya (rattan weaves) pieces created by Pampanga-based Blanco Furniture. One of the guest houses even contains candles and a painting all gifted by Alonzo's boyfriend Dominic Roque. 
Mini day care and play area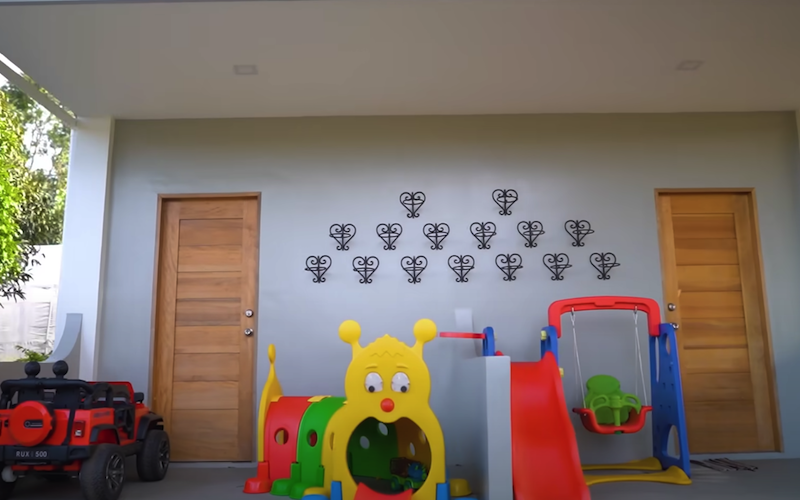 They also built Alonzo's nephews Santi and Luca their own space to play in. While renovations are still underway inside the mini day care slash play area, play equipment have already been placed outside.
Greenhouse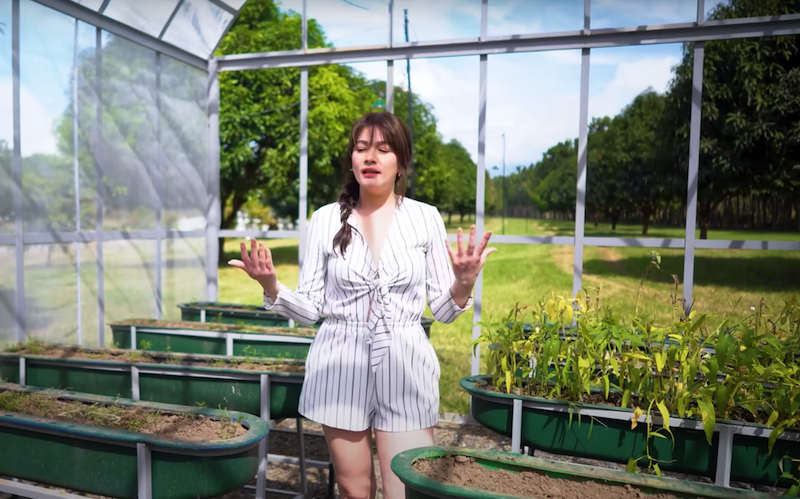 They plan to add several herbs in their greenhouse but you can already see the buoys turned planters that are already carrying growing plants.
Basketball court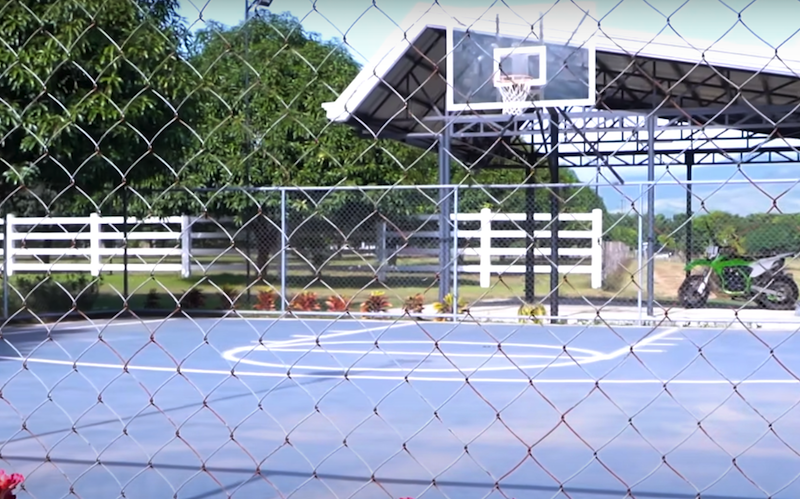 Fresh paint had their basketball court looking brand new and we kind of wish we can see how it looks at night with solar-powered lights around it.
Treehouse with fish pond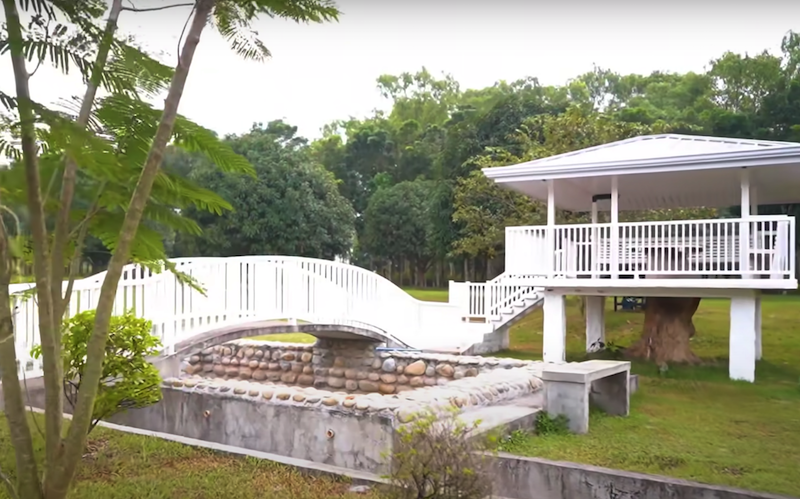 In the previous tour, their fish pond (where they used to farm tilapia) looked a bit too much like a swimming pool. Its new stone walling matches the bridge that goes across it, connecting to their modified treehouse.
Native kitchen beside staff house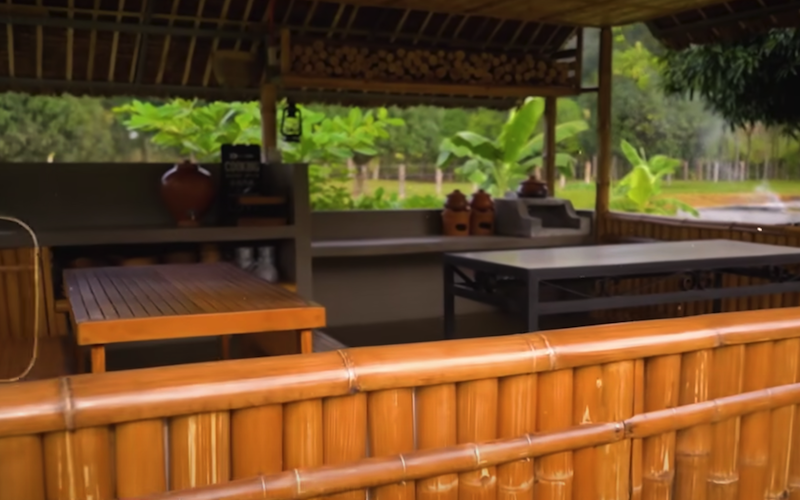 The native outdoor kitchen has a nipa hut look and it houses modern stoves and utensils as well as classic stoneware options. The firewood storage is placed in a panel above to avoid attracting snakes. It's strategically placed beside the staff house for their staff's ease of access.
Nipa huts with solar panels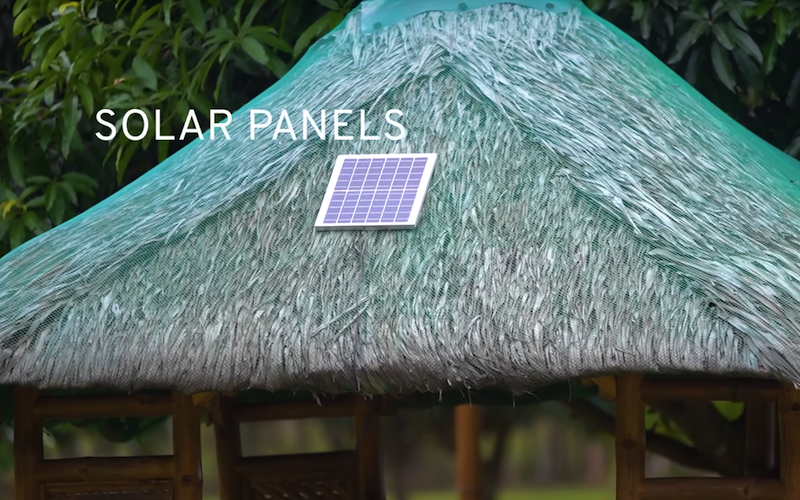 There are huts around the property installed with solar panels to keep with the farm's goal to be sustainable.
Segregation pit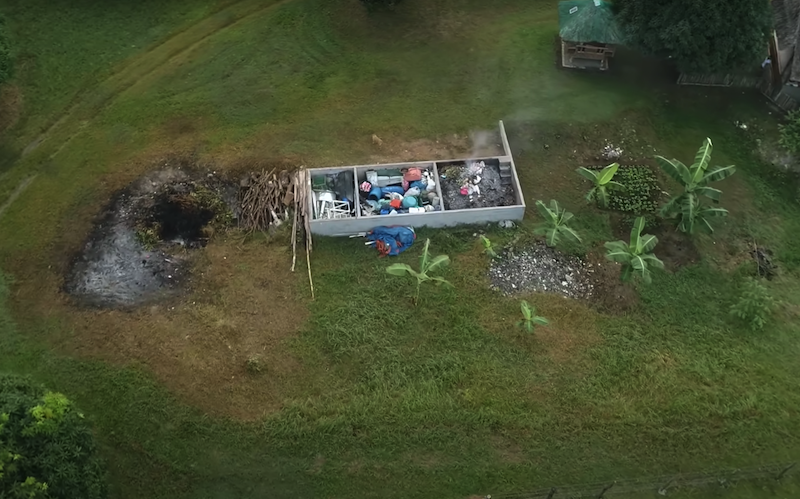 Mommy Mary is a very organized person who loves finding new uses for old things so having a segregation pit is a must.
What's next?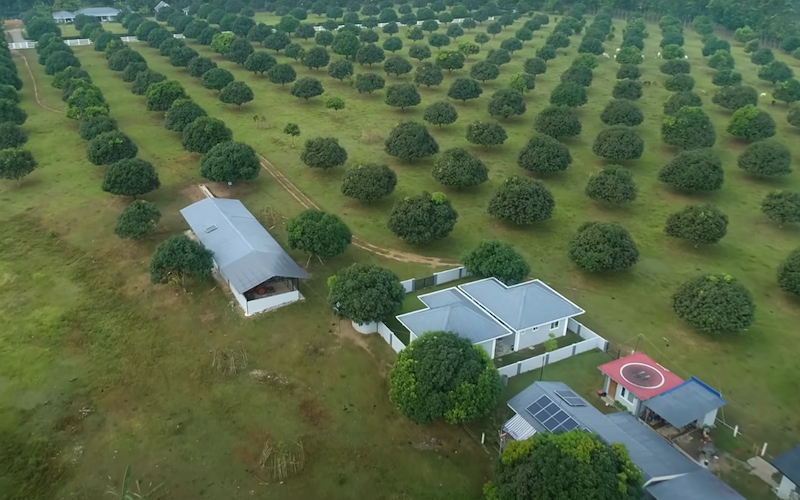 Among the many additions that the mother-daughter pair still want for the farm are a courtyard garden and a vineyard, having been inspired by the wineries they visited in recent Europe trips. They also plan to start selling farm products, which comes as no surprise since their property has a ton of native fruit-bearing trees, vegetables, and farm animals including several horses. Once a number of renovations get finished, they also plan to allow events to be held at the farm.
What's your favorite part of Beati Firma?
Header photo from Bea Alonzo's Instagram
Follow Preen on Facebook, Instagram, Twitter, TikTok, YouTube, and Viber