Ever since concerts had started to go back into full swing, fans from around the world have started flocking to them in hopes of both seeing their favorite acts perform live and to foster new friendships with people who share the same love for their music. While the number of concerts can get overwhelming to the concert newbie, the team of MAKEITLIVE has made it possible to connect fans with each other while also enjoying exciting performances through K-Verse, a fan-centric gathering and concert rolled into one. 
In a universe of all things K, K-Verse aims to promote the spirit of being together in support of each fandom while still having each other's own identities as a fan. Creating a space where fans are the number one priority in knowing who they want to see and what they'd like to experience is the focus of the creation of K-Verse.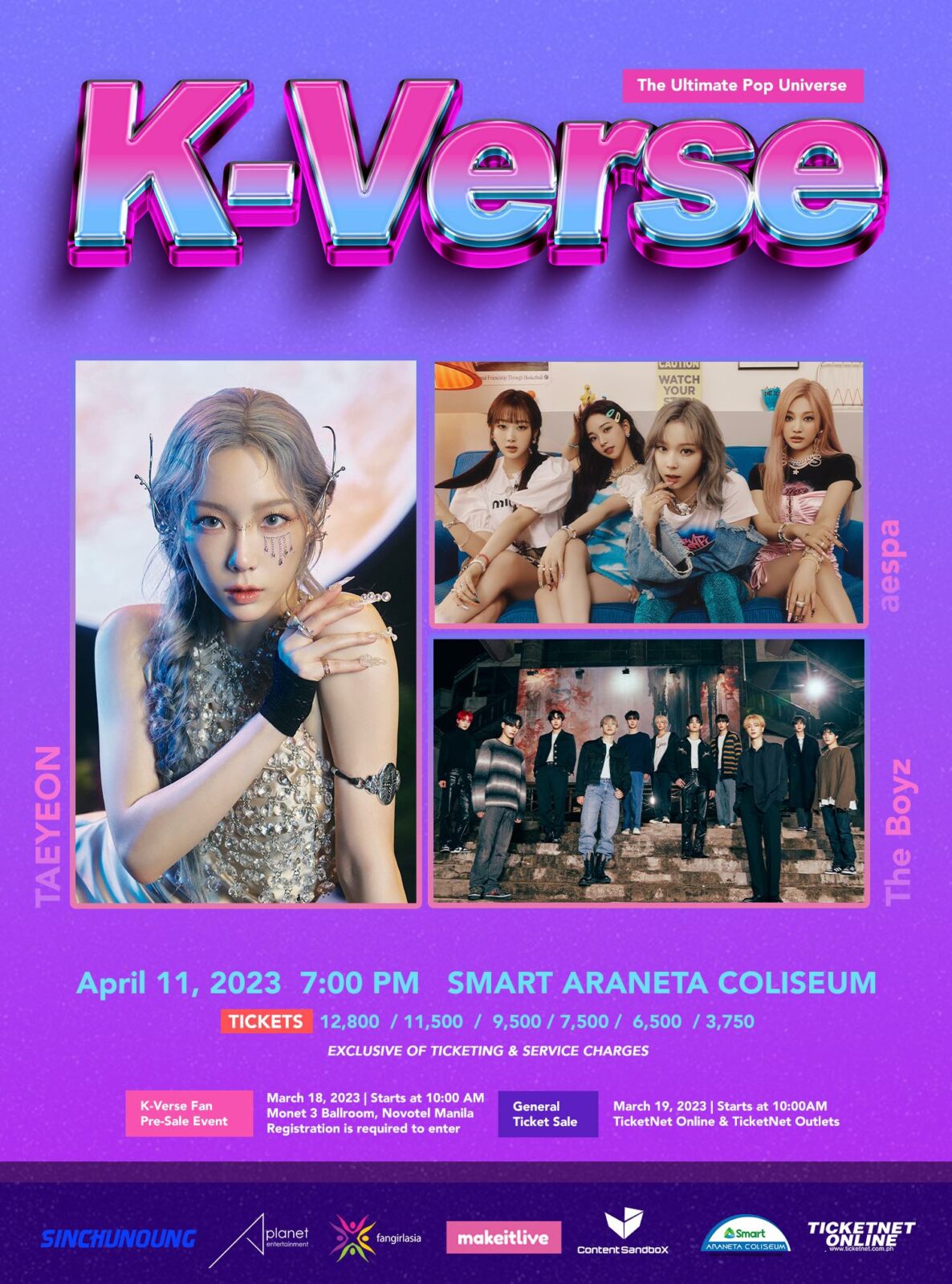 With stellar performances from renowned K-Pop acts TAEYEON, THE BOYZ, and aespa topping off an entire day of fan gatherings, organized by the some of the largest Filipino SONE, TheB, and MY fanbases, stepping into the K-Verse is an event that you wouldn't want to miss! Get ready to sing, dance, and have the time of your life as we step into #KVersePH this April 11, 2023, at the Smart Araneta Coliseum, ticket prices range from PHP3,750 until PHP12,800. 
K-VERSE is brought to you by MakeitLive, Content Sandbox, FangirlAsia, A Planet Entertainment and Sinchunoung. Tickets are available via TicketNet Online and TicketNet outlets.