It's the end of an era for American prestige TV with the back-to-back finales of "Succession" and "Barry." I mean, sure shows like "The White Lotus" and "The Last of Us" are still slated to air but they just won't be able to fill the void left by Jesse Armstrong and Bill Hader's intelligent dramedies. This end has people like me fantasizing about what "Succession" would look like if it were made in the Philippines.
The country is also rife with conglomerates controlled by dynasties and oligarchies. If we're talking about the media, some families come to mind. But I'm not going to get into that. What I really came to write about is my Pinoy fan cast for "Succession."
Before I list my picks, I just want to come clean and say that I wasn't looking for replicas. Some of these are just actors that I want to see taking on these roles. The Roy siblings and Tom Wambsgans were particularly difficult for me to fan cast because their actors' portrayals freed the characters from being mere archetypes. Okay, enough chit-chat.
Logan Roy – the late Johnny Delgado, the late Eddie Garcia, an older Robert Seña, Soliman Cruz
Logan is a beast. He has a ferocity that I think the late Johnny Delgado has portrayed in scenes like in this explosive argument with Edu Manzano in "Tanging Yaman."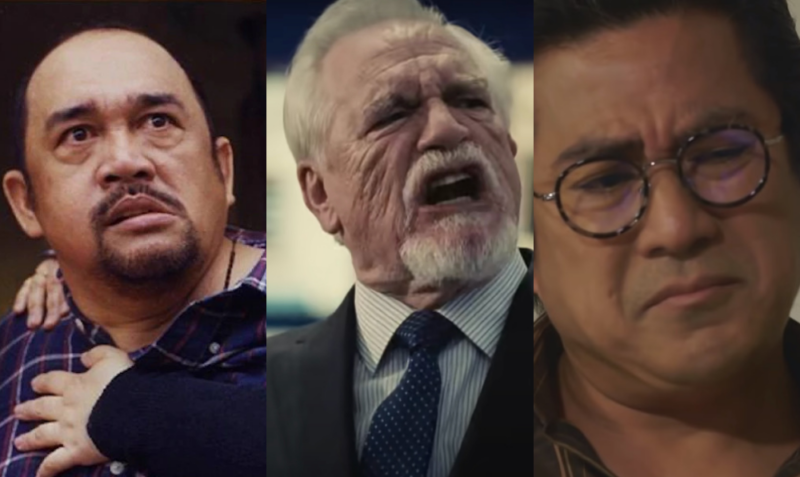 I could also imagine the late Eddie Garcia nailing the delivery of Tagalized Logan lines like, "Alam mo kung anong paborito kong passage mula kay Shakespeare? Take the f**king money." I mean just listen to him in this "Batas Sa Aking Kamay" clip. An aged up Robert Seña would also do great. Have you seen him on "Miss Saigon"? Soliman Cruz also convinced me with his "To The North" portrayal.
Kendall Roy – John Lloyd Cruz, an older Jiro Manio (in another timeline)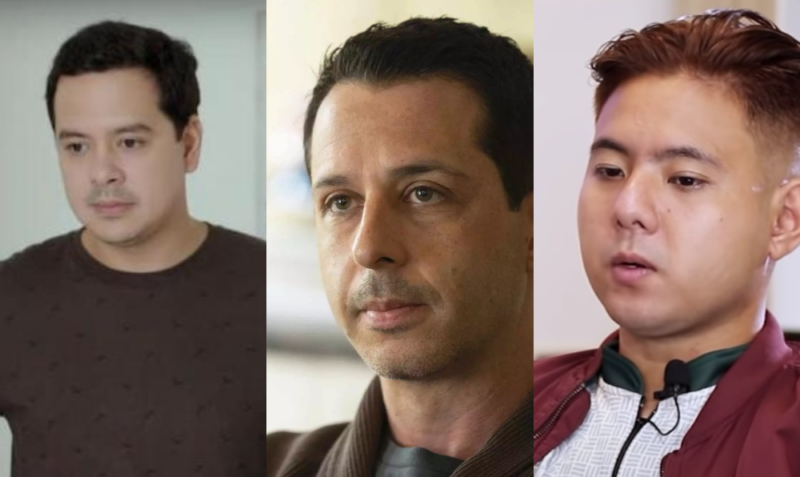 I didn't want to go with John Lloyd Cruz because he seems like an obvious lead choice when Jeremy Strong isn't. And when I think of him doing a rendition of "L to the OG," I laugh because it makes me think of an "ASAP" gag performance. But he's shown in Lav Diaz films that he could pull off an air of quiet tragedy. I could also imagine him shouting, "I am the eldest boy!" 
It sounds a little odd but I can also kind of see Jiro Manio as Kendall. Manio has since retired from showbiz but maybe in another timeline where he is able to develop a strong theater background he could be a contender.
Shiv Roy – Angelica Panganiban, Judy Ann Santos, younger Maricel Soriano
Sarah Snook was such a treat to watch because of her expressive face and I think that's important to see in Shiv. Shiv's  kind of a mean girl boss who loses because of her constant scheming.
Actresses who've played slightly similar roles are Angelica Panganiban, Judy Ann Santos, and a younger Maricel Soriano. I think they could pull it off. They just tend to get roles that are less constrained and subtle than Shiv. But I could see parts of Shiv in both Santos and Panganiban in "Ang Dalawang Mrs. Reyes" as well as Soriano in "Mano Po." 
Roman Roy – ???
I don't want to be the ***hole who says Baron Geisler because of the parallel with Roman-Gerri when he sexually harassed his older then-co-star Cherry Pie Picache. 
Roman's basically a manchild who's deathly afraid of his father. He's also a  bit fruity, funny, and  offensive. But he's still super likable somehow. I'm not too sure if the likes of Joross Gamboa, Sef Cadayona, or Pepe Herrera would fit the bill. But maybe?
Connor Roy – Lito Pimentel 
Kind of delusional libertine Connor's mostly on the sidelines on the show but when he's in the spotlight, we feel really bad for him. Lito Pimentel can deliver the drama and he's also kind of charming. And maybe even has a  slightly awkward uncle vibe.
Tom Wambsgans – Eric Quizon, Raymond Bagatsing, a younger Audie Gemora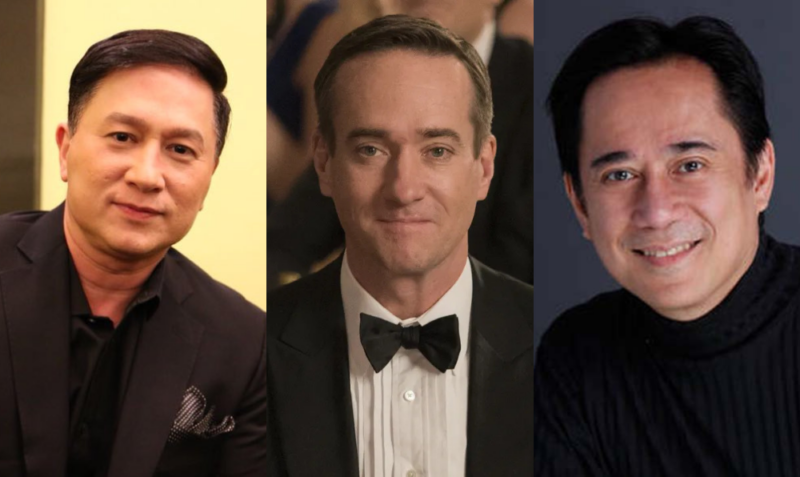 Some straight men are mistaken as gay. Tom is like that and so are Eric Quizon and Raymond Bagatsing, both actors who've taken plenty of gay roles. Tom has a sort of homoerotic relationship with Greg where he's an aggressive bully. He's also this pushover husband who kind of hates his wife sometimes. He's a workaholic social climber but a cultured one. Doesn't that sound like a lot of Quizon's and Bagatsing's roles?
An older choice is veteran theater actor Audie Gemora. I bet he can navigate Tom's weird dialogue well.
Greg Hirsch – Janus del Prado
Greg is an oftentimes clueless yet greedy sidekick. Janus del Prado isn't tall like Greg but his experience with similarly self-pitying childish support characters make up for the lack of tall jokes.
Marcia Roy – Liza Lorena, Pilar Pilapil, Tetchie Agbayani 
The evil stepmom is a teleserye staple so this was one of the easier roles to cast. Marcia has an air of dark mystery to her and she seems the type of person who can commit a crime for her loved ones. 
Liza Lorena, Pilar Pilapil, and Tetchie Agbayani all have played roles that can prove they have what it takes to be Marcia.
Caroline Collingwood – Menchu Lauchengco-Yulo, Isay Alvarez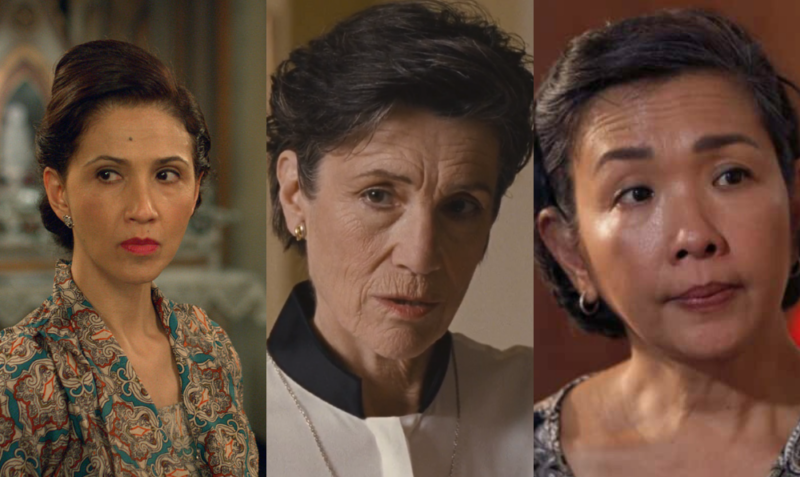 Caroline is a wealthy aristocrat who often insults her own children. Theater stars Menchu Lauchengco-Yulo and Isay Alvarez carry themselves so well and I feel like their line deliveries would give me psychic damage. 
Willa Ferreyra – Isabel Oli, Bianca Gonzalez-Intal
Willa is unimposing but she has a quiet strength and she stands up for herself even if she sometimes gets picked on because she met Connor as an escort. Plus, she's a playwright so she's hip, too. Isabel Oli or Bianca Gonzalez-Intal can pull that off. 
Karolina Novotney – Mylene Dizon
Karolina's reliable and knows when to keep quiet or speak up in order to protect herself. Plus, all the gay girls love her. She's so Mylene Dizon character-coded. 
Ewan Roy – the late Tony Mabesa, the late Menggie Cobarrubias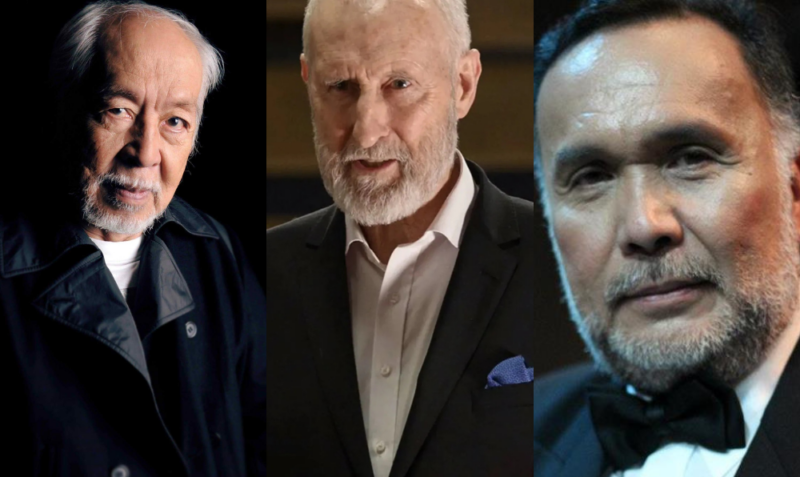 "Anti-capitalist environmentalist" Ewan had a showstopping eulogy for Logan. I think the late Tony Mabesa and the late Menggie Cobarrubias could also deliver those lines with the same dignity and strength.
Frank Vernon – Edgar Mortiz, Al Tantay, Robert Arevalo
Frank is the seemingly trustworthy father figure to Kendall. Who are some of the actors who've played similar roles? That's right. Edgar Mortiz, Al Tantay, and Robert Arevalo.
Karl Muller – Ronnie Henares, the late Dick Israel, Dante Rivero
Karl's not a really well-liked character who mostly stuck by Logan's side the entire show. Actors who I think can pull off the conservative self-serving Karl are Ronnie Henares, the late Dick Israel, and Dante Rivero.
Gerri Kellman – Dolly De Leon, Irma Adlawan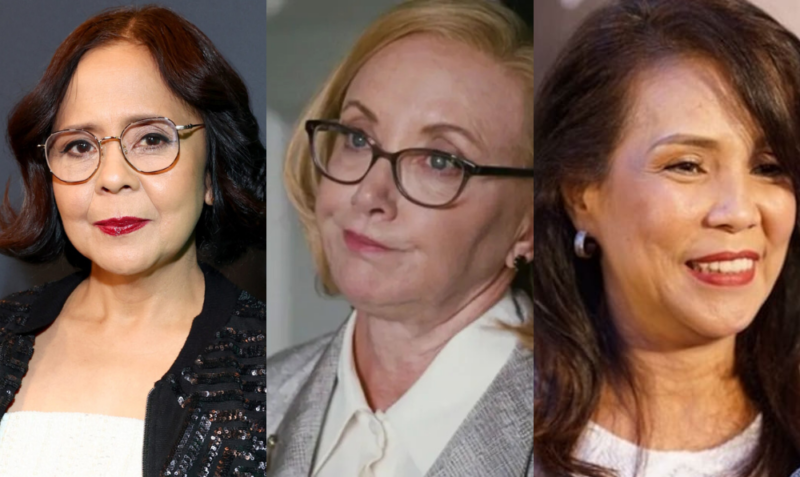 Gerri's capable and hot CEO who entertained Roman's fantasies. You know who I'd want to call me a "slime puppy"? Dolly De Leon and Irma Adlawan. Both De Leon and Adlawan have played roles where they had a younger lover. It works!
Lukas Matsson – Arjo Atayde
Lukas is this volatile billionaire who doesn't respect boundaries. Arjo Atayde's crazy, obsessive roles have prepared him for this role.
Follow Preen on Facebook, Instagram, Twitter, TikTok, YouTube, and Viber