At 11 and 12, I was at my pre-teen stage of self-discovery.
Fashion, makeup, and music began to take over my life. I wanted to find what suited me and my personality best, and dress-up doll websites, mid-2000s to early 2010s TV and movies, and glossy secondhand Total Girl magazines were what I had to sift through.
Sadly, being a pre-teen at this time also meant a lot of unchecked angst, cruising with the cutthroat status quo of an all-girls school, and the stink of internalized misogyny running rampant on media being marketed to very impressionable young girls.
Therefore, it was routine for me, at the time, to deny watching shows like "Gossip Girl" or shoujo anime, and even denounce my interest in Disney princesses. I hid my Total Girls, pink hair brushes, and the tulle of my childhood Barbie dolls' dresses in a little toy box under my desk for a long, long time.
They sat there as I forced myself to hate pink skirts and instead like overly-pocketed cargo pants (the esteemed fashion at the time). I tossed out hair clips and looked for black arm warmers. I lied and said I detested Barbie.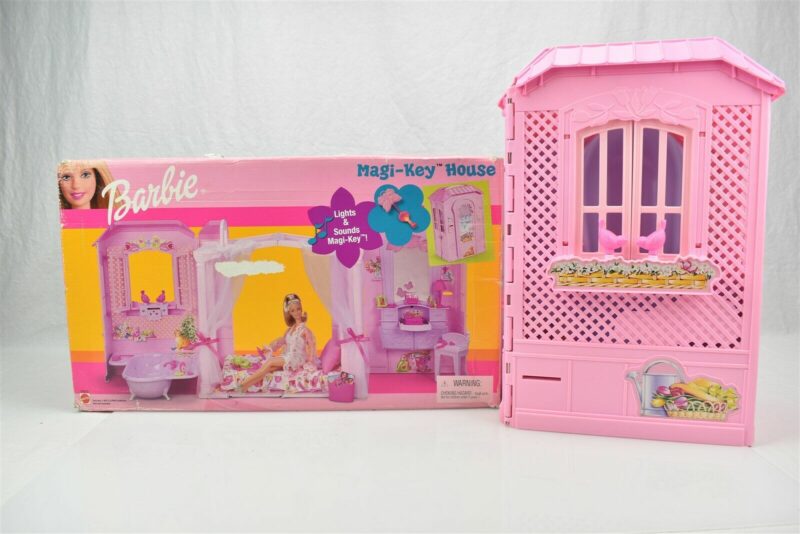 I've wanted a Barbie dream house or any offshoot of it all my life. The Barbie Magi-Key House was the object of my desire when I was growing up. Barbie's three-story dream house was also something I pined for. But I was ridiculed whenever I brought this—or other things adjacent to it—up. "Too girly" or "maarte," they'd call me. And while I found nothing intrinsically wrong with the pink plastic of her home, the bend of her hair, or her perfectly pink lipstick, the venom in their voices was enough to convince me: Barbie and, by extension, femininity was the enemy.
A long-standing HIStory
There was a special revulsion towards any semblance of femininity in the '90s to mid-2000s. It existed long before then but became clearer in the early days of social media and popular TV. So many of us were puffing our chests and sneering at anything girly in our Friendster or Multiply statuses. We made being "not like other girls" our entire personality—and it was serious business.
Embracing traditionally masculine traits was championed. Listening only to rock music, skateboarding, and preferring K-Zone over other glossy monthlies became cool and an expectation. Men's interests were the "default," as they'd been for years.
Deviation from any norm was (and still is) traditionally frowned upon, so upholding feminine values versus what men wanted was going against the grain. It was defiance—and those upholding patriarchal values wanted to ensure that we all thought it was too.
We were taught that everyone should participate in masculinity and its interests. But femininity was reserved only for women because it was beneath who we celebrated in the patriarchy.
So, to underscore that patriarchal values and interests reigned supreme, TV, media, and even family values prized them over anything else. They shamed people who chose pink and sparkles and anything outside the realm of masculinity and portrayed girls who loved sneakers and flannels as desirable to the very people perpetuating the stereotypes and norms that were hurting them: men.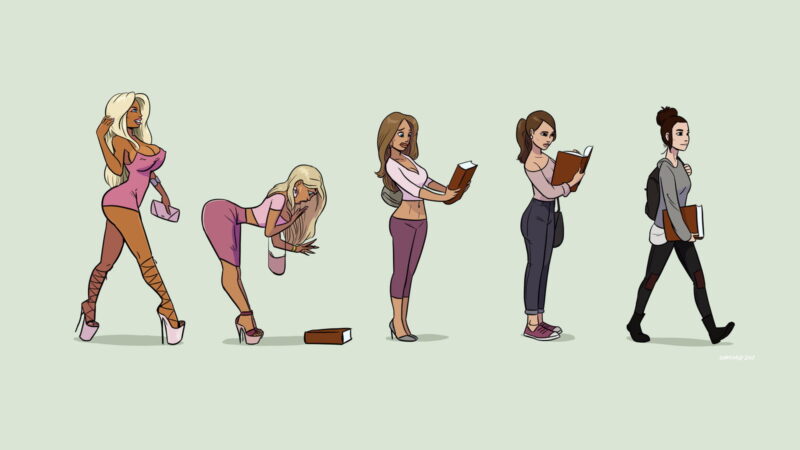 Femininity was being devalued exponentially. Anyone who exhibited or desired it was thought of as shallow and relegated to chasing the superficial. Anything inherently feminine was seen as trivial because of a centuries-long derogation of women and their interests.
To be girly was wrong, vapid, and weak. We have been routinely viewed as the inferior sex, and that was ingrained in our minds with the help of the onslaught of teen movies that depicted girly girls as villains. To be alternative and to reject girlhood were considered "cool." To denounce what we were raised on and marketed—like Barbie dolls and princesses—was how we were supposed to appeal to men.
Embracing masculine traits translated to being better because embodying masculinity meant acknowledging that men were stronger, and that to be a man was superior. This overarching idea permeated everything. Because they had been deciding what was socially acceptable and sidelining the feminine for being outside it, they and their likes, interests, and values were considered aspirational.
Society hated femininity because they hated women. And anything that stemmed from women's wants, needs, or interests was considered inferior and unworthy of time.
This wasn't new in the mid-2000s. Rejecting femininity for the sake of rejecting it and for the sake of degrading other women had been around for decades. And it sadly continues to permeate today. However, there has been a resurgence of the ultra-feminine—and Greta Gerwig's "Barbie" has only pushed it further.
The "not like other girls" phenomenon
I was a high school freshman ripe with girlhood but did not want it. Girlhood was disgusting, with its pinks and ruffles—things we were told to stop liking for fear of becoming a vapid Regina George or a stupid Karen Smith. I also grew a distaste for it because of the way I couldn't reconcile my Catholic school's insistence that we be ladylike and proper while telling me that God had an all-encompassing love through the mouths of teachers who slut-shamed me and my classmates anyway for wearing socks that showed ankles.
I detested girlhood because I watched "Mean Girls," was made fun of for wearing a dress to a classmate's party a few years prior, and was sick of arbitrary school-wide expectations foisted upon me to be "the perfect Catholic lady."
So when 2008 brought with it Taylor Swift's "You Belong With Me" and the famous "she wears high heels, I wear sneakers" line, it was the only thing I and everyone in my batch made into their personality. It was scribbled onto notebooks with broken hearts, played out in Multiply statuses, and hinted venomously to in overly confessional, pre-Musk tweets.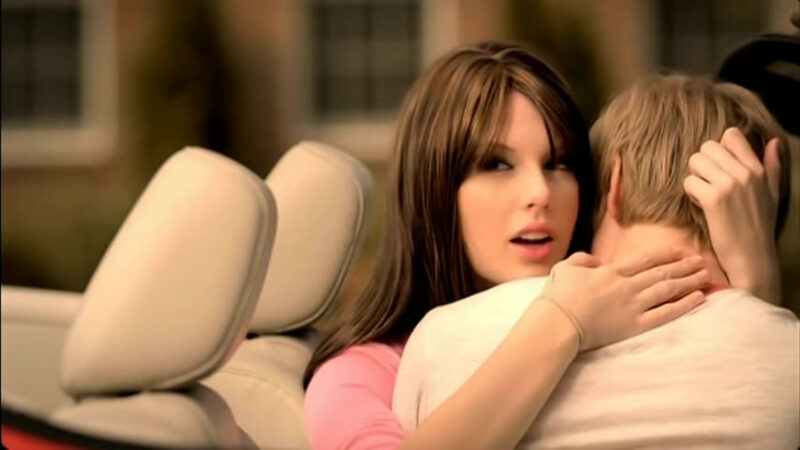 At the end of that music video, the famous Madonna and the whore conundrum plays out as it always does—the girl next door lets her hair down and takes her glasses off, opting for a virginal white gown over her usual big T-shirt and chucks, and the male lead realizes he doesn't want his feminine girlfriend. He wants the one who was "there all along," who was "one of the boys," who wore flannel and sneakers and didn't mind a hamburger over a salad (like in "A Cinderella Story"—sorry, Hilary Duff).
It didn't take long for girls everywhere in school to embrace that line like it was gospel. To compare themselves to other girls and tear them down for being feminine became the norm, especially if they were seen as competing for a man's love.
Of course, Taylor Swift did famously change a few of her songs because she'd outgrown her own internalized misogyny and this toxic outlook of female competition (see the "Better Than Revenge" lyric changes, among other adaptations she's made as she's grown). But it didn't change the fact that so many young girls saw themselves as "above" other girls, simply for rejecting and thinking they're too good for high heels, cheerleading, and hoping to be prom queen. They thought they were shedding the disgusting inanity of their biological sex and ascending to something "better" and worthy of being acknowledged and validated.
In many teen movies and TV shows, the protagonist is shown to be someone who is often considered "plain," sometimes even with boyish qualities. She sometimes even explicitly rejects femininity and says, "Do I look like other girls to you?" (we're looking at you, "Mean Girls 2"). The antagonist is shallow, popular, and loves pink. In many ways, she looks like Barbie. She's got heels, lipstick, and short skirts. The main character is almost never styled like this. This was the visual tell for so many of these films and TV shows.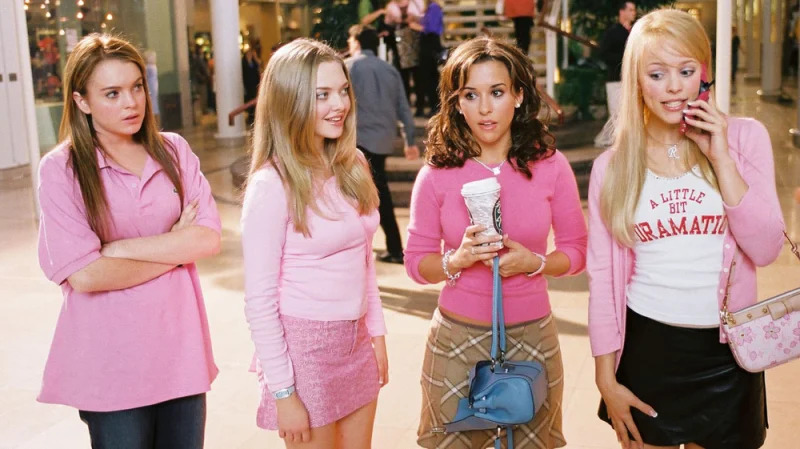 In the end, the woman in pink is often demonized, portrayed as ditzy or shallow, and "loses" (i.e., doesn't get the man). The woman who chooses success over femininity "wins"—as if that's the trade-off required for a happy ending (which often comes with the male lead's love or validation). As if one woman has to win over another for a truly happy narrative close.
It's even more insidious to think that so many of these movies are marketed toward women. "Chick flicks" are so widely distributed and have pitted female characters against each other for decades. For movies that are created "for women," they sure seem to hate women.
Pitting women against each other wasn't new either; this entire complex of being "not like other girls" and "one of the guys" is just one more manifestation of it.
To be not like other girls, to conform to patriarchal ideas of hot girls with cool guys' hobbies and attitudes, was to fully subject ourselves to the fantasies of men: A girl who was traditionally beautiful being able to down beers and rub elbows with the guys, who wouldn't bore her man with tales of dumb girl things or make him wait for her outside the nail salon, and who still somehow magically stayed hot, well-kempt, and available for sex any time he wanted. Someone who could distance herself from femininity but just enough so she could still be physically desirable but hollow inside, only to be filled with what he liked (think of the "Cool Girl" monologue from "Gone Girl").
This is why Barbie was such a big target for the patriarchy to denounce—she was all of these things: smart, pretty, pink, and had her dream job. Plus, most of all, she relied on no one but herself. Not even a man. This was dangerous for people so reliant on the patriarchal need for giving or receiving male validation.
Sometimes you just have to follow your heart, and this time our heart said: pic.twitter.com/ok86yEmh4u

— Barbie Movie (@barbiethemovie) July 11, 2023
This is why the movie became such a huge middle finger to this entire centuries-long struggle to reclaim femininity and let go of identities tied solely to the approval of men: Barbie didn't hate Ken. She just didn't need him. This is what's been scaring the dozens of men who leave angry reviews for a movie after growing up and making fun of their sisters and cousins for playing with Barbie dolls: that women can happily exist outside of their approval.
When people say you're not like other girls, what they're backhandedly saying is: thank goodness you are not vapid, shallow, and only obsessed with lipstick; your outer packaging is womanlike and appealing to me, but you're just like one of the guys inside;I see you as worthy and someone who rises above the gender you have been taught from birth to hate—the gender I continue to subjugate.
It's not a compliment. And any person who says it doesn't believe you are their equal in any way.
It's not a bad thing to reject the traditionally feminine because of pure preference for anything outside of it. But to do so as a regurgitation of internalized misogyny that says girly things are bad because to be a woman is to be inferior is damaging.
We have the freedom to choose how we express ourselves, but not at the expense of other people's dignity. If your identity is hinged upon the negation and resentment of femininity rather than just the presence of your preferences, then maybe it should be re-evaluated.
The reclamation of pink and femininity
Gerwig's Barbie, successful and happy in a world run by fellow Barbies, does not bend herself out of proportion for a man's approval. All the Barbies are happy and thriving, from doctor Barbies, president Barbies, and prize-winning Barbies. All of these Barbies are decorated—both in terms of their capability and their physical appearance. And these things don't contend with each other, they just are.
This is what's causing a ruckus—femininity and success co-existing.
Like its spiritual successors before it (hello, Elle Woods!), Barbie drives this point home: Why not both? And do we need a man?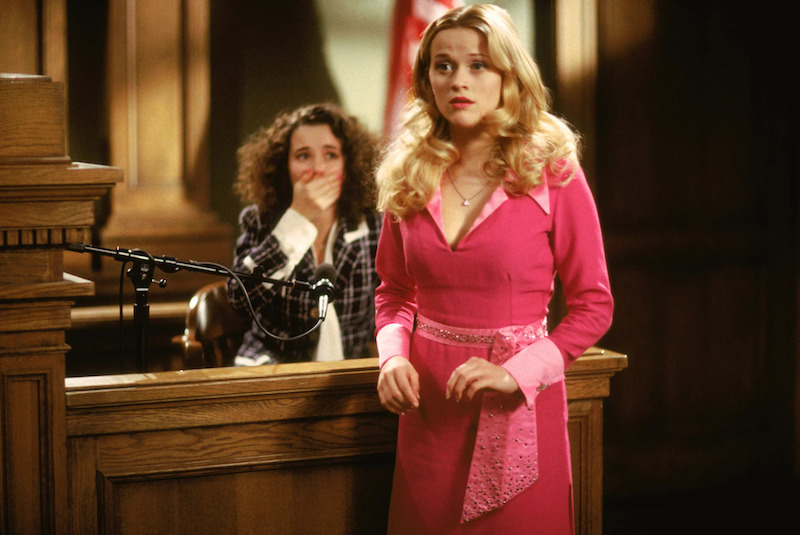 Femininity co-existing and even elevating success is making waves and pushing all kinds of women—from doctors and teachers to writers and prize winners, and even to everyday women—to embellish themselves in their brightest pinks and wear their victories proudly on their sleeves simultaneously.
We've seen this as thousands of girls everywhere have rushed to theaters to celebrate, to pose in cinemas' Barbie boxes, and to live in the pink tinge and irresistible sparkle of femininity.
Barbie as the bastion of girlhood
Barbie became a way for us to root ourselves in feminine power without the need for male validation.
All the Barbies were strong, sure of themselves, and driven—be it toward their career or their friendships. They didn't feel the need to prove themselves or to exist in spite of others as some kind of negation. The Barbies thrived.
These Barbies and Kens want to wish you all a happy #PrideMonth! Thanks to all of the fabulous people who joined us at #WeHoPride! 🤩💖 #BarbieTheMovie

Inspired by the Progress Pride Flag by Daniel Quasar pic.twitter.com/opYo8FyYor

— Barbie Movie (@barbiethemovie) June 7, 2023
This is why I believe Barbie's color is pink. And not just any pink—absolutely bold, eye-catching, attention-grabbing hot pink. Unabashedly feminine, unashamed not to be ignored, not pastel, not baby—hot pink, a fuchsia you just can't look past is synonymous with a woman who is everything.
This film, in all its pink hues and plastic fantasy, has reiterated that you can be beautiful, smart, successful, strong, and driven all at the same time. That there is no sacrifice of one to get another needed. That you can and should have always been taken seriously if you walked into your 9 a.m. meeting in hot pink heels.
I'm not hiding those pinks anymore—I'm wearing them full-on for the world to see.
Art by Ella Lambio
Follow Preen on Facebook, Instagram, Twitter, TikTok,