Embarking on a solo trip is a dream shared by countless women, particularly those who admire wanderlust tales portrayed by Reese Witherspoon in "Wild" or Julia Roberts in "Eat, Pray, Love." For the modern Filipina, Seoul, South Korea is a common dream destination that would complete their fantasies of fusing reality with the aesthetic world of Hallyu or the Korean Wave, making it the best starting point for first-time solo travelers.
As if a sign to green-light the hallyu dream, the Korean Embassy in the Philippines has recently simplified their visa application process. Once you've secured your visa, your canon event begins. However, traveling unaccompanied for the first time is no easy task. To ensure you make the most of your first solo escapade in Seoul, we've compiled a list of practical tips and hacks to navigate your journey with confidence.
Before leaving: Be prepared!
A strong, independent woman can never be "too prepared," so we recommend creating a system that organizes all your essential documents and necessities. If you're the kind of girl who thrives making checklists, create a Notion page or an accessible Google Docs that compiles digital versions of your documents such as your flight details, vaccine certifications, passport, IDs, and emergency contact numbers. If you're not the type to make Notion pages, start strategizing what can work best for you.
For first-timers in Seoul, it's best to immerse yourself in travel blogs and YouTube vlogs to familiarize yourself with the places you're visiting. Watch Thiz is Dan for a foreigner's survival guide to Korea, or saranghoe to see a glimpse of everyday life in Seoul. Consider bookmarking these resources on your homepage so all essential information is just a click away. It would also be beneficial to pack light since you'll be carrying all your luggage alone.
Accommodation: Know your travel style
The area where you choose to stay in South Korea should be determined by your "travel style" or your purpose for traveling. Choosing a district may be overwhelming with so many hotels and Airbnbs to choose from. Each area in Seoul has its own personality and finding one that would suit your agendas is essential. Here are the common spots for tourists and their overall vibe:
Myeongdong: touristy, vibrant, energetic, fashionable
Hongdae (Hongik University Area): artistic, creative, indie, youthful, bohemian
Dongdaemun: modern, futuristic, innovative
Itaewon: multicultural, diverse, eclectic, international
Gangnam: upscale, glamorous, business-centric, fashion-forward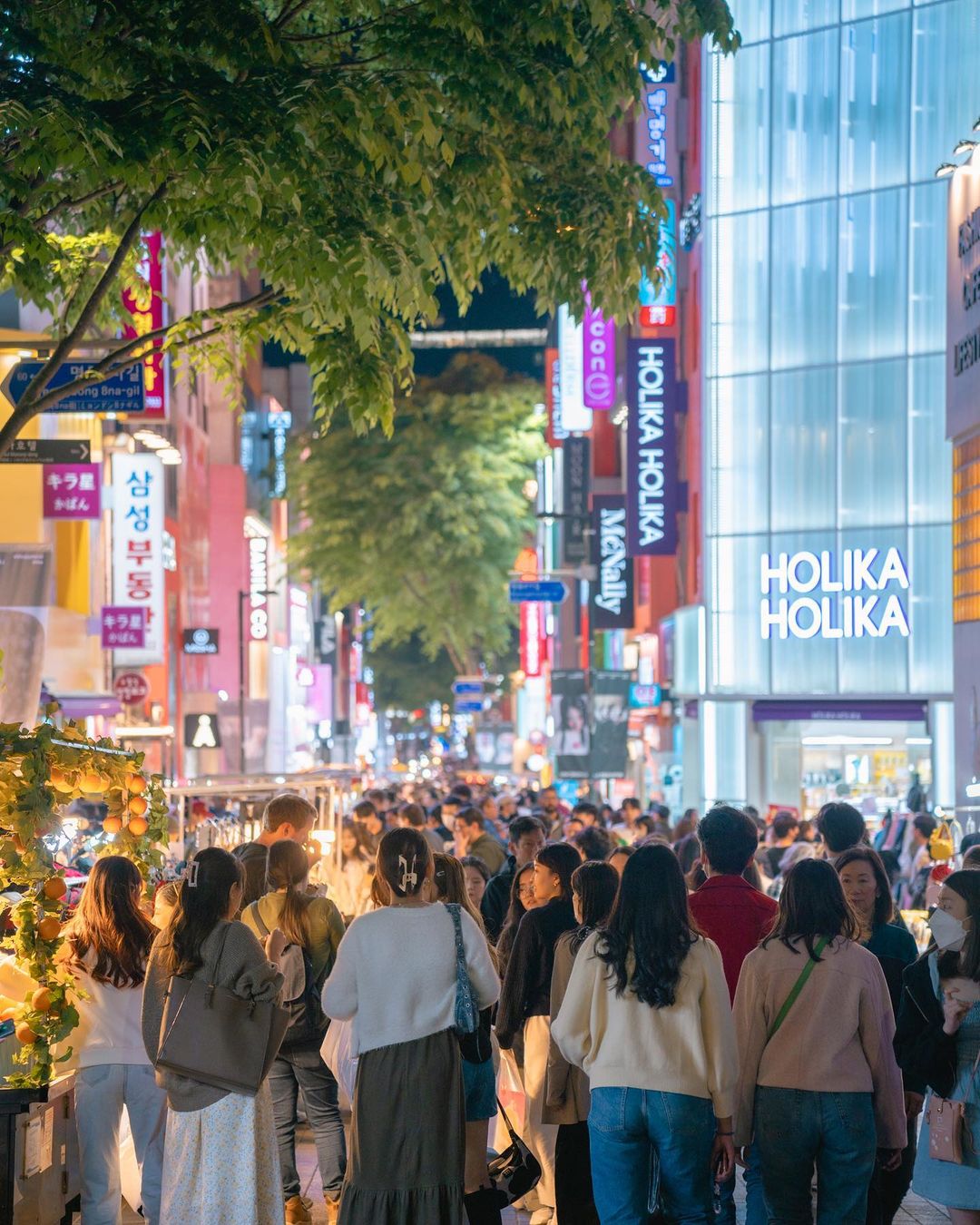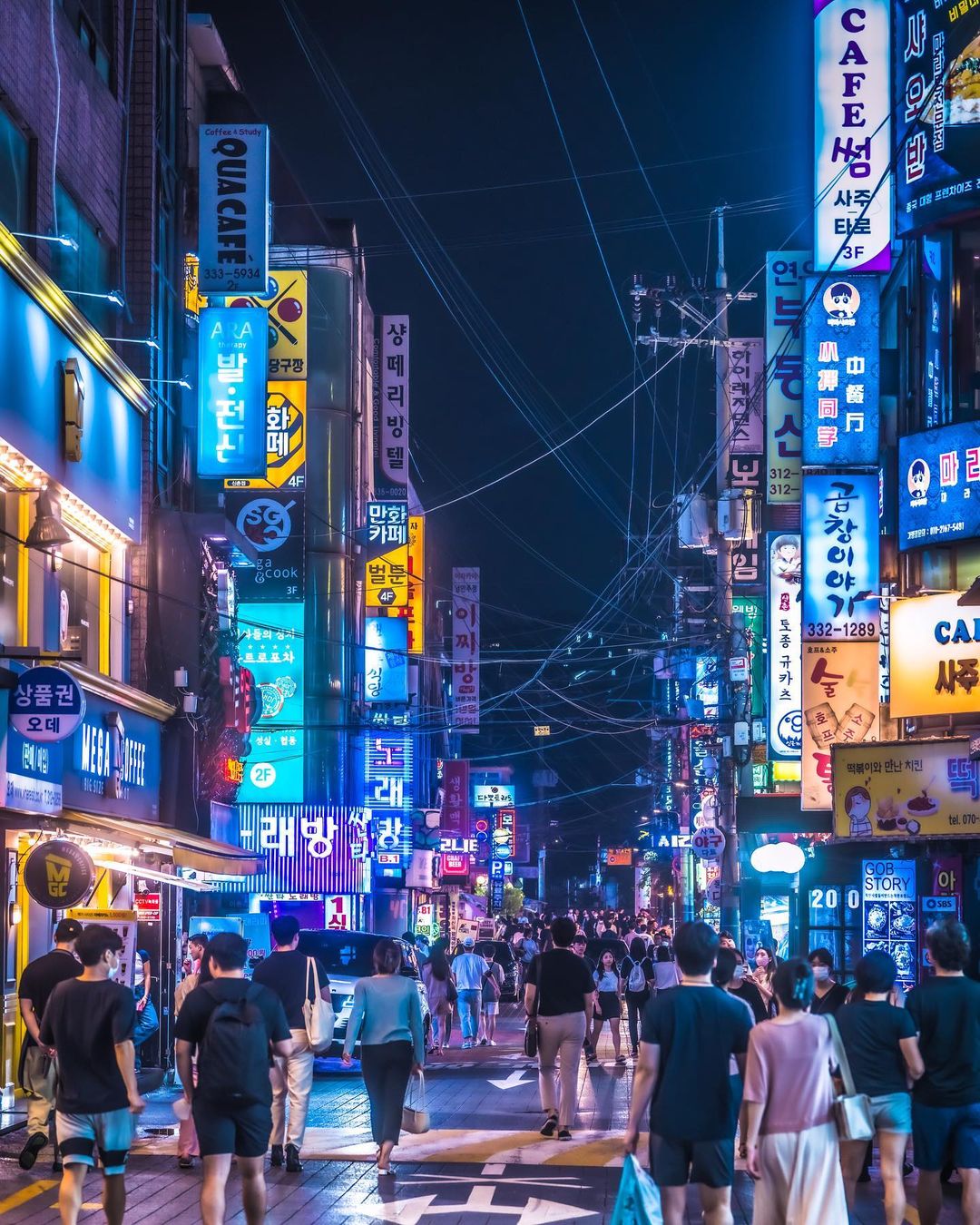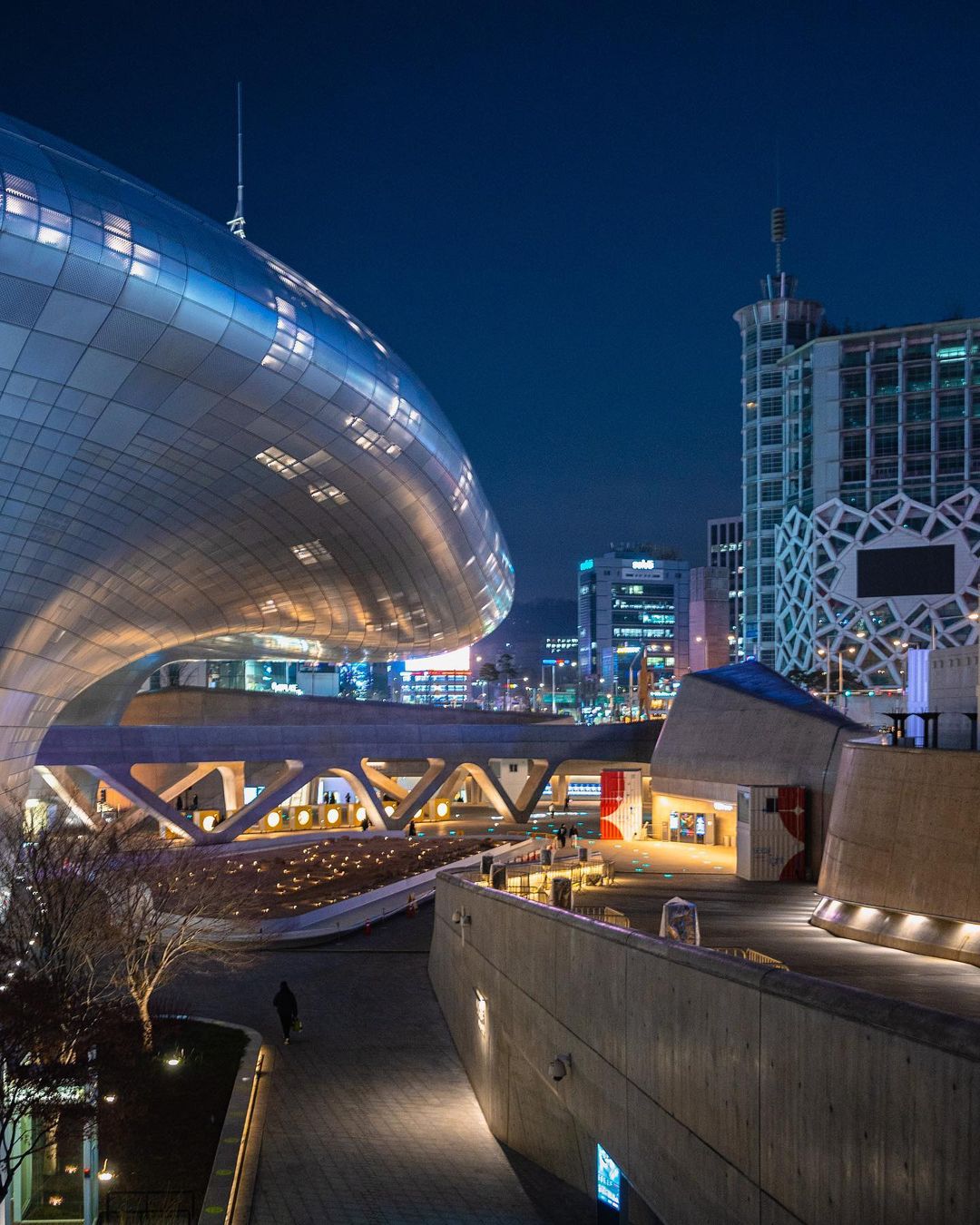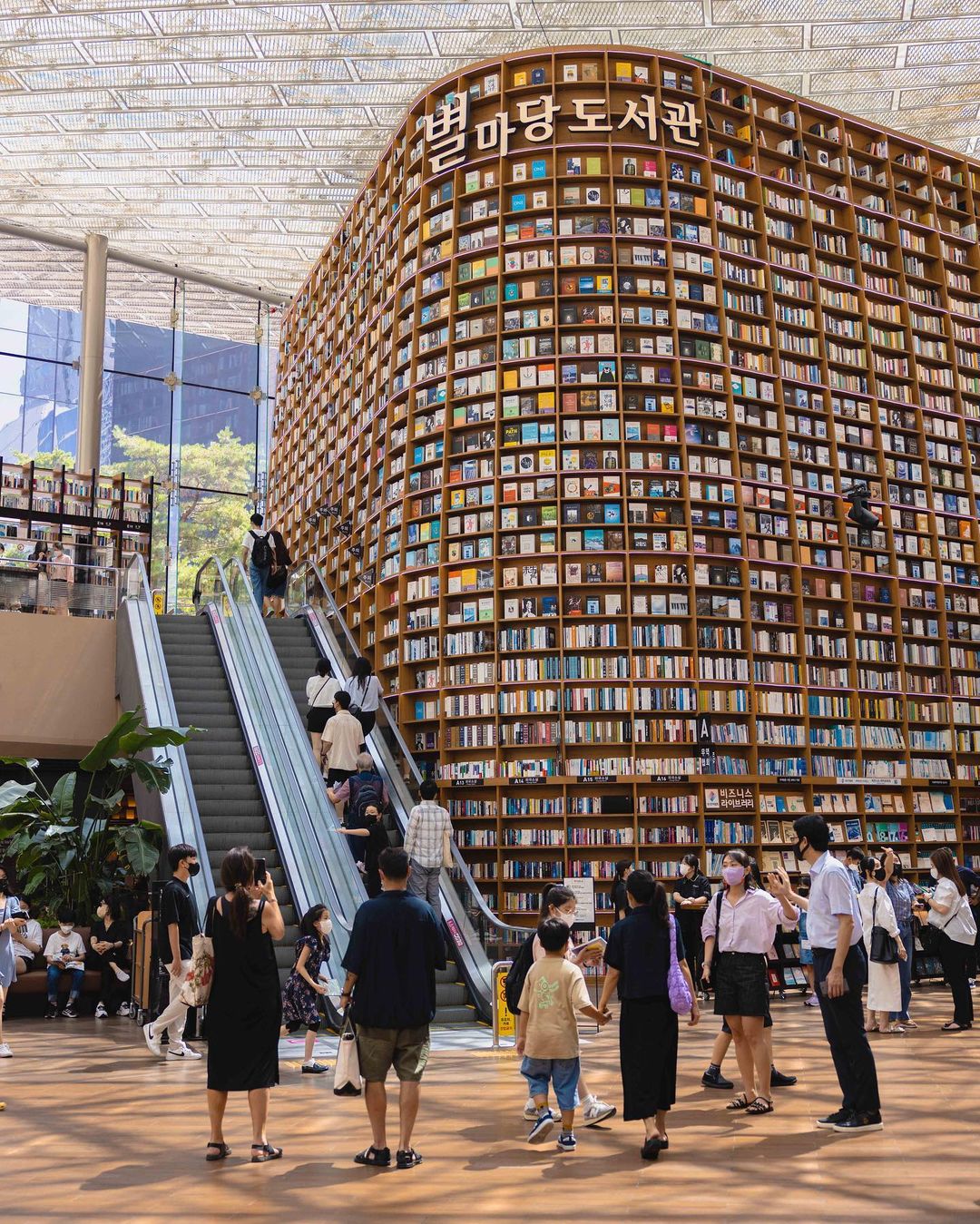 When choosing accommodation, consider the area, your budget, and the convenience. It's best to stay near a station entrance and in a place where you would feel safe. Lodging with nearby establishments like convenience stores and cafes are a plus! For the full Korean experience, most travelers opt for an Airbnb instead of a hotel as it gives the feel of a K-drama apartment or a hanok house—and it won't burn a hole through your wallet, either.
Travel Hack: Use Google Maps to find the route from the nearest subway station exit to your housing, then search YouTube for walkthroughs of that area using the station name and exit number.
Stay connected: Avail a sim card or Wi-Fi egg
Staying connected is important for navigating the city and of course, for uploading your aesthetic IG stories. While Seoul offers free Wi-Fi in public places, solo travelers shouldn't rely on this for connectivity. In case of emergencies, it is best to avail a Korean sim card that will provide mobile data depending on the number of days of your stay. Five days would cost around ₩24,700 and ten days for ₩36,600 (around ₱1,057 and ₱1,566). Multiple providers like Korea Telecom (KT), SK Telecom (SKT), or LG U+ have kiosks available in the airports.
If your phone was bought from telecom plans in the Philippines, it's likely that it might be locked and a Korean sim might not work. If this is the case, opt for a Wi-Fi egg instead. This portable device can connect up to three or more devices (depending on its brand), which is perfect if you're bringing your laptop or iPad with you. Keep in mind that you have to charge the device and return it to the airport before you leave Korea.
Travel Hack: Ready your adapters because unlike the Philippines, South Korea's power plug sockets are type C and F (round pins).
Getting around: The two essential apps you'll need in Seoul
Don't underestimate the power of your phone and the apps that were made for your convenience. Here are the apps that you should download before you get to Korea:
When in Seoul, you may want to use this trusty app instead of Google Maps. Compared to the latter, Naver provides more accurate routes and information for getting where you want to go. This app is used by most Koreans to provide customer reviews for restaurants and establishments. There are many available mobile apps for transportation systems, but Naver Map is all of those apps combined. Just make sure to set the language to English beforehand.
If you don't speak Korean or understand hangul, this app will save your life. Papago is like Google Translate, but with better features, used by locals and foreigners. Besides translating from text, this app deciphers accurately from voice and even a real time conversation. It also allows you to translate from images straight from camera, so you don't have to be intimidated by ordering from Korean menus, or conversing with locals.
Travel Hack: If you're worried about navigating around the airport, download the Incheon Airport Guide app to track your flights and get directions to your gate number.
Transportation: Familiarize yourself with the subway station
The subway station is the most convenient, cheapest, and fastest way to get around Seoul. Fares for each trip usually cost around ₩1,250-1,500 (Around ₱53-63) and line transfers are free. The T-money card (which costs ₩3,000), their equivalent of our Beep card, are available in vending machines and 7-Elevens. Ensure that you buy and load one to avoid the inconvenience of purchasing a single journey ticket every time you go out.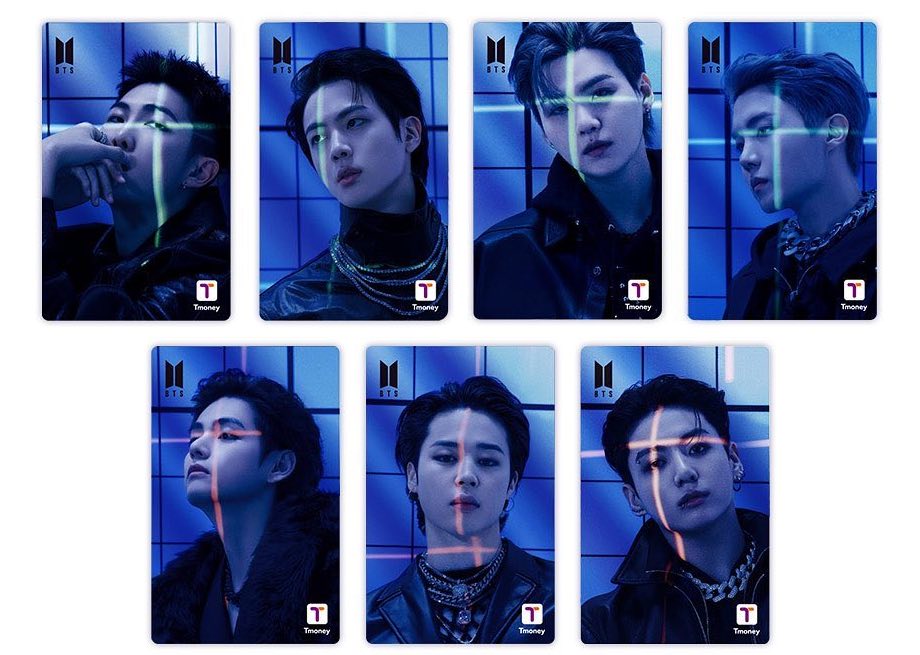 In some cases, a taxi might be necessary, so make sure to download Kakao Taxi (their equivalent of Grab), so you don't have to struggle communicating with your driver and avoid being overcharged. Access to the application would need a Kakao Talk account, so consider making one with your Korean sim. Make sure you book a standard taxi instead of a deluxe one (black taxis) because the latter are premium and therefore, pricier.
Travel Hack: Korean train platforms have train and door numbers indicated in triangle markings. Naver Map suggests the best number for a fast exit.
Itinerary: Get inspiration from TikTok and Instagram
There are many hidden spots to visit in Korea that don't often appear in tourist brochures. Your best shot in discovering them is through social media. Yes, finally our hours of scrolling won't be for nothing. Once you search for the kind of places you want to visit on Tiktok or Instagram, your algorithm will do the rest and keep suggesting the best locations throughout your trip. Compile all the places that pique your interest into a collection so you could go back to them from time to time. Must-try experiences include: cafe hopping, photobooth sessions, walking along the Han River, and shopping for skincare at Olive Young.
The best part about traveling solo is that you can follow your own itinerary and adjust it anytime. Since you're exploring on your own time and terms, this is the best opportunity to personalize your trip. Make a bucket list everyday and try to organize your destinations according to area to save your subway fares.
When it comes to dining, it's better to confirm if an establishment accommodates solo diners. From experience, some restaurants have policies that are not solo-friendly as their servings might not be suitable for single diners.
Travel Hack: Tired of taking selfies? Don't be shy to request assistance from fellow travelers for solo shots. Offer to return the favor by taking their couples or group pictures, as they'll likely appreciate it and gladly capture your moments, too.
Blend in: Learn basic Korean phrases and get to know the culture
Now's the time to practice those phrases you picked up from your favorite Korean shows. Showing enthusiasm for Korean language and culture helps build rapport with the locals. Koreans are even friendlier when they see that you're putting effort into getting to know their ways. Besides "안녕하세요" (Annyeong haseyo), here are some basic phrases to know:
Thank you – 감사합니다 (Gamsahamnida)
Excuse me – 실례합니다 (Sillyehamnida)
No – 아니요 (Aniyo)
Yes – 네 (Ne)
I don't know – 모르겠어요 (Moreugesseoyo)
Please help – 도와주세요 (Dowajuseyo)
Understanding their culture also involves observing basic etiquette like greeting store clerks, or using a spoon for rice and chopsticks for meat. When riding the subway, respect the priority seats reserved for the handicapped, the elderly, and pregnant women.
It's worth noting that Korea is known for their conservative values, so shoulder-baring clothes in public – especially in the summer, may not be the best outfit choice if you want to avoid drawing attention or disapproving looks from ajummas. Although younger Koreans are more open to more liberal fashion, and while foreigners are tolerated, it's always good to be sensitive to cultural differences.
Money: A credit card is your best friend
Money is an important thing to prepare when you're traveling solo. To be extra safe and hassle-free, we recommend preparing your credit card so you don't run out of cash. Most stores and restaurants in Korea operate through kiosks that accept international credit cards.
Exchanging your PHP or USD to KRW is also another option. You can do this upon arrival in the airports, or go to their local banks. If you're struggling to find a bank that can exchange your money, we also recommend finding a Money Exchange Machine like Wow Exchange near you. These machines are situated in certain stations and would need a scan of your passport. They usually have the best exchange rates, and even promos that give you discounted deals.
If you're on a tight budget, it would help to have a simple spreadsheet or list for your daily expenses. Although most of their meals are similar to Filipino pricing, buying food from their grocery stores or convenience stores could also save you some money.
Travel Hack: Bookmark Google's PHP to KRW converter on your phone homescreen so you can compare prices faster.
Safety: Beware of cults and spy cameras
Koreans are very friendly, but do not engage with strangers who approach you out of nowhere in the streets without reason. Even if they look cute or trustworthy, chances are that they're part of a cult and will try to invite you. When your gut alarms you, firmly say "No" and walk away. However, this doesn't mean that you shouldn't try to make friends with Korean locals. Just be discerning and alert especially as you're alone. Seoul is also generally a safe place to travel and walk in even during the night, but always keep your guard up and be vigilant when you're walking in a secluded area.
Another thing to be aware of is the prevalence of hidden spy cameras in South Korea, particularly in women's bathrooms. This issue has been a major problem in the country, so always inspect your Airbnbs or public bathrooms for any suspicious objects or irregularities in the room.
Travel Hack: Turn on your Life360 and ask your friends or family from home to keep track of your location and activities from time to time. You can also download anti-spy camera applications and detectors on your phone.
Enjoy: Don't forget to live in the moment!
Lastly, the most important thing about traveling alone is for you to enjoy every moment of it. It's easy to get caught up in the planning and the practical aspects of your trip, but sometimes, spontaneity creates the best memories. Allow yourself to wander around, take detours from your original itinerary, and make new friends from time to time. Be open to unplanned experiences and you might just find more hidden gems that you can tell everyone about when you return home. Ultimately, your precious memories of your solo travels are the ones you'll keep close to your heart.
Travel Hack: Keep a small journal or notebook to document your travels. Reflect and write down what you feel in real time to remember those moments.
Photo from Visit Seoul
Follow Preen on Facebook, Instagram, Twitter, TikTok, YouTube, and Viber