Industrial and product designer Lilianna Manahan always has flights of fancy. Her wild imagination materializes through her work. What her mind conceives, her art follows. It is only fitting then that her design concept filled with fantastical creatures, featuring a bevy of whimsical figures borne out of her own imagination, got picked up this season by the Paris Design Week council. At the A Design Experience exhibit at the Galerie Joseph in Marais, Paris, France, Lilianna is the only Filipino designer hailing from the Philippines.
Lilianna, under her own design company Studio Magee, is currently showcasing her tabletop decorations at the aforementioned exhibit. It is a collection that's entirely made by her own make-believe world—brass bookends fashioned into unknown figures (though on closer inspection, they resemble chickens!) and ceramic pastel-colored candleholders with gold details (is it a dinosaur? A giraffe? Or maybe both?). Her designs bring fictional creatures of her wild musings to life.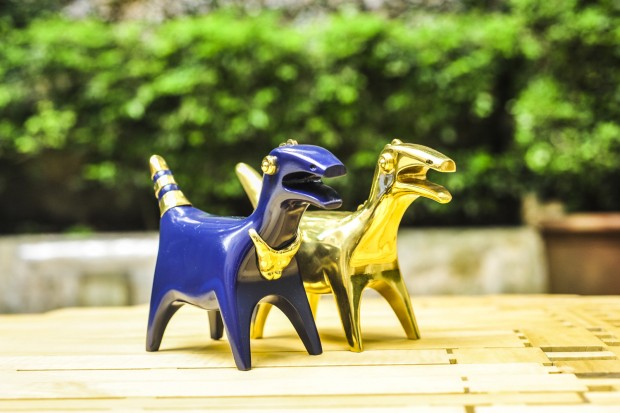 Interior design curators and owners of Firma and AC+632 Ricky Toledo and Chito Vijandre were present at the event and bore witness to how guests from all over the world breathed out "oohs" and "ahhs" and "Tres jolie!" over Lilianna's work. Ricky tells Preen, "Coinciding with other important shows like Maison et Objet, this is the time when the world's top artists, designers, retailers, gallery owners, and other industry professionals converge in the city to discover the latest and the best. That's why we're so excited for Lilianna's selection in this exhibit where she can be seen and appreciated by the international design world."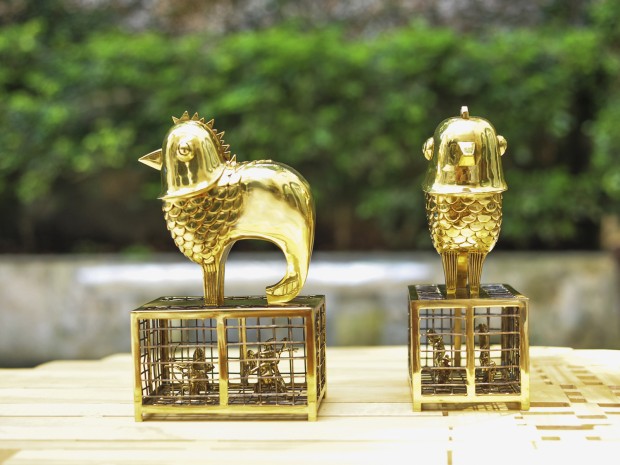 Truly, Lilianna and her fancy have gone a long way. After graduating from the University of the Philippines with a degree in Interior Design and a quick year in Central St. Martins, she further honed her craft in an apprenticeship under revered industrial designer Kenneth Cobonpue. It was during that time that she was able to create the Float Table Lamp.
The opportunities kept coming her way, and rode with her flowing creativity. In 2014, she was one of the six selected artists to showcase at the "Asia's Rising Talents" debut show of the prestigious interior design exhibition Maison et Objet Asia. It was there where she reintroduced her Manila FAME sold-out collection Funktion with her signature asterisk lamp and multi-purpose vanity mirror.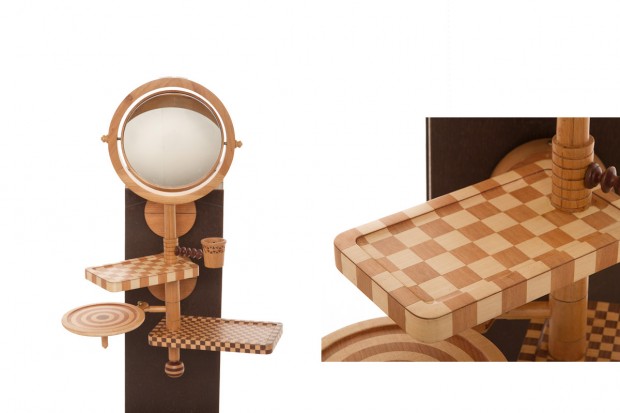 She tells Inquirer, "For me, it's good to see where I am, compared to others of the same age, and to keep an open mind."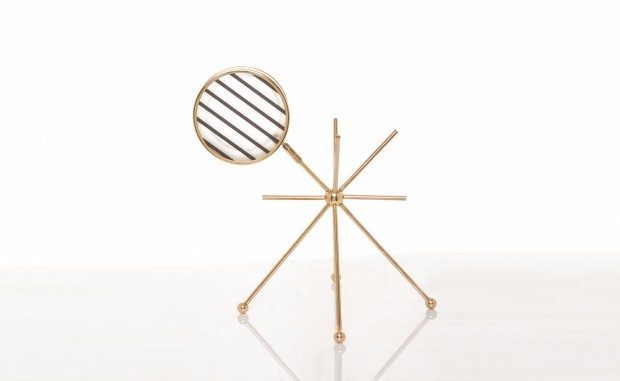 Lilianna's work may have already taken her to a lot of places yet she is very much grounded to her grassroots. She chose to set up shop and design in Manila.
With the power of limitless imagination, we just don't know what else to expect from Lilianna. Will she craft more imaginary species by hand? They're a little strange and slightly quirky. But before we could even name her self-made creatures, her mind's already off to wander and make some more.
Catch Paris Design Week at Les Docks, Cité de la Mode et du Design, 34 quai d'Austerlitz 75013 Paris, France from Sept. 5 to 12. For more information, visit their website.
Photo courtesy of Studio Magee