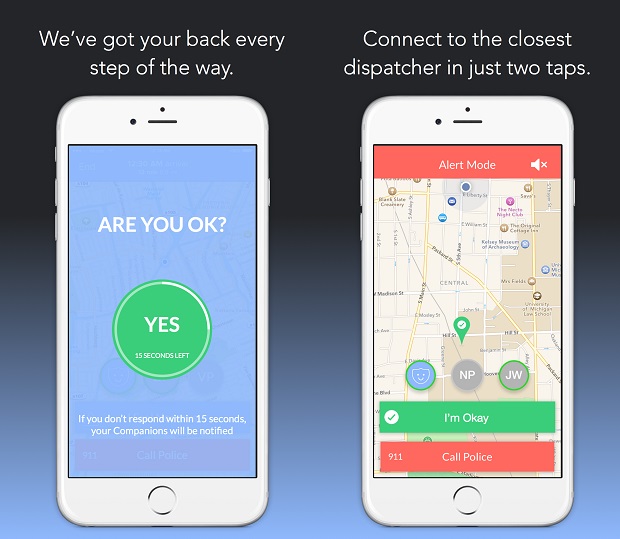 The fact that anti-rape and anti-assault apps have to exist is a sad reality. Still, the fact that developers are coming up with reliable tech that's easy to use is still a godsend in these suspicious times.
Companion is a new anti-rape app that tracks your route going home and transmits it via a live map to your friends. Before you start your way, the app will ask you to input your current location and your destination point. It will then ask you to choose a friend from your phone book to whom you'll be sending your trip information.
If the app senses a sudden change in route, you are running, or that you've dropped your phone, a message pops up on your screen. If you fail to answer the "Are you okay?" message in 15 seconds, an alert is sent to the contacts you've chosen. Your chosen contacts don't need to download the app in order to receive the live map or the distress call.  You can also click the "I'm nervous" button to let your contact know where you feel unsafe or the "Alert Mode" to immediately send a message to the police.
As much as this is a good prevention tool, we hope for a day when we no longer need one as society should be oriented more to teach men to not be violent against women rather than being quick to resort to victim-shaming and victim-blaming.
The app is available on both Google Play and  iTunes.
[
Dazed
]
Photo courtesy of Companion