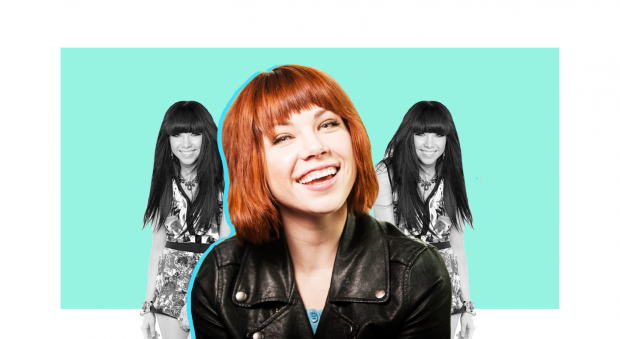 Want to watch Carly Rae Jepsen live in Manila on Sept. 14? Preen.ph is giving away two VIP tickets! For more details on how to join, visit our Facebook page.
After being postponed due to our inconsistent weather, Carly Rae Jepsen is finally headed to Manila on Sept. 14 to perform once again at the Big Dome. While we're sure that a lot of you are teeming with anticipation for her show, some still know her as that Canadian girl who sang that song that everyone knows.
(This is what people did before Dubsmash, by the way.)
Spoiler alert: she's way past that, and her new album is out to slay Tay-Tay's.
Here are four reasons why you shouldn't miss out on the Carly Rae Jepsen religious experience this Monday:
#1 Sweeter the second time around
A lot has changed since Jepsen last performed in Manila in 2013. Her second album, Kiss, was laced with '90s bubblegum pop that was familiar and extremely catchy. Although "Call Me Maybe" was the hit that pushed Carly to the mainstream, Kiss had the makings of a pop classic with its infectious hooks and her serious songwriting skills.
In the three years since the release of Kiss, Carly had performed in Broadway as Cinderella and worked real hard in creating her third album. Instead of letting her A&R team scour for music that she could potentially turn into hits, she decided to connect with musicians that she admired to help her achieve pop perfection.
This is the Carly Rae Jepsen that we're getting on that stage on Monday. It doesn't really matter how her hair is shorter now or how we still can't quite get her outfits, Carly's transformation is evident in her music and in the bold choices that she has made to achieve it. She isn't the biggest pop star on the planet, but goddamn her songs are great.
#2 Emotion is the best pop album of the year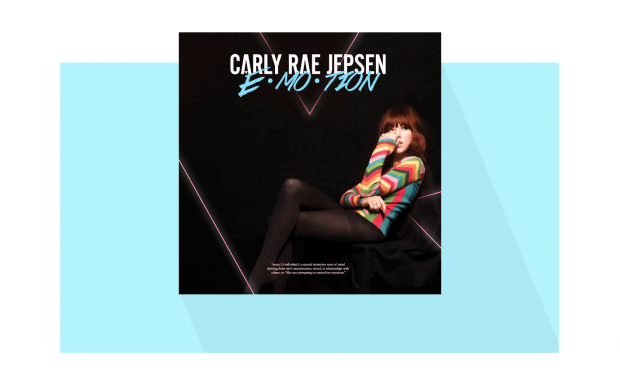 For those of us who appreciated Kiss in all its pop glory, the three-year wait for Emotion felt like an eternity. Upon its release, publications from all over the world showered Jepsen's latest album with high praises. Stereogum referred to songs on the album as "unfuckwithable pop genius," while Rolling Stone likened it to a "bouncy castle."
Pop music today is being driven by a nostalgia for the '80s sound. From The Weeknd's act of fully embracing his inner Michael Jackson in "Can't Feel My Face" to pretty much everything on Taylor Swift's 1989, the dream of the '80s is alive in pop music today. Emotion is no different, but the album triumphs because of the combination of Carly's lovelorn lyricism set against an '80s sonic palette that sounds truly authentic.
While Taylor Swift was busy sounding like Lana del Rey and HAIM, Carly was working on her album with a team of indie musicians and pop royalty. On one side, she's working with Dev Hynes on a slow jam like "All That," on the other, you've got Shellback and The Cardigans' Peter Svensson helping her craft radio-friendly songs like "I Really Like You" and "Run Away with Me." The combination of indie and mainstream aesthetic is pretty much what made Emotion appeal to the right demographic: Taylor Swift can have her teens and celebrities, Carly gets the respect from musicians and music-lovers.
#3 Carly Rae is the pop star that you deserve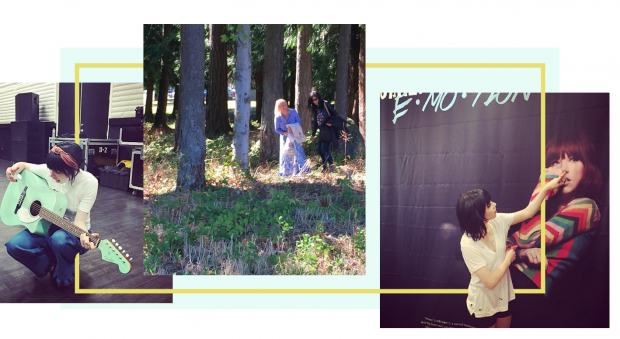 It's quite baffling how someone who once had the biggest song in the world could still remain anonymous. On its first week of release Emotion sold just 16,000 copies. To put things in perspective, Taylor Swift sold 1.2 million copies of 1989 on its first week. Critics say that it's hard to market someone who seems ordinary especially in an industry-obsessed world. It's valid how people would say that Carly Rae Jepsen isn't playing the game. One look at her Instagram account you can see her hanging out with her family or being goofy at a roller derby.
That level of anonymity is what makes Carly different. As others are hounding the spotlight with their skewed views on feminism, asking "What's good?" on live television, and posting grammatically incoherent babble on Twitter, Carly is simply minding her own music. There are no stories behind the songs, because she lets you create them based on your own. You don't have to look through her liner notes and check the gossip sites to know who the song is about, because that song is about you and how you felt. In their review, Cokemachineglow noted how Emotion was created not to position Carly Rae as a cultural force, but to simply make you smile.
Her album is called Emotion, not White Girl Problems.
#4 An excuse to let loose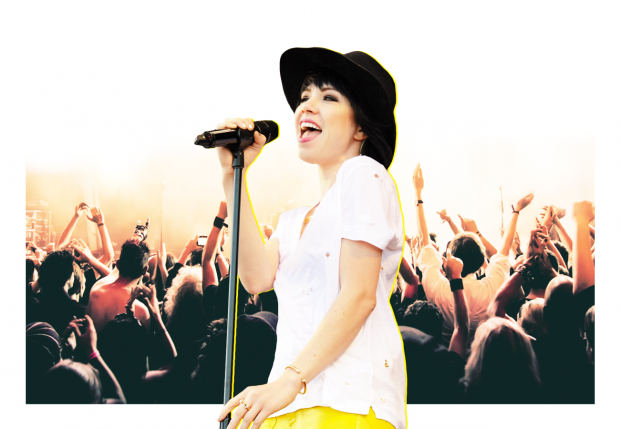 Perhaps the most exciting part about Carly's upcoming show is experiencing her pop songs live with your friends. On stage, her presence is a lot more evident. Watch a few performances on YouTube and you can see and hear how she perfectly captures the intense desire that can be found tucked in her lyrics. There's quite a handful of dedicated Carly Rae fans in Manila, and it's already exciting just trying to imagine how the Jepsies will collectively lose their minds once Carly hits that stage.
It's best if you just give in and let Carly Rae Jepsen's songs crawl underneath your skin and make your heart pumping. At the core, that's what pop music is all about—it's an excuse to let loose.
Art by Dorothy Guya