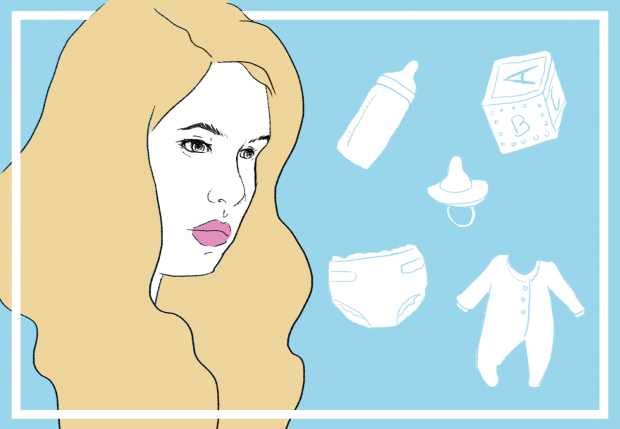 Having little bub is the best thing that ever happened to my life. 
But realistically, it brought about a flurry of changes my younger self wouldn't have been ready for. 
T
he first step I learned is to completely know, own, and love yourself before you can even commit to gushing out love for anyone else, including your child. But even now that I'm far more mature than I was five years ago, some challenges still leave me questioning at times.
A baby will change your marriage 
When my OB said I would have difficulty getting pregnant, I felt somewhat relieved. I didn't want my marriage routine to change. But my husband was eager and wanted to try. So we opened up a can of worms when we didn't have to because I wasn't even pregnant at that time. It led to our very first baby-related fight, a first among many we had in the next two years after I surprisingly found out I was expecting soon after that OB visit.
It's not just your relationship dynamics that get disrupted, nor the life adjustments related to money, schedules, and all those things baby books tell you to be ready for. That's to be expected. It's in the little, daily realizations of seeing each other evolve with the shifting circumstances, bringing forth personalities that waited five years to sprout. It's like the initial boyfriend-girlfriend adjustment without the infatuation. Merge that with a dwindling temper from lack of sleep and the constant juggling of every aspect of your life, and it's a slippery slope you have to tread extra carefully. 
A baby will make you prioritize yourself less
I'm writing this at three in the morning while the
 little bub is sleeping on my chest, rushing to meet my deadline because I couldn't even find a solid hour to be on my own during the day. Little bub discovered
high-pitched scream-whining just this week, and she's been practicing her manipulation tactics. In the meantime, she is winning.
I haven't shaved for a w
eek no
w. I'm

too tired to even care about the stares my peeking armpit hairs get in the grocery (or hub's passive aggressive "Oh, we're still going European today?"
remarks). Sex?
Pffft, what dat?!
I sure do miss it. But I ain't got time for that. 
A baby will change your body 
I was never the type to care too much about my weight. But for some reason my postpartum blues zeroed in on my body. The emergency caesarean section had me staring at a scarred, weak, and formless body in the mirror for a couple of days. I worried too much about the pouch many say

you will always have

after CS. I worried my husband wouldn't look at me endearingly ever again.
My hormones eventually stabilized, and I couldn't care less. But I'm still battling with weird skin conditions I only encountered since I got pregnant. My boobs will never be the same again. From a perky cup B to a sad looking cup C, my nipples have grown to the size of ponkans. Little bub is still nursing, and there are times I want to wean just to feel that I own my body again. I'm a staunch advocate of breastfeeding, but I also don't see anything wrong from viewing my boobs as sexual objects for my marriage. They're always hanging loose in the bedroom now, and I feel they kind of lost their magic. Then there are the stretch marks. Ugh. Damn fucking stretch marks. 
A baby changes lives—for better or for worse
I read somewhere that the reason why

we all decide
to
have babies
is be
cause of the

 "t

he bliss of having one surpasses all
the woe
s." 
Is it for
everyone? Certainly not. A seeming altruistic act can have irresponsible and selfish undertones in the wrong hands.
Ge
t
past

the idea of how beautiful it is to have a tiny, dependent life showering you with otherworldly love and

fast forward
t
o the tantrums and the defiance years down the road. It's a lifetime commitment.

 It'

s not going to automatically give you perspective and add meaning to your life, and it's certainly not something you can tune out from time to time. 
If you're ready for a great deal of sacrifice and you grasp that your every action and decision will determine how this human being will become, if you're ready for a 180-degree change, and you're mentally, physically, and emotionally whole, then go for it. Thinking twice? Settle on a puppy then.