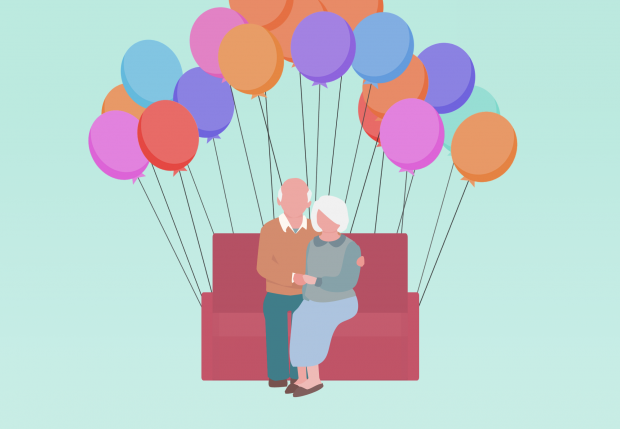 My grandfather passed away this week.
He was in his nineties, so it can't really be classified as unexpected, though his final hospitalization and passing were brief. I knew that when I decided to attend graduate school on the other side of the planet, I most likely wouldn't see him again after my flight out to Asia. I stayed up late last Monday night in order to make a dodgy Facebook phone call back to the States and try to talk to him. My mom held an iPad in a sterile room I could not see. I told him I was doing okay, and that I love him. I never said goodbye. I couldn't. The man I knew was too strong to ever leave. The call was over in a minute and a half. I had been told he would be unresponsive, so I wasn't surprised when I heard nothing back.
In the morning, I had a message waiting. He was gone.
This summer, I have had a well-documented excursion throughout Asia. The catalyst for that trip was the death of a mentor—in essence, I decided to run away. From the death of someone as large as a grandparent, though, there is no running away.
That night, in class, I received another message, this time from my sister. Grandpa had been unresponsive all day, only twice attempting to speak. Apparently, when I called, he used what little strength he had to wish me a goodbye. That was the last time he ever spoke.
I've cried over it twice, in private. My grandfather grew up on a dairy farm, and had the sort of quiet, granite-like persona needed to deal with the economic hardship and the mental discipline growing up rurally nearly a century ago entailed. He wouldn't want people to mourn, I think. It'd feel like a waste of time.
There's something pure about the relationship between a grandparent and a child, like a parental relationship boiled down to its purest elements. It is guidance without red tape. Listen to their stories. Try to obey them, even if their requests seem obnoxious; they probably know what they're talking about, or at the very least, are acting out of love. Grandparents teach lessons that you can't get anywhere else—charge it to experience way beyond what our parents have. Sometimes it's because they're cantankerous enough in old age to be willing to spill some home truths. Other times, they'll sugar you up and promptly hand you back over to your regular parents, a lesson to them in management and payback.
Remember too that they are human beings. I think I so often sugarcoated my life when dispensing news to my grandparents. I didn't want them to worry about my breakups or my vacillating between degrees in college. They want to be there for you. Some will admit it, and others won't, but in almost any case, you are who they're living for. Let them be your rock.
Because relationships with lolos and lolas are condensed, the memories formed with grandparents are often more base. So many of my memories with all of my grandparents come from such a young age, they're left without context. They are snippets of feeling, a scene from a place I don't remember, a game for which I've forgotten the rules. The action has faded, but the comfort is still there. In every remembrance, there is love.
This Grandparents' Day, love all of your grandparents. Do something for them. Recognize them. For the ones who have departed, look for the pieces of them in those you're surrounded with. Look for your lolo in your father's exasperation, the way he crinkles his forehead when there's a particularly befuddling occurrence. Look for your lola in your mother's cooking, her secret baking recipes and pans passed down through the generations. Or maybe it's her smile, how the beauty of her spirit never faded.
And then there's you.
Look at you, byproduct of them all, cherished and wanted and totally, completely beloved.
Still, today, I'm sad. Two things have comforted me. First, I'll miss him—but his quality of life had deteriorated, so I miss him selfishly. I'm glad my grandfather has been relieved of his pain. Second, he's not gone. I can look around at those family members I still have. My grandmother, aunt, uncle, cousins, my sister, and of course, my dad. All of these people were directly shaped by the man I'll miss. He'll never truly be gone, because I live in the prism of his absence.
Art by Dorothy Guya