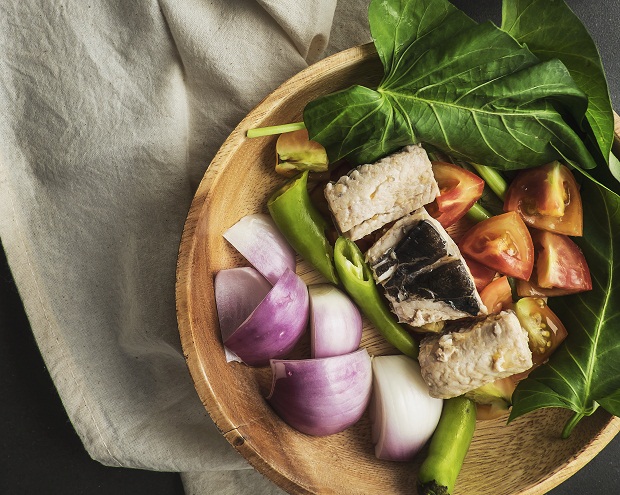 Do you really know your sinigang? Chances are, you rely on a soup mix sachet, the contents of which you dump in water with your chosen vegetables and meat, thinking it's the bomb.
But take a step back and remember how sinigang is a traditional dish that involves patience and understanding the role of each ingredient in the overall taste of the final product You've probably also forgotten how before the rise of fusion cuisine, that there was nothing wrong with the original version in the first place.
In these stormy nights, take time to make this simple sinigang recipe that will truly remind you that good things are worth waiting for.
Classic Sinigang with Bangus Belly
Ingredients
1/4 kilo bangus belly
12 pcs tamarind
3 pcs tomato, sliced
1 large onion, sliced
1 green chili
2 cups kangkong leaves
1 tbsp fish sauce
5 cups water
Preparation
1. In a pot, pour, the water, and add the tamarind. Place the lid and bring the water to a boil. Let it simmer for about 30 to 45 minutes. Set aside.
2. In another pot, prepare one cup of water with onion and tomatoes. Bring it to a boil. Then add the bangus belly. Turn down the fire, and let it simmer until the fish is cooked.
3. Add the tamarind stock and mashed tamarinds. Let it simmer for about 15 to 30 minutes.
4. Add the kangkong and the green chili pepper.
5. Add fish sauce to taste.
Source: Charlie Carbungco for Northern Living, "Better Days Ahead," August 2015.
Photo by Gabby Cantero