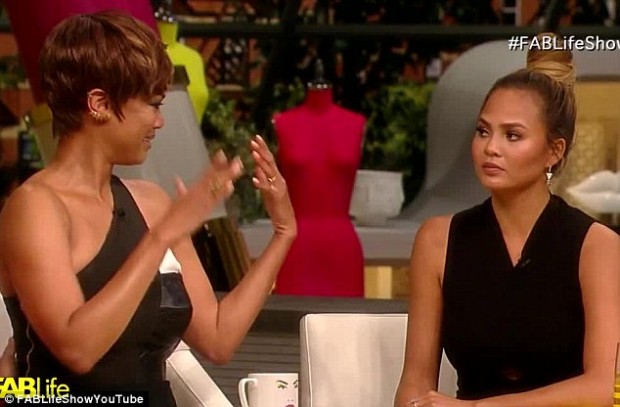 On her new ABC show FABLife, model and host Chrissy Teigen reveals her desire to finally have a baby with husband John Legend. Fertility issues constantly trump this yearning, though—something co-host Tyra Banks also struggles with.
"I will say honestly, John and I were having trouble. We would have had kids five, six years ago if it happened," said Chrissy. "But, my gosh, it's been a process."
Chrissy, 29, has been with husband John Legend, 36, for almost 10 years. She admits consulting fertility doctors and living with the shame that comes with its perception. "Once you open up about those things to other people, you learn that a lot of other people in your life are seeing these people and they have this shame about it," she said.
Her confession prompted an emotional Tyra Banks to admit a similar struggle. "When I was 23 years old, I used to tell myself, in three years, you're going to have kids. Then I turned 24," she said, crying. "And then just every single year I kept saying that. And after a while, it's like, 'Okay, I want to, but it's not so easy.'"
The 41-year-old Tyra admits to failed in vitro fertilization procedures with photographer-boyfriend of two years Erik Asla, 50. "I'm so tired of seeing on my social media, 'why don't you have kids, why don't you have kids?'" Tyra said.
The two opening up about their struggles is also a call for people to stop asking why they don't have kids.
 Chrissy closed her confession with, "Anytime anybody asks me if I'm going to have kids, I'm just like, 'One day, you're going to ask that to the wrong girl who is really struggling and it's going to be really hurtful to them, and I hate that. Stop asking me!'"
Tyra chimes in, saying, "You don't know, you don't know what I'm going through. You have no idea."
[
The Daily Mail
]
Photo courtesy of The Daily Mail