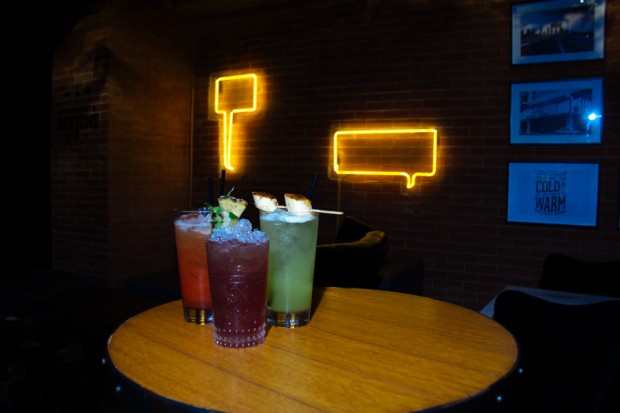 This is how a weak drinker's
night at a
speakeasy goes
.
Everybody else would be ordering the rums and gins, while she sits there saying, "Just water, please!" Or, if
she changes her mind, asks for a pretty drink. Her homies need to think she's sipping something spiked or
else she
can'
t convince them she had a good night.
But first: We have to know what to drink. I caught up with young bar and café

Unit 27 for possible cocktails, a
nd I
couldn't
h
elp but ask resident mixologist Richmond Marquez, "What's the ideal drink for the weak?" To answer, he whipped us five concoctions that are easy to down without ears turning red.
These chic drinks—yes, not chick drinks, 'cause anyone and their fathers can drink these if they wanted to—are harmless by appearance. Be surprised by how much alcohol they can still contain
that you
 can tolerate.
#1 Amaretto Sour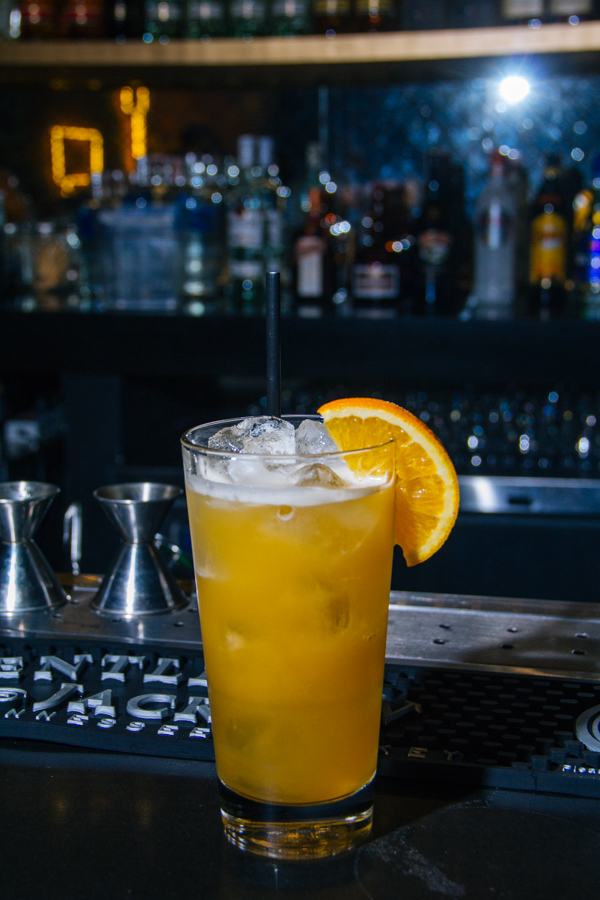 Ingredients
Amaretto, sweet and sour mix
House blend juice
Orange slice, for garnish
For Unit 27's favored drink, the citrus juice overwhelm
s
the 26 percent
 alc
ohol content to the point of drowning any alcoholic flavors. Don't ever make the mistake of handing it out to a kid, though—it tastes so wholesome, you'll think you're drinking sparkling orange juice on a bright sunny day.
#2 Dark Knight Mojito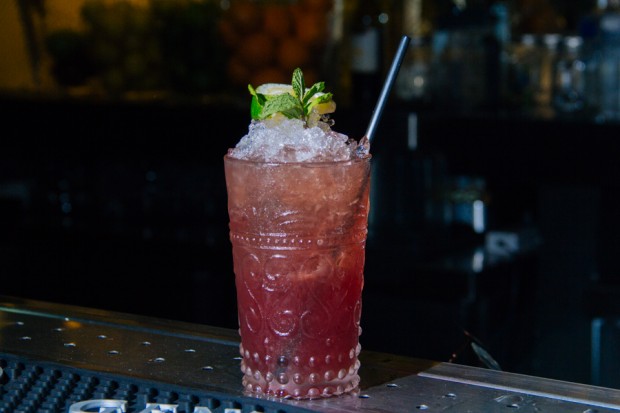 Ingredients
Ginger
Ginger ale
Lime
Mint leaf
Blackberry syrup
Blackberry jam
The berry taste is refreshing at first, until its spiking ingredien
ts
hit you. You easily taste the
30 to 40 percent alcoholic content
, leaving you breathless from a tinge of its fiery aftermath. The alcohol is stronger in this one, but that mountain of ice on top works to tame the drink for you. Talk to your peers long and hard, so you can also finish that drink with a bit of dignity.
#3 Malibu House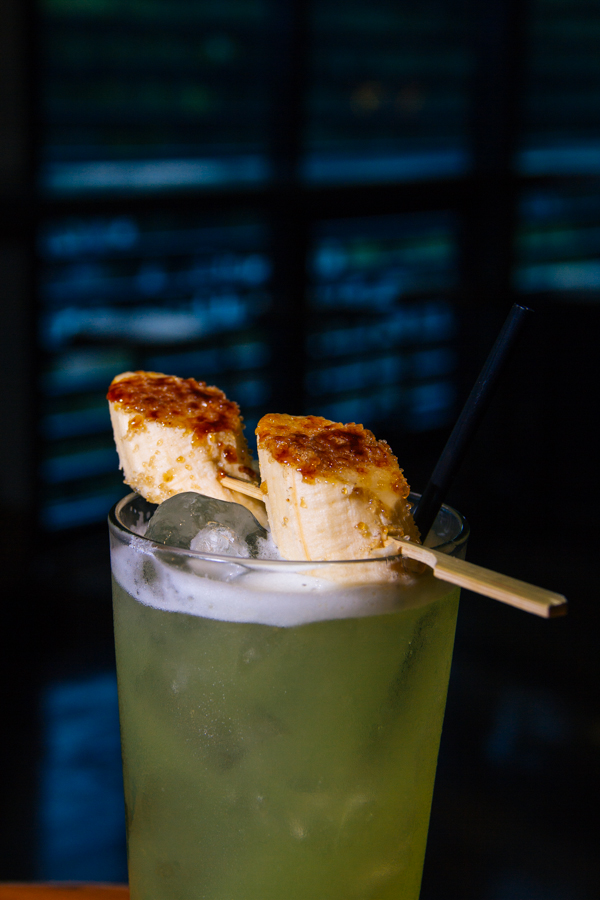 Ingredients
Malibu coconut rum
Melon liquor
Banana liquor
Pineapple juice
Margarita mix
Torched bananas with brown sugar, for garnish
How can something so sweet be so alcoholic all along? The mix of melon, pineapple, and banana flavors make this drink feel so healthy, you'd want it all day long—until the combination of liquors kick in. Take it easy with this one, 'cause
its
40 to 50 percent 
alc
oholic content requires you to drink
it slo
wly.
If that becomes hard, focus on the darn good bananas.
#4 Bora Sunset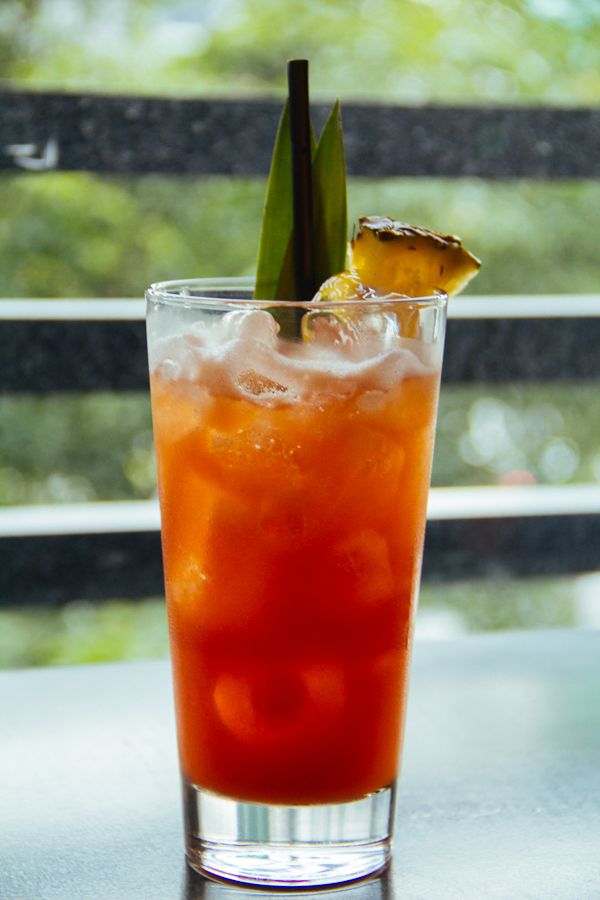 Ingredients
Captain Morgan rum
Malibu rum
Pineapple juice
Grenadine, for color
Pineapple wedge and leaf, for garnish
I
t's the sour sibling of the Malibu house, but it's equally fruity. This tropical drink is packed with 50 to 60 percent alcoholic content, but is drinkable for the sweet notes you would keep sipping back to. The pineapple juice tastes refreshing in this mix, unlike other pineapple mixes that leaves the fruit tasting powdery and unpleasant.
#5 Spiked Cookies and Cream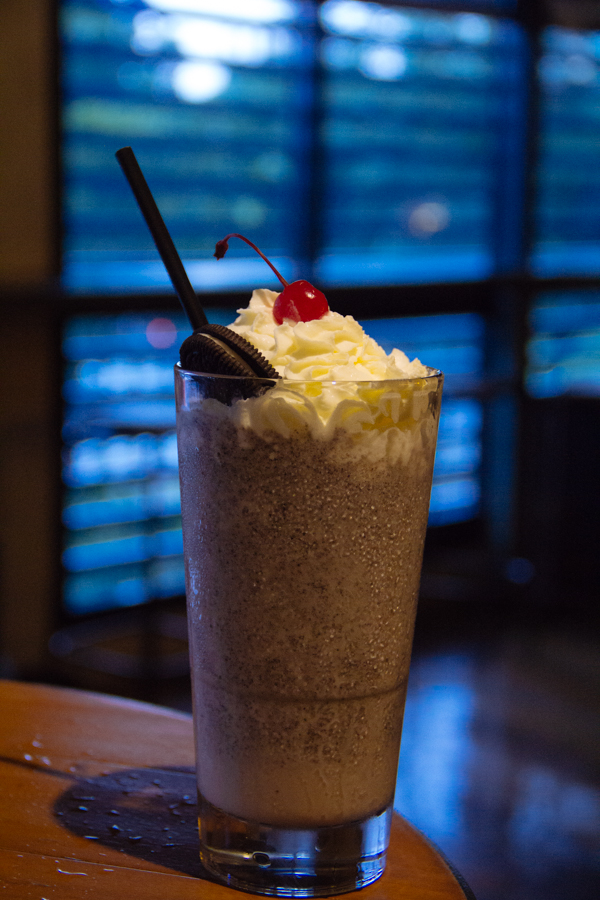 Ingredients
White rum
Kahlua
Amaretto
Crème de cacao
Vanilla ice cream
Milk
Oreo cookies
Fresh ice
Whipped cream, for garnish
Cherry, for garnish
"The hidden weapon of Unit 27," introduces Richmond. Thank god it didn't have to remain hidden for much longer. Its milkshake form doesn't reveal anything about the dr
ink's 60
percent
alcoholic content. This is the strongest of the bunch, but this is also easily the most enjoyable and nostalgic. While it may downplay your liquor-drinking cool—yes, the whipped cream looks extra innocent—but hey, you're drinking, and you can handle it. How's that for a good night?
Unit 27 Apartment Bar + Café. Icon Plaza, 2
6th
 S

treet, Bonifacio Global City,

Taguig.
Open Mondays to Thursdays, 10 a.m. to 2 a.m, Fridays, until 3 a.m., Saturdays, 8 a.m. to 3 a.m., and Sundays, until 12 a.m. For more information, visit their
website
. 
Photos by Chissai Bautista