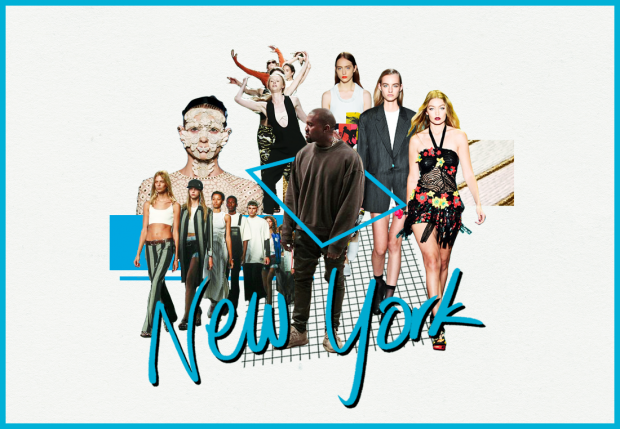 The curtains have been drawn for New York Fashion Week, and let's hear all the applause. What a show!
We had our wild anticipations but ended up having our expectations met. The week was packed with punch after punch of standout presentations and surprise shenanigans. It's as if all designers agreed on one thing: to outdo one another.
Buzz, headlines, and social media tags, like dust, may be starting to settle, but it's still about high time for the only updates you have to know now.
Givenchy Just Owned New York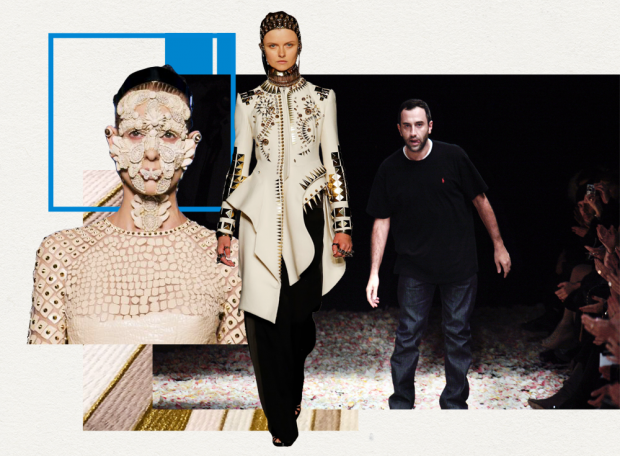 It took an Italian designer for a renowned French fashion house to school New Yorkers about New York City. The date: Sept. 11. The setting: overlooking the Freedom Tower. Performance artist Maria Abramović  dramatically welcomed guests to the pre-show (which Kimye missed 'cause they were an hour late). Real drama then came when models came donning Givenchy's greatest hits under the creative helmsman Riccardo Tisci. And the show, not being a stranger to mishaps, had two models stumbling—one of which is Victoria's Secret angel Candice Swanepoel. The city has just started giving Givenchy its much-deserved New York City welcome.
Alexander Wang's a Party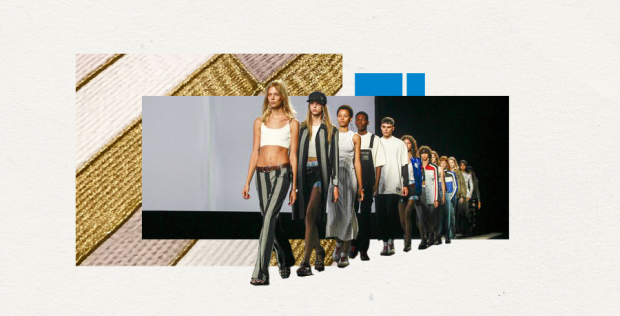 The Alexander Wang spring/summer show was actually a ticket to the biggest birthday bash in town. Yes, the brand just turned 10 and the afterparty happened immediately right after the show in the same venue—there was a Hooters-inspired club there, guys! But looks like someone went all-out on the guest list but not the actual show. Though the show sent down both men and women models for the first time, the Lower East Side cool collection wasn't his personal best.
DKNY x Public School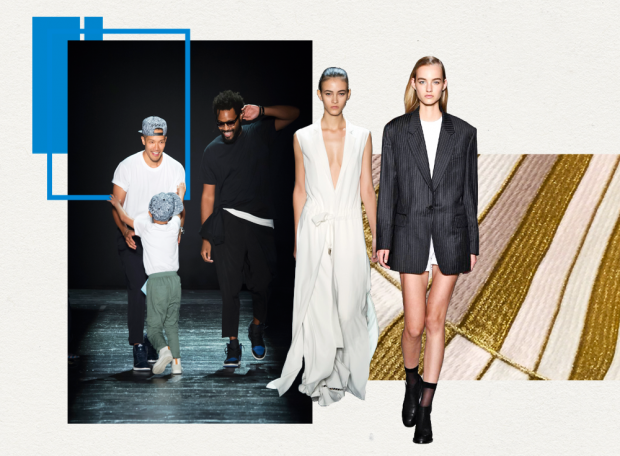 As Public School became a more approachable brand, so did DKNY. Is it because the same creative directors now handle both brands? Vera Wang did tweet that "[it's] not the same without [Donna Karan]," But this passing of the baton is the mark of a new era for DKNY in which Public School's stamp is all over. Like peas in a pod, can we different these two brands from one another from now on?
Models stumbled and danced at Opening Ceremony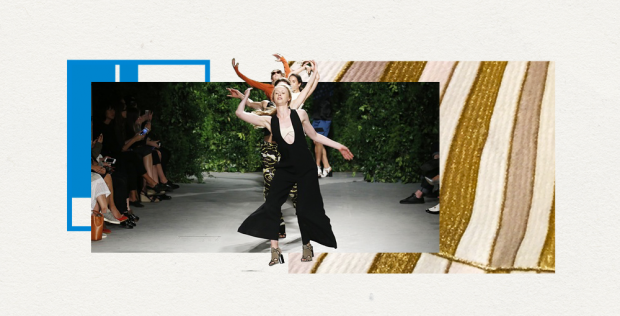 There's no surprise when models trip as they walk down the runway. But at Opening Ceremony, they did so on purpose. Designers Humberto Leon and Carol Lim worked with choreographer Justin Peck and seven dancers (who pretended to be models on the runway dressed in Opening Ceremony clothes) to stumble and suddenly break into dance. When asked, Humberto said, "I always felt like the runway march, there's a specific way to do it—and I wanted to break it."
All hail Queen Gigi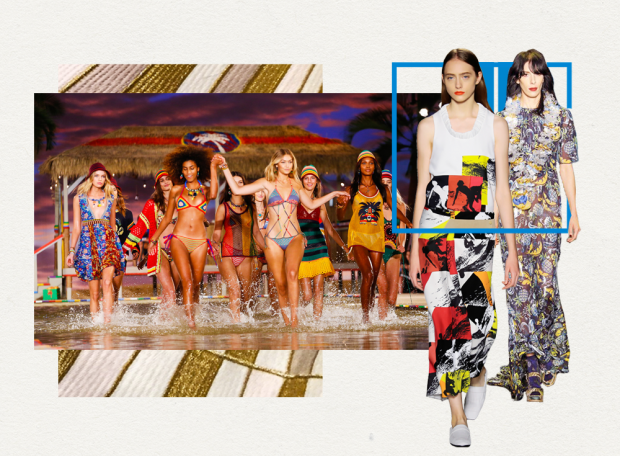 Is Gigi the new model queen bee? As Cara Delevingne goes MIA and Kendall Jenner becomes a little more selective, all eyes are on Gigi Hadid. Closing the Anna Sui show, wearing crazy wigs at Jeremy Scott, and in a swimsuit leading a pack of reggae-dancing girls by the pool at Tommy Hilfiger, this season might just be hers to own. But we still have three weeks to go so we'd have to see how much more of Gigi we'll see.
Trend forecast: Summer Forever?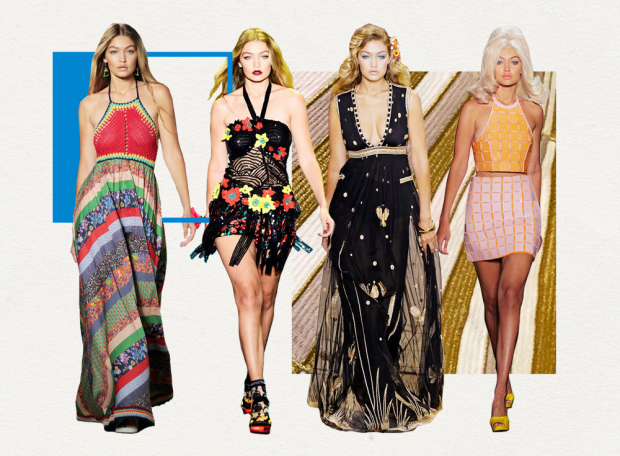 Spring/summer goes a little too literal on the summer side this season. And you know this just got real when the usually composed and properVictoria Beckham show put beach-inspired outfits down the runway. The print du jour so far is tie-dye (BCBG Max Azria and Altuzarra will also show you just why). And if Anna Sui's Hawaiian escapade and Tommy Hilfiger's Jamaican vacation-by-the-pool aren't any clear indications yet, we don't know what would.
It's the Kanye Show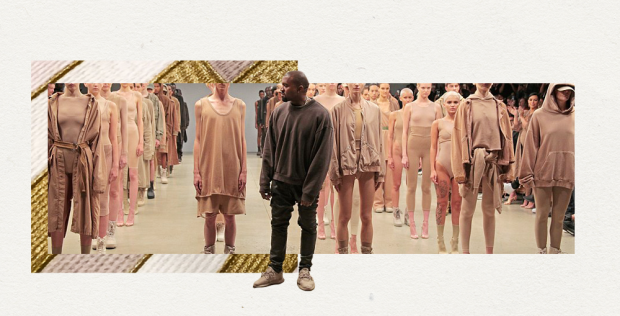 It's Yeezy Season 2, baby. And no even knew about it. Last fall, Kanye debuted Yeezy Season One in partnership with Adidas. Though Season 2 is similar-looking (military pieces, utilitarian hues, vagrant-like), this show is entirely Kanye's own and he did it unannounced. Yeah, it pissed off designers who were scheduled to show at the same timeslot but Kanye didn't let that get to him. The highly secretive show had models sign a $10M-non-disclosure agreement, streamed in 40 cinemas all over the world, and debuted the new Yeezy Boost 750s. Beat that!
Art by Dorothy Guya