Bali needs no introduction. This Indonesian island has been the epicenter of daydreams and pop culture phenomena. Eat, Pray, Love and the TV series Orange is the New Black have conversely celebrated and condemned the island. Mentioned in Manila, exclamations of "Have you been to Potato Head?" demonstrate an enjoyable but limited understanding of its appeal. Sure, getting it on in the clubs and bars of Kuta Beach is totally worthwhile, but there's so much more to Bali than getting blazed with Aussies in Bintang singlets or trying to yoga and spa your way into an unauthorized Eat, Pray, Love sequel.
Here are three offbeat things to do and why you should do them in Bali, Indonesia.
#1 See the shows, learn the stories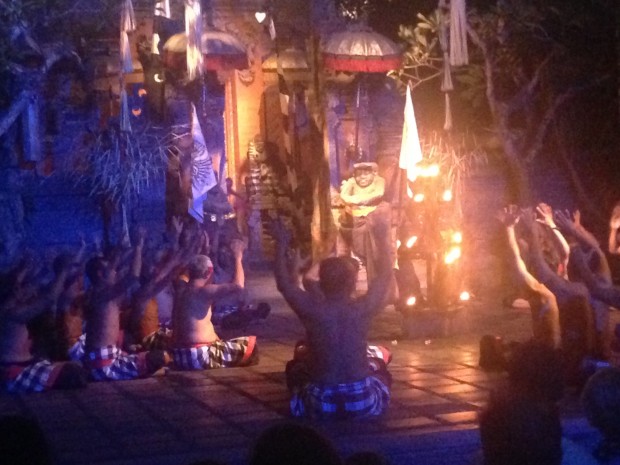 First, Bali is storied culturally. Hire a driver and inquire about anything, and you'll be given a legendary origin story by way of oral tradition. Ordinary bamboo forests suddenly become the sleeping ground of dragons with diamond-encrusted tails. The dragon is both murderous and forgiving. Java literally exploded off of Bali, and it's all tenuously related somehow. While it may not be exactly factual, it still enriches the land with a mysticism and beauty unlike anywhere else on the planet.
But these stories pale in comparison to the actual trained performers. All across the island, dances reenact fables from the sacred Hindu text, the Ramayana. Often these fables are accompanied by trance dances, in which young women will coordinate perfectly while seemingly asleep, and men will dance through fire with wooden horses only to emerge completely unscathed. These shows are not just performances: They are rituals, celebrations, and tributes to the gods of Hinduism. Forgo the flashy setups, and find one offered in a village temple for a particularly authentic experience.
Hundreds of children are taught these dances practically from birth in special schools. By age six, their fingers are examined for shape and flexibility to choose the lead dancers. This means by the time these performances are presented in public, the dancers and musicians have been training for over a decade. The precision of the movements is stunning. What looks effortless is impossible to replicate without years of training. Also, Balinese clowns are completely not scary and are actually funny. These performances are either accompanied by the gamelan, the world's oldest orchestra, or kecak, a chorus of of 100 men moving with a choral-like synchronicity and chanting sounds based on the monkeys that populate the island.
#2 See the unusual sights of the land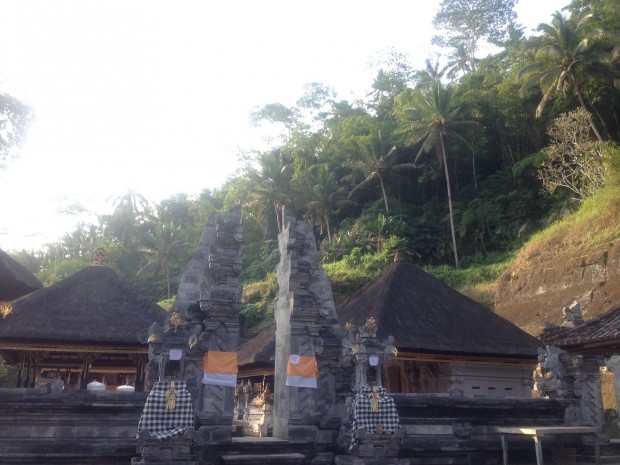 It's not hard to find the actual monkeys, which inspired the kecak, a form of Balinese dance and music drama. Near the central city of Ubud is the Monkey Forest. It's a popular tourist destination that feels like a hybrid of Jurassic Park and a jungle. These monkeys are fearless. If you're in a daring mood, it's possible to feed the monkeys bananas that can be bought for a nominal fee, though watch your bags. If you happen to have a packed snack, the monkeys can quickly maneuver zippers and abscond with any hidden food.
If you want a slightly more low-key primate experience, the temple of Uluwatu is a cliffside wonder. Overlooking the sea, Uluwatu is a temple at which the monkey reigns supreme. These monkeys are less aggressive, and can take a backseat to the landscape, which they populate.
Kuta already provides the standard beach experience, but to have something with a different flavor, check out a volcanic black sand beach in East Bali. The sand will quickly heat up with the sun, so go early and catch it on daybreak. Local women will set out homemade offerings to the sea as the sky alights over a deserted coastline.
If black sand isn't enough volcano for you, there's also an actual active volcano. Mt. Batur erupted just 15 years ago, and is available for trekking adventures. For those feeling a little less committed to the idea of scalding lava-filled part of the earth, nearby vantage points offer a selection of restaurants that can be reached by the comfort of a car. Either way, pack a light jacket because the elevation provides a temperature disparity not even Baguio can match.
#3 Learn a new creative yet personal craft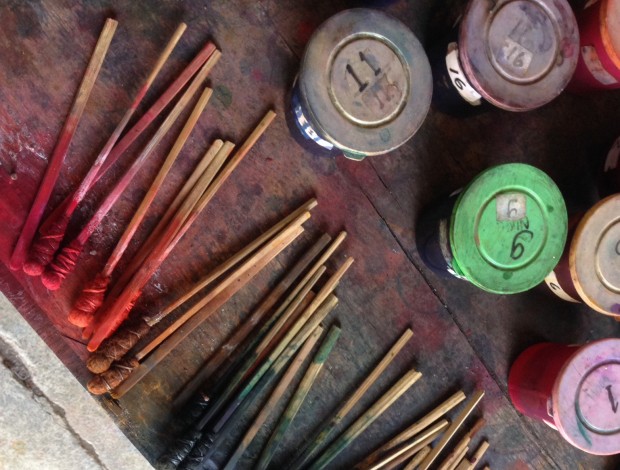 Finally, when preparing to leave, consider making an original pasalubong. While the stores in tourist destinations are littered with bric-à-brac like woven textiles or maybe handmade kites, artisans populate the center of the island. There are painters, carvers of both wood and stone, puppeteers, mask makers, egg painters, kite designers, and fabric artists trained in the traditional medium of batik. The secret? Nearly all of these master artisans are willing to offer instruction. If you have the time and money, spend an afternoon learning batik, or make a small carving to take home. It will be completely one-of-a-kind, even if what makes it unique is a completely unsteady hand that accidentally chipped off a tusk of the elephant.
So, next time you visit the island of Bali, skip the boozy Boracay doppelgängers and head inwards. From amazing coffee offered in the midst of its jungles to the incredible performances, there is always a treat hidden in the bush. Discover the spirits of the island, and be ready to learn something new, maybe even about yourself.
Engage the culture, and let it in turn engage you.
Click the slideshow above for more photos of Bali!
Photos by Elliott Hay