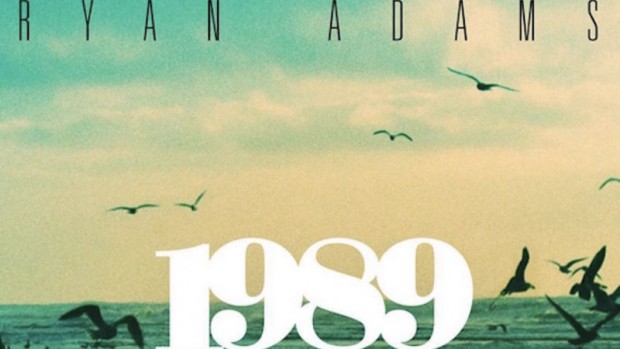 If you don't know legendary alt-country icon

Ryan Adams

, well, Google him. Or at least, start by listening to his full-blown cover of Taylor Swift's

1989—a masterful reworking of a pop album into a
soulful '80s record.
Available for streaming on Spotify, the playlist stays faithful to how Taylor arranged her own album. Ryan's "Welcome to New York" starts with a brooding mood: It ditches the original's upbeat and club-like aesthetic, and uses a sullen tone and bird track that makes it sound more like you're welcomed by the beach rather than the city. Other tracks like "Shake It Off" and "Bad Blood" take the same route.
The
Heartbreaker
singer tugs at
the
Swifties' nostalgic heartstrings here. He injects a country and rebellious vibe to the squeaky-clean hook songs that Taylor started peddling since she went full pop. (Yes, the straight-haired queen bee was once country's poster sweetheart.) 
So did he just do it purely out of love for Taylor? Partly. But it's mostly to get him out of a holiday stump. Ryan has been working on the cover album since December last year when, as The Wall Street Journal reports
, he was experiencing pangs of loneliness.
"The holidays are always weird for me," he said. "They remind me of my grandfather and my grandmother, who have both now passed

—both a huge part of my life. There's no really going home for me…So I was like 'What am I going to do?' I really started to think about 1989
."
Ryan isn't ashamed to admit his admiration toward the 25-year-old singer. "I can appreciate somebody who loves clean lines when they write," he says. "She has that natural ability to be very honest and very real."
Speaking of honest, Taylor also reciprocated the respect on Twitter:
Ryan's music helped shape my songwriting. This is surreal and dreamlike. Countdown to #RyanAdams1989 @TheRyanAdams pic.twitter.com/pGZB0uUqiB

— Taylor Swift (@taylorswift13) September 17, 2015
Here's a tip, Taylor: You've found your new onstage BFF in Ryan. We're expecting a duet soon.
Stream the Spotify playlist below!
Photo courtesy of Pax-Am Records