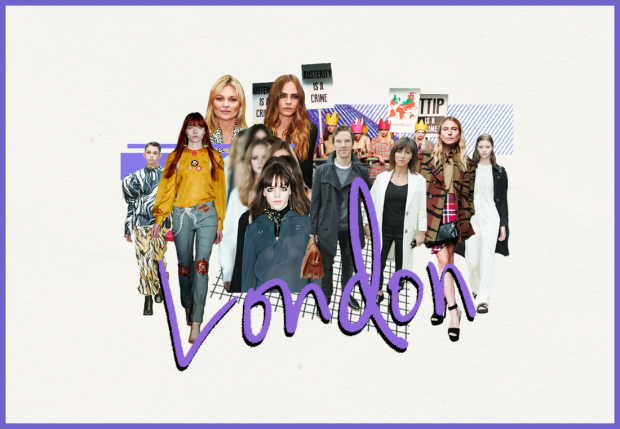 London Fashion Week has always been about kinetic energy. The streets were colored with festive outfits of bloggers and editors, and the air was filled with newborn creativity.
The five-day event redefined the way we encounter British style. From J.W. Anderson's out-of-this-world collection to Burberry's well-orchestrated pieces, this week proves that high fashion can be accessibly, thanks to the Brits.
Here are London Fashion Week's highest moments worth noting.
J.W. Anderson's futuristic uniform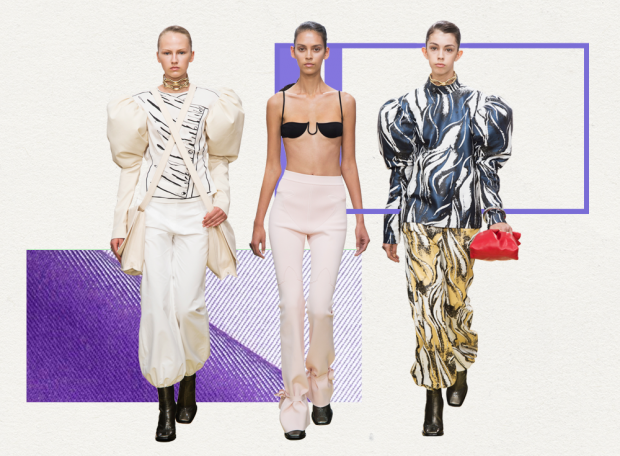 Designer J.W. Anderson rejects the concept of nostalgia by catapulting us to the distant future—a kind of new age intergalactic space odyssey. Ginormous '80s leg-of-mutton sleeves come with crisscross double body bags. The airtight-looking sleeves on knitted pantsuits were also infused with sound wave print. The pieces seem crazy, otherworldly even, but are surprisingly wearable. This is the designer's manner of "forward thinking." He's way, way ahead of the curve.
Print-on-print earns street cred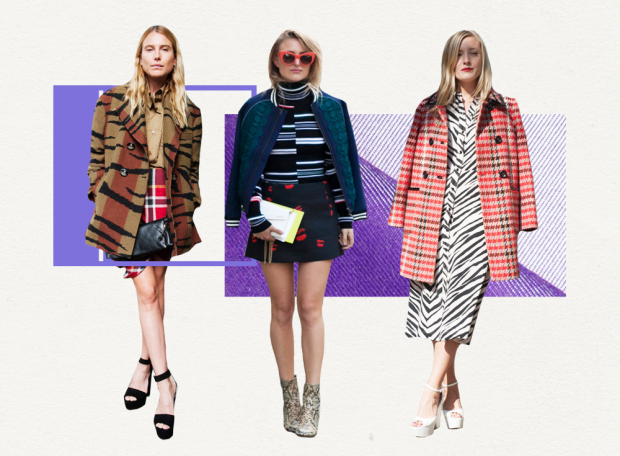 Brits know their street style really well. Just look at their makeshift runway: the streets. Bloggers, models-off-duty, and editors en route to the next show displayed a penchant for offbeat print-on-print pairings. We're talking about stripes with florals, leopard on top of plaid, and zebra print clashed with houndstooth. If you're going for high impact and street cred, the Brits are unanimous on this trend.
All hail the new star Thomas Tait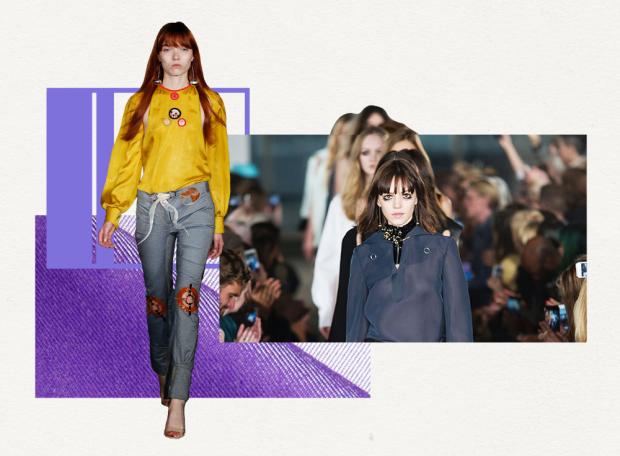 Even before winning last year's inaugural LVMH Young Fashion Designer Prize, Thomas Tait had all eyes on him. He's one of the "much buzzed about London designers" right after graduating Central Saint Martins. The emerging young designer further stamped his presence this season with a collection that was all about "awkward intimacy"—a sense of voyeurism depicted by a prevailing accent in his clothes: masterful cut-outs. The knits and his masterfully constructed jeans could be his hot ticket to becoming the next household name in fashion.
Vivienne Westwood had a protest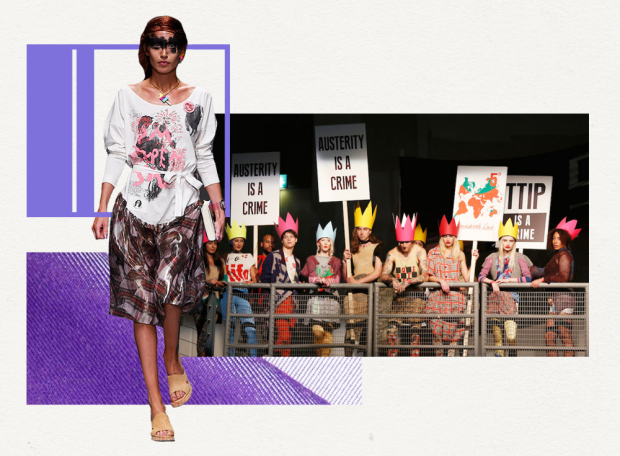 Karl Lagerfeld's "feminist protest" last year at Chanel got the industry talking. But designers aren't done turning the runway into street rallies just yet. Vivienne Westwood for Vivienne Westwood Red Label got models holding picket signs fighting not for any fashion-related cause but this time, against politicians. The models clad in loose-fitting clothes and oversized crowns held signs saying "Austerity is a crime" and "Fracking is a crime." Quite the fashion and political statement combined Vivienne Westwood is making.
The front row powerhouse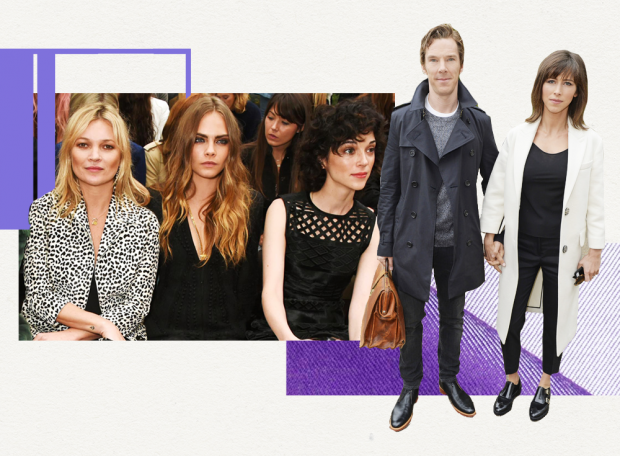 Battling Givenchy's Kimye and Riccardo Tisci's front row muses is Burberry's frow star Sherlock actor Benedict Cumberbatch. Just a few seats away were lovebirds Cara Delevingne and girlfriend-slash-singer St. Vincent, model Kate Moss, and actress Sienna Miller. Well beyond the star-studded front row were big shot names on the guest list, too, which included Selena Gomez for the Louis Vuitton party and even Lindsay Lohan at Garet Pugh's.
Burberry closed the week with a bang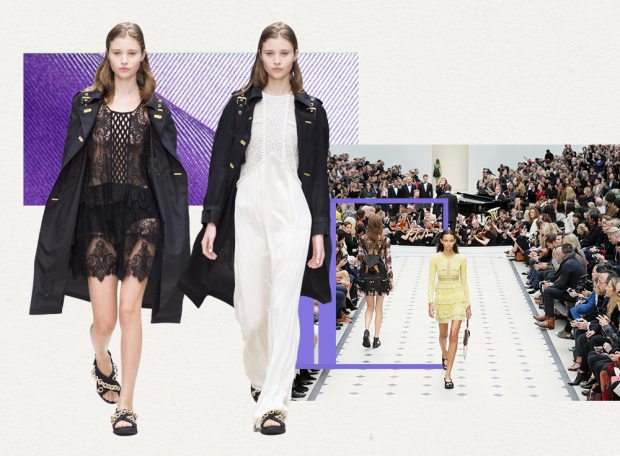 As if already a template, Burberry Prorsum once again turned the Kensington Gardens into an intimate concert with a pit holding a 32-piece orchestra and English singer and songwriter Alison Moyet. The spring/summer collection favored leather and lace pieces paired together—a good play on texture and a monochrome palette.  While it wasn't as flashy as creative director Christopher Bailey's previous collections, one It piece rose above it all: the black and gold style backpack worn by all models during the end of the show.
Art by Dorothy Guya