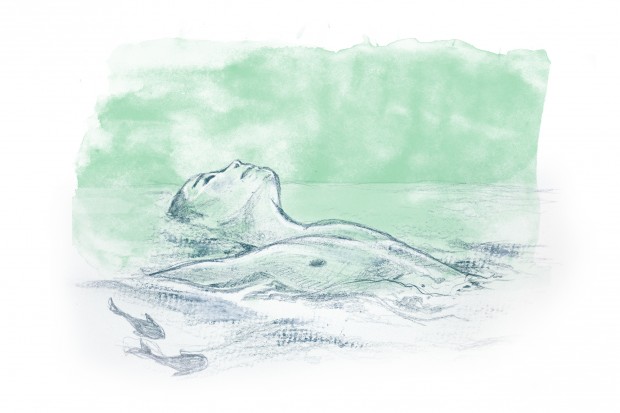 Unlike holidays and Eid al-Fitr's, stress comes as often as deadlines. That's because deadlines are, well, a source of stress—and so are many other things. Truth is, no matter how much we avoid stress-inducing situations—a hellish client or a pending breakup—life can be a bitch and wracks our nerves, anyway.
What matters is how we deal with it.
Eileen Tupaz, yoga instructor and co-founder of White Space Mind and Body Wellness Studio, helps us out on how to keep calm, naturally and effectively.
#1 Exercise
Eileen is a firm believer of exercises. Like any other health buffs, she says that exercise boosts the production of endorphins, which counters the negative effects of stress. Exercise, too, is both a physical and mental break from daily life irritations that helps maintain a sense of calm and clarity.
 #2 Meditate
Naturally as a yoga instructor, Eileen advocates meditating regularly. "It boosts our physical health and immunity," she says. But science also believes in the power of the practice.
The American Heart Association conducted a research study  in 2013 that shows how transcendental meditation lowers blood pressure, helps counter hardening arteries and the development of heart failure. Meditation also reduces the volume of neurons in the amygdala, the part of the brain associated with anxiety or stress.
 #3 Eat food with all the happy chemicals in them
For those who'd rather eat their stress away—good news! Many stress-relieving foods are available here in the Philippines. Take note that green and leafy vegetables produce dopamine, a pleasure-inducing brain chemical that can help you feel calm. You can also eat avocados to get your dose of relieving B vitamins, and dark chocolate with anandamide, a neurotransmitter that temporarily blocks feelings of pain and depression.
 #4 Focus
But perhaps the most important thing to do is learning how to focus. Researchers from the John Hopkins University tackled 19,000 meditation studies and garnered results suggesting that mindful meditation can help ease psychological stresses like anxiety, depression, and pain.
"Because it's our thoughts and feelings about a person or situation that stress us out for the most part, this mastery allows us to determine whether we actually experience stress or not," Eileen says.
Simply put, we have to choose our stress-related battles—the parts of our lives that deserve all the fussing over. Because, hey, a coffee stain on your white shirt isn't the end of the world. Keep calm and if you're near a Uniqlo branch, buy a new one.
Source: Chinggay Labrador for Southern Living, "Pure Relaxation," September 2015.
Art by Martin Diegor