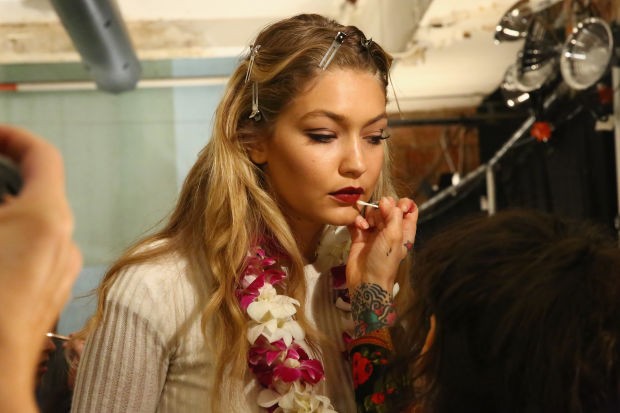 Why is it that every time someone becomes successful, it becomes the Internet's gut instinct to bring him or her down? Now, it's Gigi Hadid's turn to be the subject of body shaming comments online. Unfortunately for the haters, the 20-year-old model isn't having any of it. She calls out her online trolls on Instagram, reminding them that she's proud of her body and she isn't going anywhere.
Gigi began her post with "So many people are so quick to comment negative opinions this month," and then admitted, "I did let the negativity get to me a little."
The Balmain and Topshop campaign endorser represents the curvier minority of models during shows and Gigi is proud of it. "If I didn't have the body I do, I wouldn't have the career that I do. I love that I can be sexy," she proclaims.
The post was prompted by a barrage of comments about her body she's getting online. While she may be a Victoria's Secret Pink model and can rock outfits like a swimsuit in Tommy Hilfiger and a sexy Versace dress like nobody's business, Gigi still gets comments like, "How can you be that young, have so much fat and cellulite on your lower body when you're employed as a model?"
Along with her sister Bella, she continues to dominate the catwalk the whole of fashion month. And with one more fashion week left in Paris, Gigi is sure to prove her haters wrong.
Tollers will keep trolling, and Gigi only has one more thing to say to them, "If you don't like it, don't follow me, don't watch me, cause (sic) I'm not going anywhere."
[
Fashionista
]
Photo courtesy of Astrid Stawiarz via Fashionista