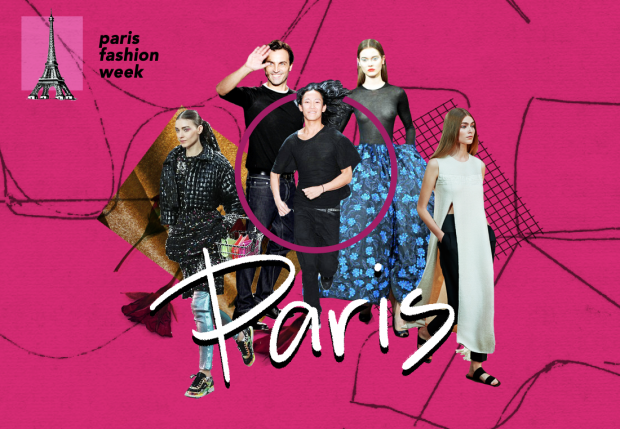 In the spirit of Fashion Month this September, #PreenFashionSeries stitches together stories on trends, bygone names, storied brands, and the next big things here and abroad. 
If you're one of the lucky ones to actually be at this month's fashion week shows or maybe just an avid follower online, congratulations! It's almost at the homestretch, and Paris Fashion Week is sure to end the festivities with chicness, confetti, and maybe champagne.
While most designers have already stamped their own distinct styles on their respective labels, Paris is all about age-old fashion houses with fresh, new designers as the new guards shake-up the runway. So before we bring fashion month to a close, let's peek into what the City of Lights' best labels have to offer.
Alexander Wang's last Balenciaga bow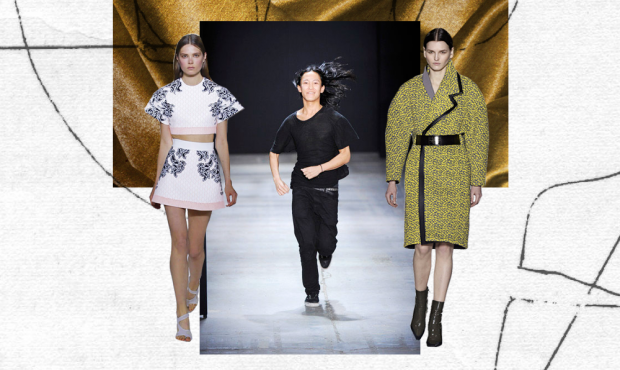 When streetwear designer Alexander Wang took over the reins of a storied fashion house, many were quick to say it was a commercial choice. Ever since his first show for the couture house, Wang has challenged silhouettes and introduced new textiles. But just after three years on the throne, Alexander is set to leave as creative director of Balenciaga making this his last show. His good-bye show will be as highly anticipated as his very first one with the label. But more than anything, the ever-puzzling question may be finally answered this season: Who will be up next at Balenciaga?
Christian Dior is stronger than ever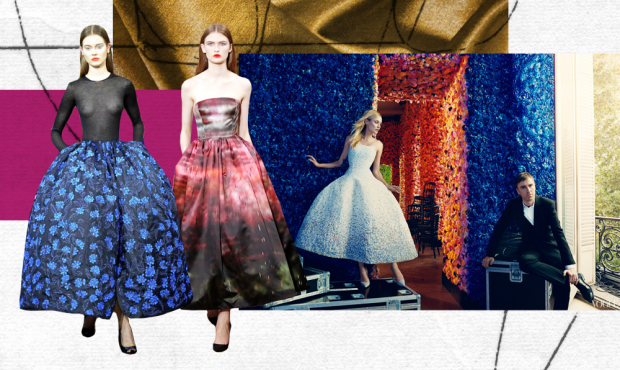 Just about the same time Alexander signed up for Balenciaga, Raf Simons stepped into the picture at Christian Dior.. And if Dior and I, a documentary on Raf's tear-jerking first show for the couture label, is any indication, this switch-up has been quite successful. Three years in and still easing his way into the label, this menswear designer—who doesn't sketch at all—continues to give knockout shows season after season. This week's definitely one to watch out for.
The 'new' Louis Vuitton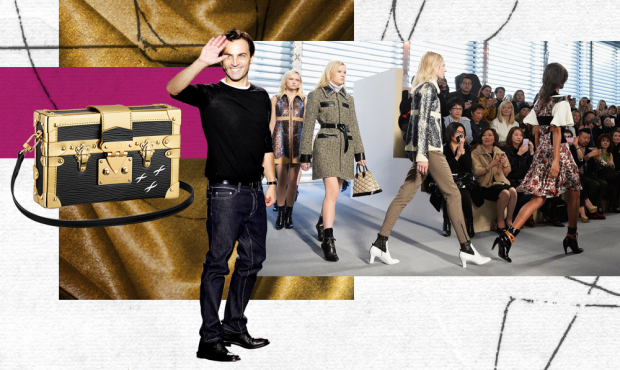 Just barely two years since being appointed as artistic director for its women's collections, Nicholas Ghesquière has already ushered in a new era for Louis Vuitton. With his entry came a new dream bag, a new futuristic vision, and, of course, a new look. And from last season's '70s retro show, Nicholas is set to outdo himself once again.
Bonjour, The Row!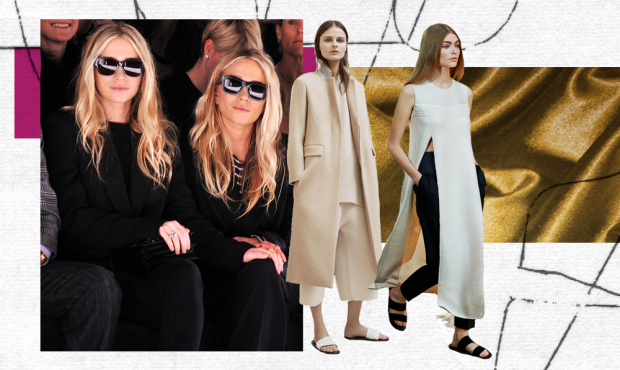 When they're not busy responding to lawsuits filed by former interns, Mary-Kate and Ashley Olsen are prepping for their show that was initally supposed to happen at the New York Fashion Week. As for the exact reason why, no one really knows just yet. This isn't the first time the girls cancelled their show a few weeks before the actual scheduled date. In spring/summer 2011, they moved the show from New York to Paris last-minute as well, too, due to sample delays. We're hoping for a better reason than that this time.
What's Chanel's set going to look like?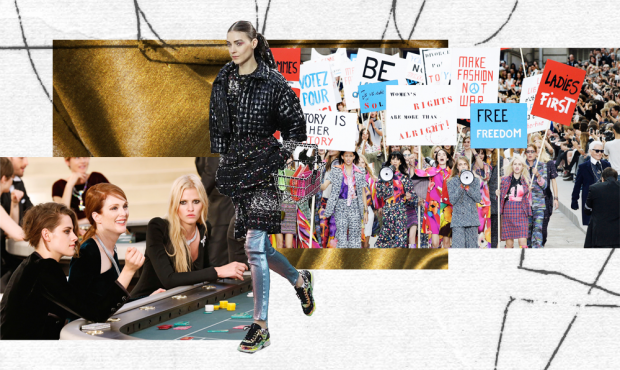 A runway protest, an actual grocery store, then a casino. Is there any type of show Karl Lagerfeld can't put up? Given that he is no stranger to staging the most thematic fashion week shows, all eyes are glued towards what he's going to do next. A zoo or a post-apocalyptic world, perhaps? Who knows! When you leave it to Karl's imagination, we expect something really good.
Art by Dorothy Guya