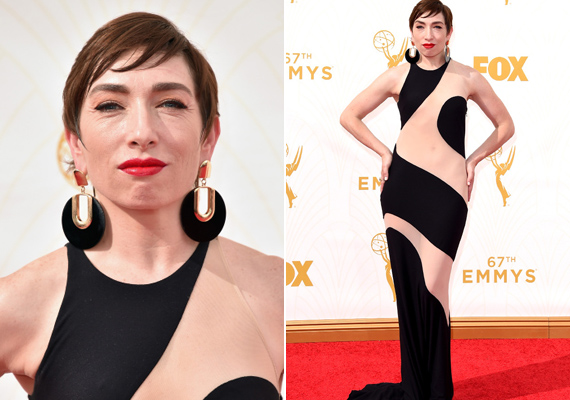 Last week's 67th Primetime Emmy Awards best-dressed buzz got everyone talking. But the Emmys dust hasn't settled just yet. At the local fashion industry level, we're still talking about American Horror Story (AHS) actress Naomi Grossman wearing a dress by Jun Escario, one of the country's most seasoned designers.
Naomi wore an optical illusion-inspired and body-hugging number from a past collection. And if there's any award given for the biggest red carpet transformation, she could just be a runaway winner.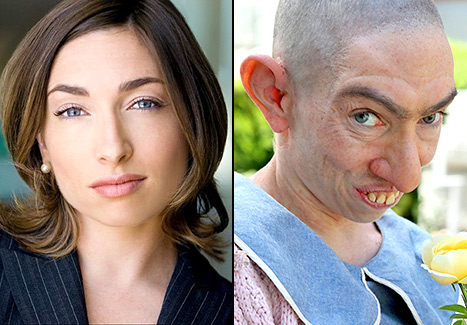 Having played Pepper in seasons one and three of AHS, she was miles away from her shaved head, her Peter Pan collar, and oversized cardigan look in the show. Naomi walked down the red carpet all glammed up, many thanks to this Jun Escario number that flattered her as she walked.
So how did Naomi get to wear Jun Escario? Apparently, he is represented by public relations firm and design studio The Archives & Showroom in Los Angeles. He tells Preen, "[They] help me with my placements for editorial and celebrities. That black and nude gown was just part of a collection I sent to L.A."
On the morning of the awards show, the Cebuano designer got a call from his PR agent confirming that Naomi was in fact wearing his dress for the show.
Instead of getting all excited, Jun jokes, "My first reaction was 'Really?'" And he claims that the dress was "old news" already because the piece is one of his older designs.
Other standout numbers in awards shows by local designers in the past include singer Ellie Goulding in Furne One at the 2103 MTV Video Music Awards, Sofia Vergara's Michael Cinco gown at the 2013 Golden Globes and  Paris Hilton's Albert Andrada number at the 2014 Grammy Awards.
Now, it won't be a surprise if more and more Hollywood personalities start wearing Jun's designs and other fine Filipino designers', as well.
Photo courtesy of Femina