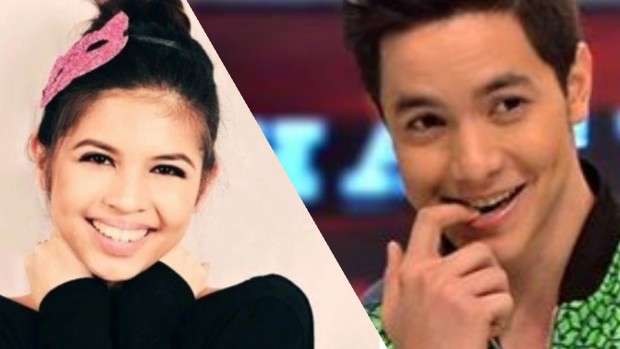 What started as a noontime show novelty has now evolved into a full-on national obsession. With major commercial deals and a rabid following, AlDub, the "Kaylserye" love team that has turned Alden Richards and Maine Mendoza into household names, is now set to receive its first formal award—from the Catholic Church, no less.
At the 4th Catholic Social Media Summit, a special recognition will be given to AlDub stars Alden and Maine along with Wally Bayola, who plays the Lola Nidora in the series. Mon Bandril, a member of the organizing committee of the event, says that the award recognizes AlDub's success in reminding audiences of values like charity, modesty, chivalry, and respect towards elders.
"This is the kind [of show] that we don't see on TV anymore," he also adds. The Catholic Social Media Awards, under the Catholic Bishops Conference of the Philippines (CBCP) Media Office, hands out recognition to various television shows, radio stations, and artists who forward good and Catholic values in the media every year.
The 4th Catholic Social Media Summit will be held on Oct. 10 and 11 at Sta. Rosa, Laguna. Maine Mendoza, who plays YayaDub, and Wally Bayola will be attending the event to receive their respective awards.
Photo courtesy of PetiBStruggles