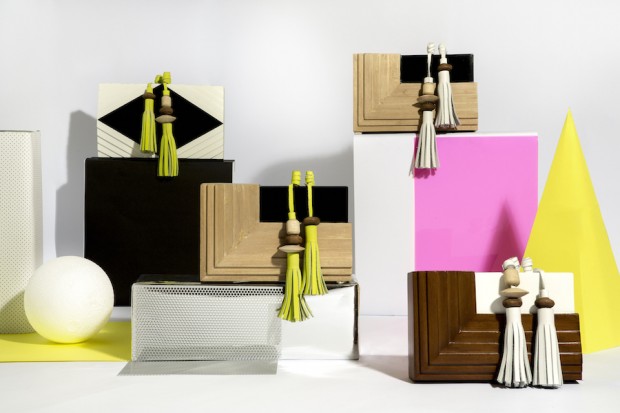 Form, shape, and function. Designer Raisa Tantuico-Vargas of Studio RST has been exploring different mediums with a very inspired point of view. With a background in Architecture from both U.P. and Parsons the New School for Design, Raisa has always been fascinated by the structure of objects, big or small. A brief stint with award-winning furniture designer Kenneth Cobonpue sees the designer imbibing some of his philosophy on form. "Design," she says, "is an ongoing dialog of (my) belief that rather than conspicuous consumption, users should have a real and lasting connection with the object.
Studio RST's debut line, a collection of distinctly geometric leather and wooden bags have the stature and stateliness more becoming to a building or furniture than, say, a ladies' evening bag. This is most probably due to the fact that normal, everyday objects like ceiling moldings and cornices have transformed in her hands. It is formidable both in design and execution, with sharp, modern angles and a bold use of color, while still remaining soft, simple, and fluid with its exceptionally minimalist approach.
Handcrafted and finished locally, they are made both to compliment and make a statement (much like a building in a landscape).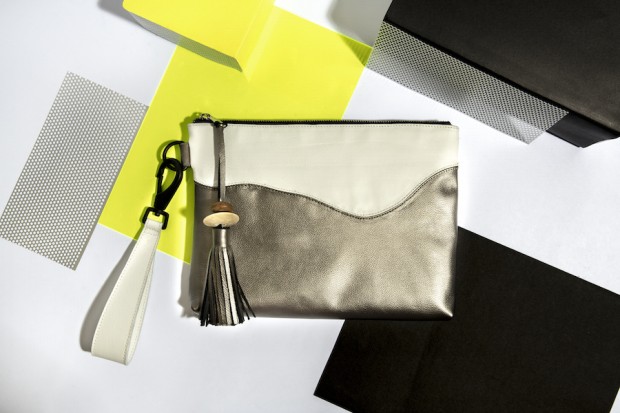 With a background in designing spaces, what made you turn towards making bags?
Design for me crosses various fields, mediums, and disciplines. I chose to do bags because I was geared more towards making objects that could be worn and would make a statement. My bags are borderline objects/ornaments/accessories—an ongoing dialog of what design means to me.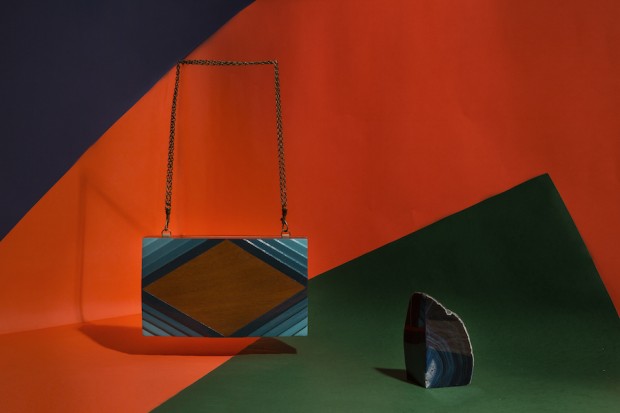 There are a lot of bag designers that cater to a very Filipino point of view. How do you think your product translates the idea of a "Filipino-made" product in a local setting?
I'd like to shy away from the romanticism of making new use of "indigenous" materials or making something new from traditional ways. A lot of designers now are incorporating indigenous materials, and calling it Filipino or "modern Filipino." But to me, it's become different versions of the same thing. I'd like to break away from that and start with a blank slate—not necessarily creating something entirely new and revolutionary, but objects that speak to the user in different ways.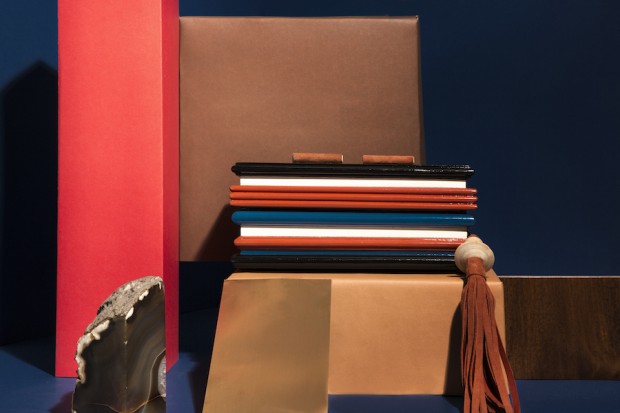 Where do you see Studio RST moving towards in the future?
In the future, I'd like to be a licensed architect, first and foremost! But, in between and after that, I'm really working towards creating a multi-medium design studio that does not only encompass architecture, but one that crosses various disciplines. I like to work with my hands—I like to tinker with tactile materials, but I also like the idea of digital fabrication. I envision a design studio that's a balance between the two.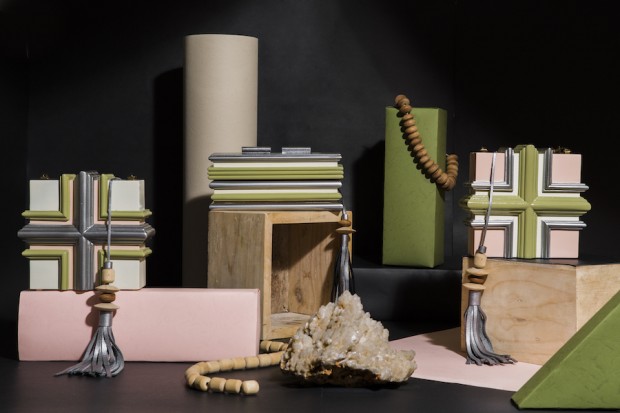 Studio RST will be showing at Manila FAME in SMX Convention Center today until this Sunday, Oct. 18. For more information visit the Manila FAME website. Follow Raisa on Instagram or visit her official website.
Photos by Kimi Juan and Thomas Caja