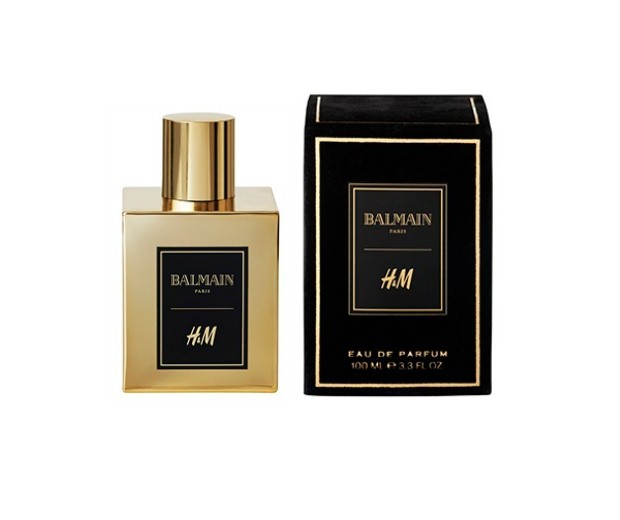 As if we weren't excited enough about H&M x Balmain, the retail gods just had to bestow us with one more gift from the impending collection: a new fragrance to pair with the incredibly embellished Olivier Rousteing-designed pieces.
According to Allure, it will feature "top notes of tonka bean and white jasmine, with a musky cedar-and-sandalwood finish." It will ring in at $39.99 (not bad if it's on your Christmas wish list!), and if you're unsure about how it'll smell, every purchase from the H&M x Balmain collection will come with a free sample vial.
The fragrance will be available on Dec. 3, about a month after the capsule collection hits stores. As far as their collaborations go, this is H&M's first designer eau de parfum, and the first from Balmain since they released Ambre Girls EDP in 2008, not counting the hair perfume they released last year called Silk Perfume.
[
Allure
]
Photos courtesy of Allure