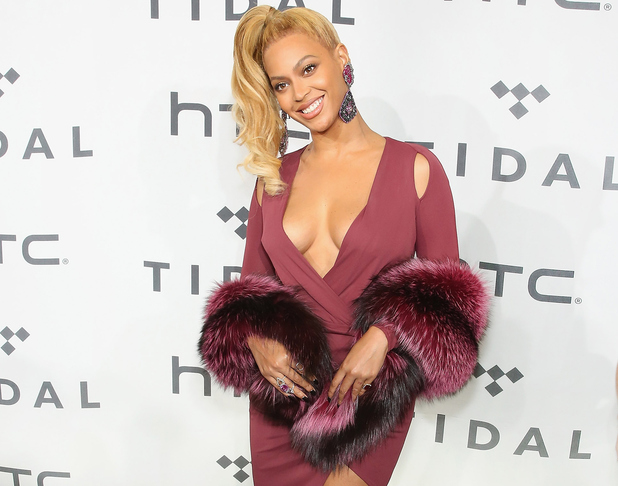 Rarely do we see what's under Beyoncé's veneer of perfection. The self-confessed "control-freak"—who gave her first magazine interview in two years yesterday—is highly selective of what her public does and does not see.
During her appearance at the Tidal X: 1020 Amplified by HTC event last night in New York City, she unwittingly displayed a rare crack in her smooth visage. While on the red carpet, Beyoncé told her personal assistant Sam Greenberg to stop fussing over her dress. Standing in front of a throng of photographers yelling, "Right here, queen!," she mouthed "Stop it" to Sam with a beauty queen grin still plastered to her face.
At the Queen's command, Sam rushed off to the side, head slightly bowed, arms glued to her sides. *snap, snap!*
While the video above has only been circulating on the Internet for a few hours, Beyoncé's camp has yet to address the awkward situation. Though with the way her family neatly side-stepped the "elevator-gate" issue last year (where an elevator video showed her sister Solange kicking and swinging at her husband Jay-Z, while Beyoncé remained motionless at his side), we're probably not going to hear a conclusive statement about this comparably minor incident.
If we do, we can pretty much guess what she's going to say. In a previous interview with Dazed and Confused, she says, "I have high expectations of myself and expect the exact same thing of everyone around me. I've always been that way. I am all or nothing." In other words, she may be tough on her staff, but she's definitely tougher on herself.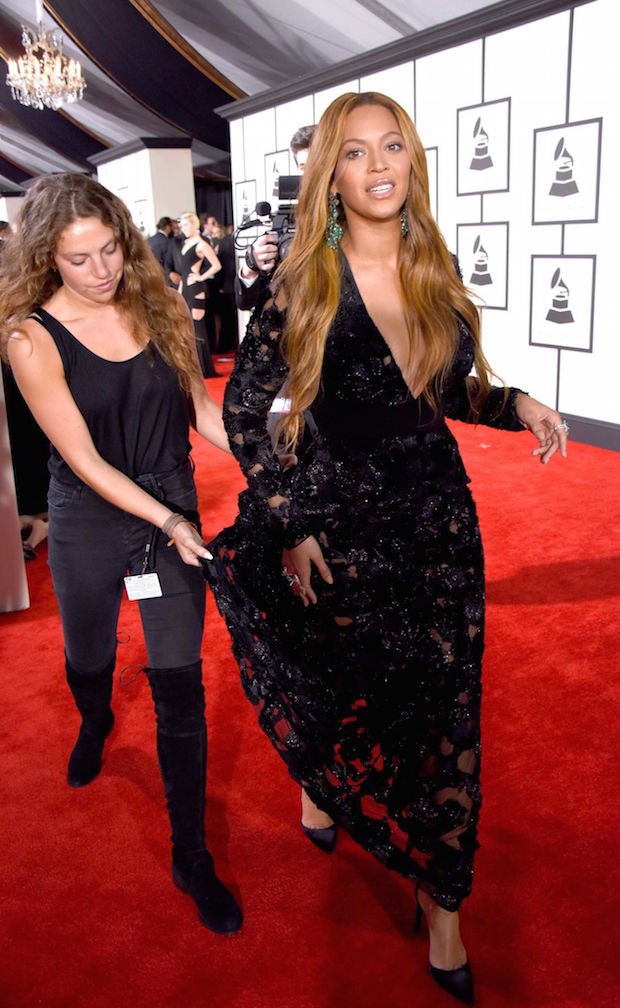 Sam, for her part, appears to be self-aware of her place in the Bey-verse, as seen in an interview she gave Vogue earlier this year: "I think that in this job it is about looking clean and looking cool, and not trying to be much in the spotlight because that isn't why you're there."
[
Time
]
Photos courtesy of Digital Spy and Cosmopolitan