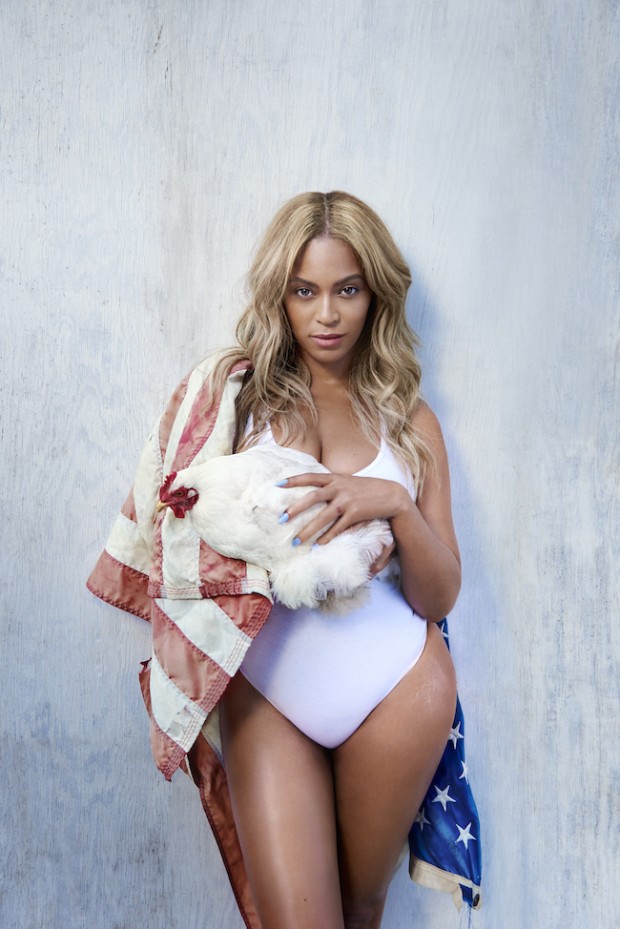 The Queen has finally spoken. After more than two years of keeping her silence, taking full advantage of the fact that she remains more relevant than most pop stars today even as she avoids facing the press, Beyoncé, mother of Blue Ivy, leader of the "Single Ladies," has decided to bestow her public with a rare interview.
And because she and her royal press team believe in democracy, she has chosen free 'zine BEAT Magazine as her mouthpiece. (Just don't expect free music from her, though—her highness is a direct beneficiary of capitalism.)
The topics that she has chosen to speak on include the following:
On success: "I have accomplished nothing without a little taste of fear in my mouth."
How she likes her pizza: "Extra tomato sauce and jalapeños."
Netflix or chill? "Netflix and chill."
What she sings in the shower: "'Holy Ghost' by Kim Burrell"
The last song stuck in her head: "'Jugg' by Fetty Wap"
Which Beyoncé era she'd choose to dress as for Halloween: "Destiny's Child (sic) 'Survivor' era with the army fatigues. Or maybe 'Bootylicious' with the gold tooth and pink tips in my hair."
More precious words have never been spoken.
Her majesty even took the kind liberty of promoting the little known magazine, and even outfitted it with a caption, punctuated by an unprecedented emoji:
To put things in perspective, not even the almighty Anna Wintour was bequeathed with the same privilege, even when she placed Queen Bey on the September cover of US Vogue, the first black female artist ever to do so. Instead, the accompanying cover story was a think piece by Margo Jefferson on the magnitude of her reign.
Previously, the last recorded interview with Beyoncé was on Jan. 10, 2013 to GQ Magazine, shortly after she released the surprise album that sent her subjects into a tizzy. Shortly after that, she released Life Is But a Dream, a documentary about her life, on HBO.
The full interview, along with the complete set of photos shot by photographer Ryan McGinley (!!!) for BEATS, will be released tomorrow. Until then, we wait with bated breath.
[
BEATS
]
Photos courtesy of BEATS