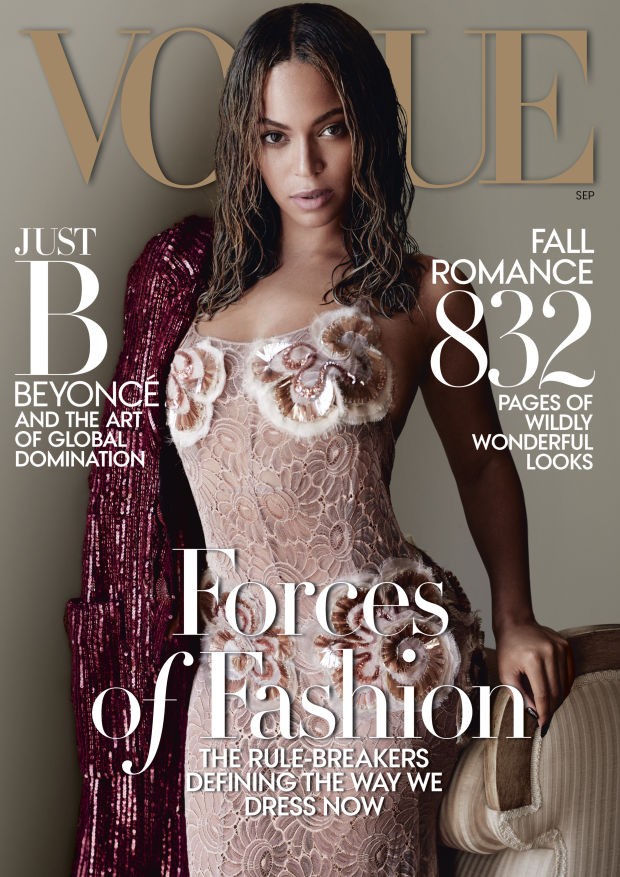 The most powerful celebrities are now gracing the covers of the world's biggest fashion magazines with one obvious statement: Stringy hair might be in!
We are talking about wet tousled hair, almost dripping with water still. When Beyoncé's Vogue US September cover came out, we noticed not only the seemingly Photoshopped background but also her hair which was described as "yeah-I-just-got-back-from-a-dip-in-the-Mediterranean stringy, but yeah-I-haven't-washed-my-hair-in-like-three-weeks stringy."
So are we buying it? Maybe it's excusable on her, 'cause duh, its Queen B. But to mere mortal locks like ours, should we follow suit?
Other September cover stars even before Vogue US' release made the same hair statement. Emma Watson's Vogue UK's cover is the dried-out version of the wet-hair-don't-care look we're eyeing. Meanwhile, Kristen Stewart's tomboy locks on Elle UK is refreshingly sexy. A pixie version? Leave it to Katy Perry's Vogue Japan to show you just how. And maybe it's because she's a model but Daria Werbowy's Porter cover takes the shower cap trophy for Best Wet Look award.
If Beyoncé's cover line, "The rule-breakers defining the way we dress now," isn't any clear indication yet, the start of the fall season might just be about being fabulously anti-fabulous. It's a call for us to toss away our towels and hand dryers after shower. We'll have to see if we'll be crazy in love with this 'do. Thanks for the heads up, Bey!
[
The Atlantic
]
Photo courtesy of Vogue