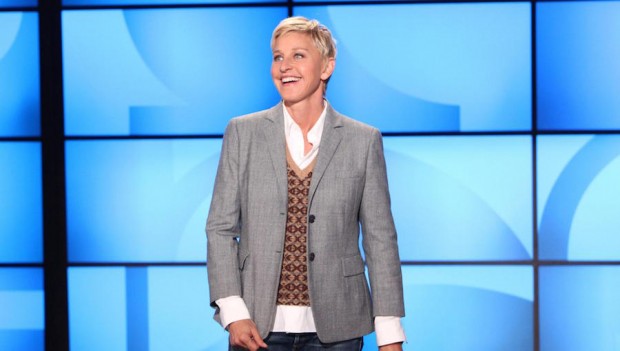 While Gwyneth Palrow was one of the first celebrities to establish her own lifestyle empire and is constantly expanding Goop, there is a chance that she could be overtaken by one of America's most beloved TV personalities: Ellen Degeneres.
When her ED by Ellen Degeneres clothing line launched online last month, the initial collection sold out within 24 hours. Now, her gender-neutral aesthetic will have a pop-up shop at one of the most prestigious department stores in the world: Bergdorf Goodman. Though her main clothing and home accessories line will range from $8 to $365, there will be a high-end capsule collection within her fall and holiday collection that will run from $800 to $3,750.
"The collection reflects Ellen's personal style with more luxe variations of classic silhouettes designed with the Bergdorf Goodman customer in mind," a spokesperson for ED wrote in an emailed statement to Fashionista.
Whenever another celebrity throws her hat into the ring of fashion and lifestyle gurus, we can't say that we're surprised. Those massive fan bases have to translate into substantial sales, and it's the reason why Gwyneth, Jessica Alba, Blake Lively, Reese Witherspoon, Melissa McCarthy, and most recently, Ellen can actually afford to quit their day jobs almost entirely.
However, among this group of extremely popular and influential women, it appears that Ellen may have the most potential to become Martha Stewart-levels of successful—not even Gwyneth can say that anything she has designed has ever sold out within 24 hours. And certainly no one has written a book about whether Ellen Degeneres is wrong about everything.
While Ellen's basic clothing line and home accessories are currently available on her website, her line for Bergdorf's will be available at the store from Sept. 10 to 22, and on Bergdorf's e-commerce site from Sept. 8 to 30.
Photo courtesy of Iowa Public Radio