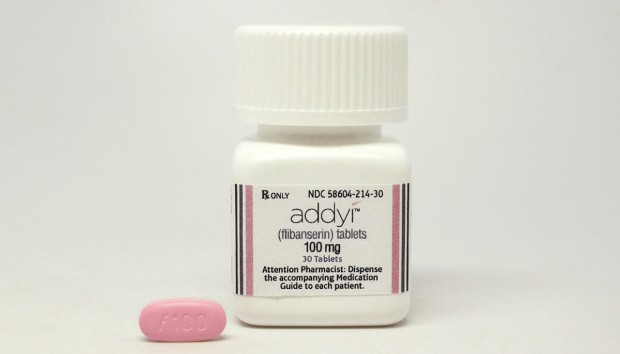 Addyi, the drug that's commonly referred to as the "female Viagra," is now available for prescription to women in the US, following the little pink pill's eventual approval last August by the Food and Drug Administration (FDA). And while Sprout Pharmaceuticals, the makers of Addyi, and women's groups like the National Organization for Women and the Association of Reproductive Health Professionals consider this a win for women's sexual health equity, many medical practitioners have reservations about the drug.
For one, unlike Viagra, Addyi (generic name flibanserin) can't be popped anytime you want to feel randy. Like birth control, it has to be taken every day and "it takes about four weeks to begin to see an effect. Peak effects aren't seen until eight weeks," Dr. Karen E. Adams, clinical professor of OB-GYN and director of the Midlife Women's Clinic at Oregon Health and Science University, tells Forbes.
Not only that, only "one in 10 women is going to benefit from flibanserin, so it's much less effective than Viagra," she adds. Along the way, expect to feel side effects like dizziness, sleepiness, nausea, insomnia, and dry mouth.
Also, if you think you can mix this with a little wine to add a little spice to your sexy time, think again: "In addition to those side effects, the risk of fainting is worse if a woman drinks alcohol," she warns. Women with pre-existing blood pressure conditions are also at risk for fainting episodes.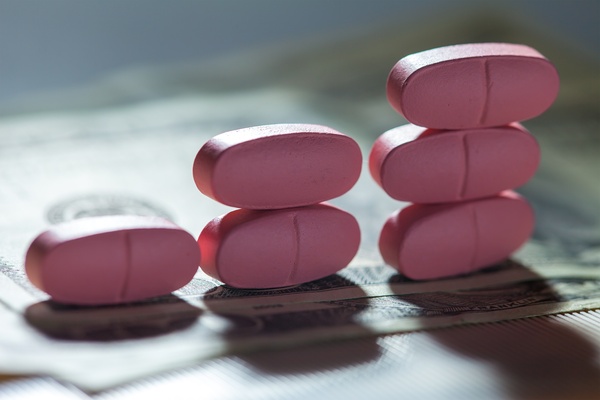 So why is this drug so problematic? It might have something to do with the fact that flibanserin was originally developed as an anti-depressant before the FDA approved it for the treatment of "hypoactive sexual desire disorder." It increases sex drive by altering the brain's chemistry, acting on neurotransmitters such as dopamine, norepinephrine, and serotonin.

According to Cindy Whitehead, co-founder of Sprout Pharmaceuticals, at a press event covered by Refinery29, "We're very content to reduce all things in the bedroom for women to psychology, and all things in the bedroom for men to biology," proposing that sexual arousal for women originates in the brain, rather than their genitals.

While the drug represents a victory for women who previously had zero options in the market to treat sexual dysfunction (by comparison, men have 26—nine of which are approved), it appears the FDA was bullied into giving its approval after being leveled with accusations of gender discrimination, led by Sprout Pharmaceuticals and their Even the Score campaign. Addyi was previously rejected twice by the FDA before overturning their decision.

[The Cut]

Photos courtesy of Business in Vancouver and Forbes