In other news involving real-life royalty, HRH Duchess Catherine Elizabeth Mountbatten-Windsor of Cambridge has some crucial decisions to make regarding her first state banquet in honor of Chinese President Xi Jinping and Madame Peng Liyuan's visit to Buckingham Palace.
Chief among her concerns are which tiara to wear to the momentous occasion. Known for her restrained, yet elegant choices when it comes to her wardrobe, it's likely that she will be choosing something subtle and tasteful, like the Cartier halo tiara that she wore on her wedding day.
On two previous occasions she has also worn the Lotus Flower tiara (also known as the "Papyrus Leaf") loaned to her by Queen Elizabeth.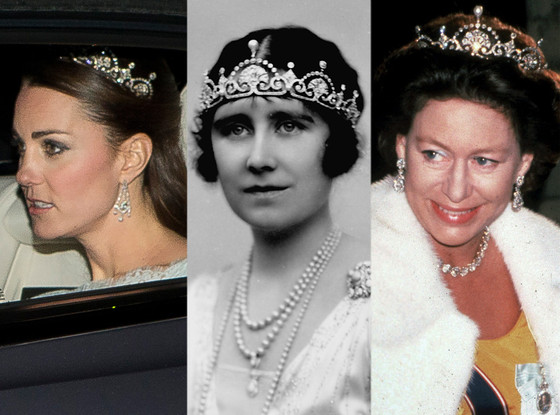 However, should the Duchess choose to shake things up, she could evoke nostalgia by wearing Princess Diana's Spencer tiara, though some contend that since the piece belongs to the Earl Spencer, and so only members of the Spencer family may wear it. Duchess Kate, on the other hand, is a Windsor following her marriage to Duke Charles.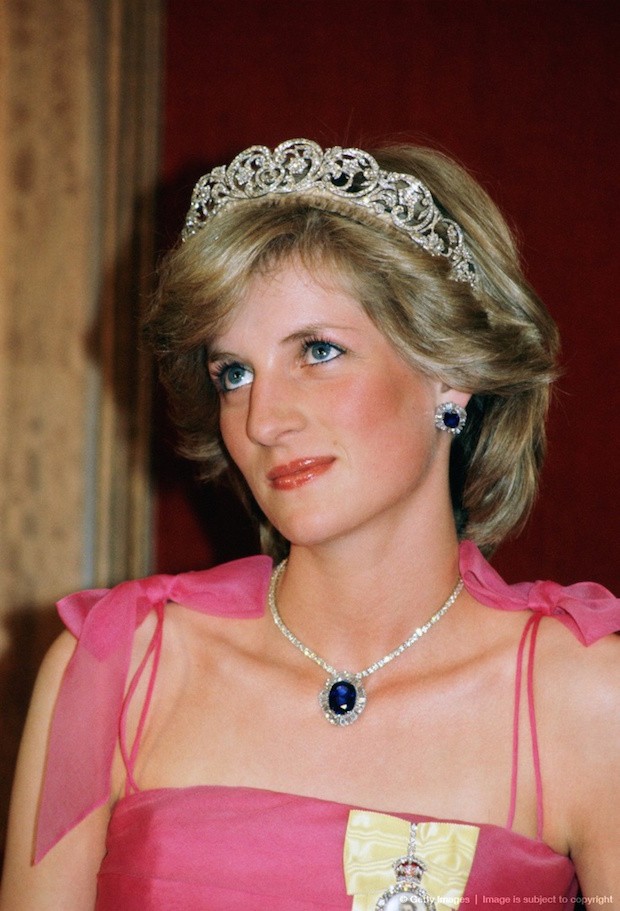 A more feasible option, then, would be to choose the Cambridge Lovers' Knot tiara, which was gifted to Princess Diana by Queen Elizabeth on her wedding day. The tiara was commissioned for the Queen in 1914 by her mother Queen Mary, and it features pearls dangling from diamond settings. It was returned to the palace vaults following Lady Di's passing in 1997.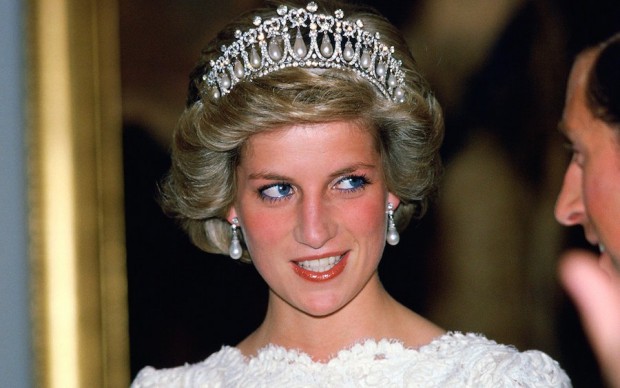 Another tiara more suited to Duchess Kate would be the Strathmore Rose Tiara, which was a present to the Queen Mother from her parents in 1923, though the piece has not been worn in public for years.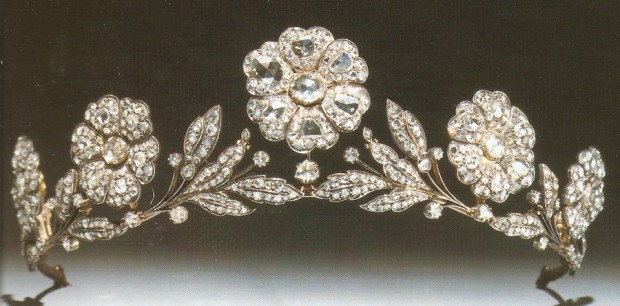 It all depends, really, on which tiara Queen Elizabeth decides to loan her. One thing is for sure: She won't be wearing a tiara made with ivory. President Xi Jinping's state visit will coincide with the pre-recorded broadcast of the Duke of Cambridge's speech on the illegal ivory trade on Chinese state television.
[
British Vogue
]