Raf Simons and Dior was one of fashion's greatest love stories ever told. But just like any epic love story, this one ends in tragedy, too. Raf has decided to abruptly leave his three-and-a-half-year post as creative director for the fashion house.
The romance may have been cut short but it was definitely well-lived. Raf was at the height of his reign: His vision was clear, he turned the couture house around, and everybody was as invested as he was in Dior. It was a success story in fashion, so to speak—one of the few recent ones, actually. But in his quick run, he had already brought out some of fashion's biggest moments.
In an attempt to retell these, here are five of Raf Simons' best moments with Dior.
#1 The Fashion Week shows that bloomed with flowers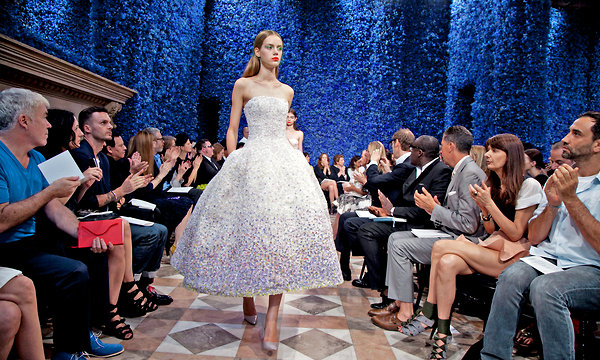 Even right before the clothes debuted on the runway, Raf made sure to give his guests an experience. For his very first assignment as creative director for women's collections, he filled the set of his very first couture show in 2012 with over a million flowers, from floor to ceiling. And for Dior's spring/summer 2016 show—and apparently his last—300,000 delphiniums covered the Louvre.
#2 The vulnerable Raf as seen in 'Dior and I'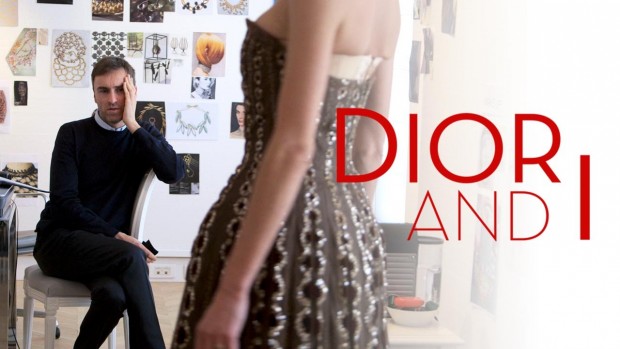 Taking up a fashion house as big as Dior's can be overwhelming even for an accomplished designer like Raf. The documentary Dior and I traces the eight-week design process behind his very first show for the brand. We see a meek and soft-spoken Raf, unsettled by being called "monsieur." At the end, we see the designer crying at the culmination of the couture show.
#3 Jennifer Lawrence's memorable tumble at the Oscars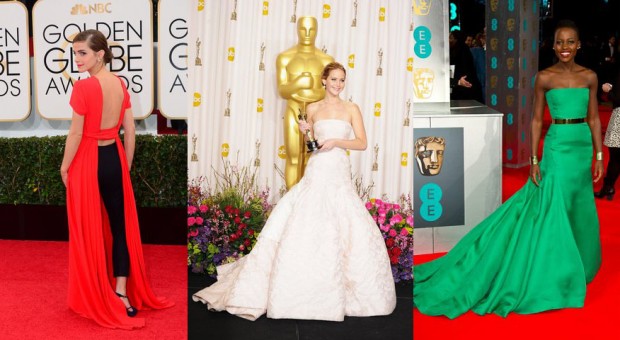 Off the runway, Dior became the choice of the biggest stars at the red carpet. In 2013, we saw a stunning Jennifer Lawrence—who is a face of Dior, too—accept her Best Actress trophy at the Academy Awards in a full-bodied Dior ball gown. The number was the reason for her famous "Oscars tumble."
Jennifer wasn't the only one to get her Dior moment at an awards show. In 2014, Emma Watson wore a sleek red and black dress-over-trousers look at the Golden Globes, while Lupita Nyong'o looked captivating in a green number for the British Academy of Film and Television Arts a month after.
#4 He took Dior all around the globe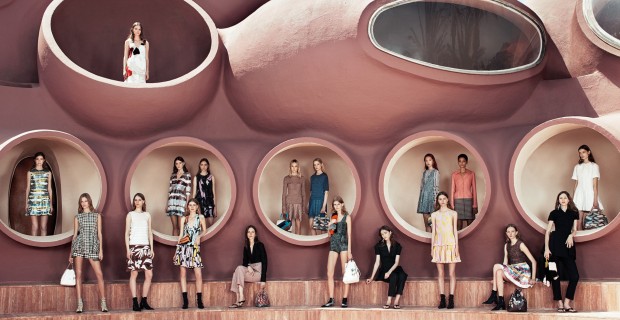 Raf saw a world outside Paris for its transitional collections. Editors, bloggers, and celebrities were jet-setting to Tokyo for the house's pre-fall 2015 show, tracing back Christian Dior's and his earlier design inspiration. For cruise 2015, Dior flew to Brooklyn's Duggal Greenhouse at the Navy Yard, tapping the US clientele. But what may be one of the most memorable shows ever staged at Dior was the cruise 2016 collection at the futuristic Palais Bulles.
#5 No one will ever forget the fashion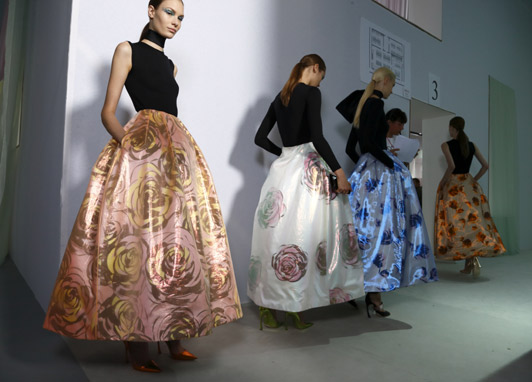 The biggest contribution of this designer-house collaboration was, of course, the fashion. "The way people look at Christian Dior, they still feel very strongly connected to the original Christian Dior," Raf told The Business of Fashion in May. "'What would he have done? Where would he have evolved to?'" he says were his watchwords when reinventing the fashion house. He didn't go too literal . Out came Dior's new "bar jacket," modern cinched waist ball gowns (his new "New Look"),experimental accessories, and yes, even beaded sneakers. Indeed, his short tenure was enough to bring out a few of the fashion house's best collections to date. Imagine if Raf had more time.