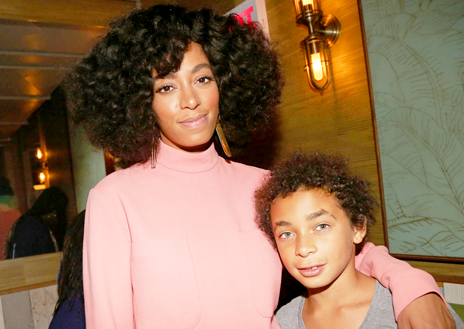 When a commenter called Solange's son "ugly" when the singer posted a photo of her son Julez's costume last Halloween on Instagram, it was clear that whoever it was was trying to get a reaction from her.
https://instagram.com/p/9e0lTqwoox/
The 11-year-old Julez, Solange's son with ex-husband Daniel Smith, is seen wearing a red tracksuit with gold earphones in the photo. Instagram user @alexandriaaaf was quick to comment saying, "So cute but at the same time he ugly."
Imagine the look on Solange's face. But this time around, the 29-year-old musician took the higher road and posted a calm response, instead.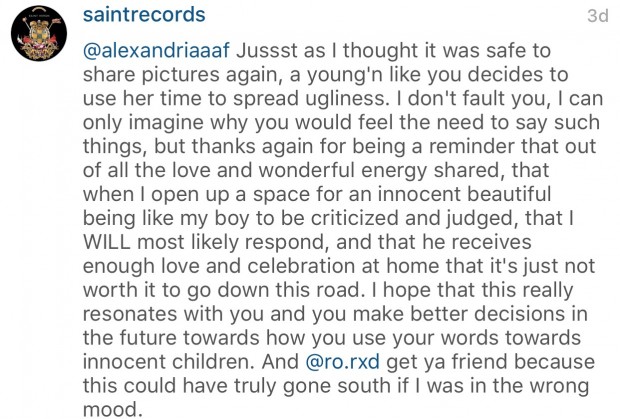 Not the burn that @alexandriaaaf rightfully had coming to her, but we guess Solange's response encouraged her to pick on someone her own size. And the incident definitely hasn't stopped Beyoncé's little sis from continuing to post lovely photos and videos of her only son.
[
US Magazine
]
Photo courtesy of US Magazine