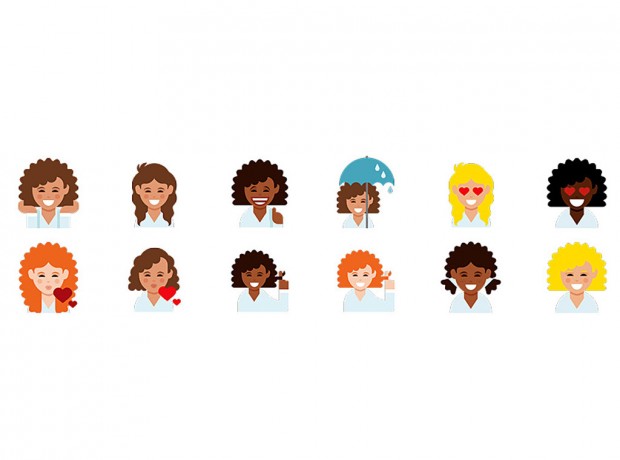 Yes, guys: Even the virtual world needs some diversity. Dove (yes, your shampoo brand) knows, and drops a life-changing innovation: free curly-haired emojis! Cue the frenzied texting you'll be doing in the next few weeks.
The keyboard will include 27 curly hair designs—choose your afro—that also come with a range of varying skin tones and hair colors.
After having different complexions on these miniature characters—and finally getting our tacos, unicorns, and middle fingers on the side—Dove recognized that particular quirk deserved its own set. While it based its products off a strictly American study, the fact remains that every country, even ours, has a sizable lot of curly-haired people that needs representing. 
"Emojis are a language of pictures, so when people use that language, they want a symbol that offers them the choice of their individual image, style, or personality," says Sali Tagliamonte, Dove Language Expert and Professor of Linguistics at University of Toronto. "The diversity of emojis [needs] to reflect the diversity of our population today."
Right on. Now go forth and download these free goodies at the App Store and Google Play. Flaunt that bouncy mane, mate!