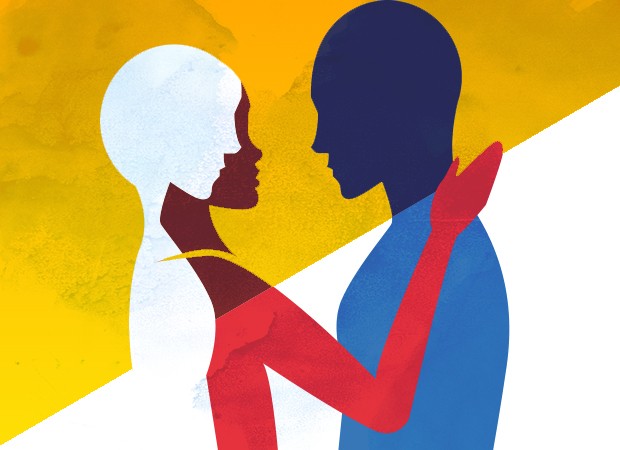 Welcome to Ask Poppy! I'm Poppy, your go-to girl for all of life's woes. And when I say ALL, I MEAN IT. I'm not an expert on anything except maybe for being me, which makes me totally qualified to do this.
Dear Poppy,
I'm currently in a very stable relationship. We love each other, we spend time together, and we're faithful. I just have one problem: We're not having the best sex. When we're in bed, I think of other men to make up for it. They might be this attractive guy I saw on the train or met at an event, or some friend I found cute lately. Is this a healthy habit, or is it something I should be worried about? Does this say anything about how I feel towards my boyfriend? I've heard plenty of times that sex matters in a relationship, but really, I don't know how much. If it really does, I'm scared to admit that maybe I don't love him enough. I hope that's not the case.
 —Secret Sally
To: Secret Sally (That Girl),
These days I try not to consume carbs. I keep telling myself that I'm not in college anymore so my metabolism fucks me up constantly. But then there are days when I find myself craving for a two-piece Chickenjoy, and usually I would give in so hard to those cravings and feel all regretful and shitty after because then I'd have to haul my fat ass to the gym and sweat all the MSG away.
Not eating carbs is boring and it makes me all sad, but then I have the diabetes genes and I don't want to end up like my mother (or Gary V.). I get to break the monotony of the triple G (galunggong and gulay) by treating myself to Jollibee. For me, that two-piece Chickenjoy is a death wish, but I need it for my well-being. I need to function like a human being. Give me love. Give me Jollibee.
I was eating cake while reading your letter—yet another thing that isn't exactly great for a future diabetic—and it was Banapple's seasonal cake. This cake is motherfucking dense and it had chocolate spiders with ruby red eyes, hints of peanut butter, and probably three kilos of sugar. Fuck Splenda. I need to function like a human being. Give me, please. Give me Banapple.
Wanting something that you know you can't have does leave you with an insane feeling. It's good to be questioning whether it's healthy to lust for other men because it just proves how committed you are to the person who owns the mediocre cock that you sit on maybe once or twice a week (depending on your respective schedules). It's totally fine to fantasize about other men while you're doing the deed. He doesn't know that. Keep it in you and let your imagination run wild.I've done worse things than just fantasize about other men while I was in a relationship. I've faked orgasms, excused myself while he was inside me to watch porn in the bathroom, and called up my ex's voice-mail just to hear his sexy, manly voice again; but yeah, I never cheated. Imaginary penises going in and out of you is healthy, but when we're talking about actual disco sticks here, gurl, no.
Not having the best sex is not enough reason to cheat. Just break up with the poor guy and tell him he moves like Jagger drunk on Jägerbombs. Being a bad person is not worth it when you're just having bad sex.
If you really, truly, deeply love a person (as in Star Cinema-level of love), you'll adult the fuck up and work on your problems. Not victim-blaming here, but maybe you're not doing enough to make it exciting. Talk like a filthy animal; buy a double-headed dildo and ask him to recreate Jennifer Connelly's star-making turn in Requiem for a Dream; invite a trusted friend over and form a ménage à trois. There are hundreds of ways to flip your situation, and they're all fully illustrated and colored in the 1972-bestselling book The Joy of Sex.
Is sex important in a relationship? Yeah, sure. But then to me, there are about a hundred other important things that make up the entirety of my relationship. It's not just the sex, it's waking up next to someone and feeling warmth emanating from his skin. It's not just his dick, it's him making me laugh whenever I watch him struggle while opening a can of tuna ("Anne Curtis made this look so easy on TV," he'd mumble). It's one million other things that the universe packed tightly and stacked up just for you.
Do what you have to do if you think he's worth it. If not, you can always turn your fantasy into a reality. Or you know, you can use your hands. That's why God gave you two.
Now let me eat my Chickenjoy.
Yours truly,
Poppy
Got a question for Poppy? From love and relationships to weird questions you dare not ask even your psychologist, Poppy is ready to answer them all. Send in your questions to [email protected] or post your question over Twitter or Instagram with the hashtag #AskPoppy, and you just might get the answer you are looking for.
Art by Martin Diegor