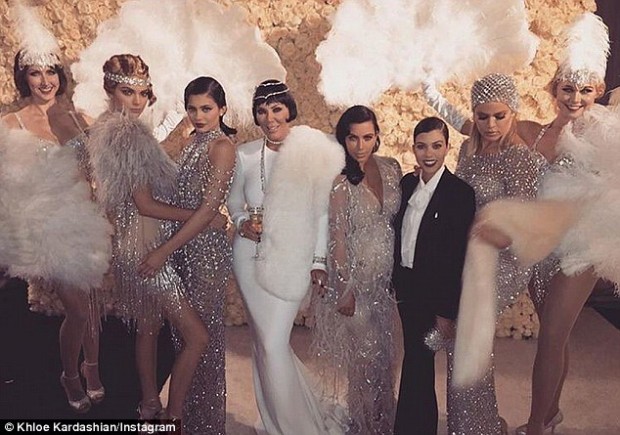 The Kardashians don't do simple. Of course, where else would they get those genes but from the woman who started it all: their mom Kris Jenner. So when all six children got together to throw their mother a birthday party, don't expect it to be like any other.
Kris, who just turned 60, hosted a Great Gatsby-themed party at The Lot in West Hollywood. The price tag? $2M ! This lavish party had A-list guests, an over-the-top setup, and a rare chance to see Kris' famous daughters sing altogether.
From the gold chocolate cake and oversized floral displays to her grand entrance in a yellow vintage Rolls Royce, clearly, the budget wasn't an issue.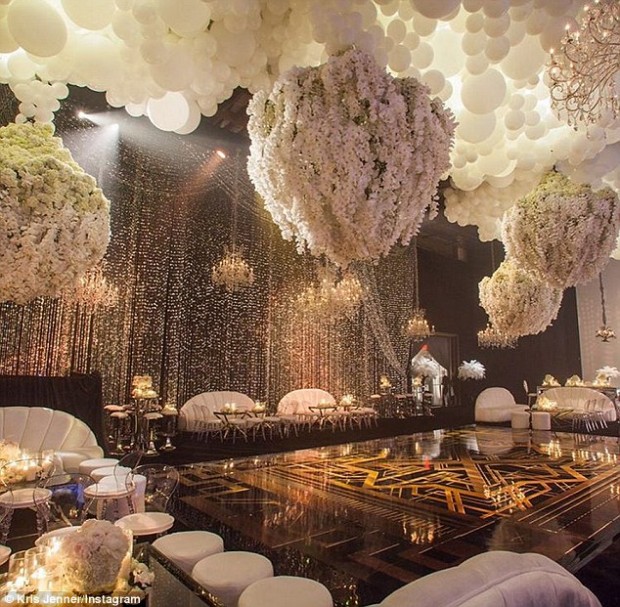 The celebrant arrived in a body-hugging white dress with a glittering headpiece and a fur shawl draped over one shoulder, evoking the flapper era. The star-studded guests, who were all dressed to nines, came prepared, as well. Will Smith and wife Jada came like the power couple that they are. Others like singer John Legend and Chrissy Teigen, host Ryan Seacrest, fashion designers and close friends Riccardo Tisci and Olivier Rousteing, and boyfriend Corey Gamble also joined the party.
https://youtu.be/e8QyVPUBSHc
The traditional birthday song was rendered by no other than son-in-law Kanye West, who took the stage with its lively rendition.
But it seemed like Kanye wasn't the only one in charge of singing. All five sisters—yes, Kylie, Kendall, Kim, Kourtney, and Khloé—who wore similar silver, sparkly-themed clothes for the occasion took the stage to announce a surprise: a remake of Kris' 30th birthday video montage. In the 1985 video "I Love My Friends," a spinoff of the Randy Newman song "I Love LA," she is seen singing to the track and driving around LA, pointing out things she loves about the place like Valentino and The Cheesecake Factory.
As a tribute 30 years after, the five girls did a high-definition version of the music video with them taking the microphone this time. In the remake they wrote and produced, it has an updated list of what Kris loves about LA like Balmain and The Beverly Hills Hotel. Cameos were even more star-studded than her actual birthday: Cindy Crawford, Justin Bieber, Katy Perry, and Oprah. While noticeably absent on the actual birthday night, ex-spouse Caitlyn Jenner ended the video with her in a bathtub saying, "She loves you!"
Two things we took away from this grand birthday bash: Kris Jenner knows how to throw a great party, and the Kardashians aren't gifted singers after all.
[
The Daily Mail
]
Photos courtesy of The Daily Mail