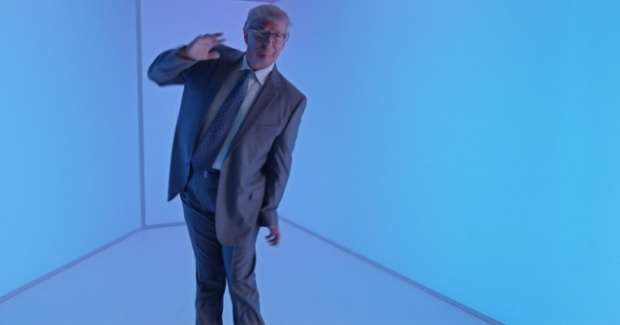 As if learning nothing from all the memes the Internet did to Drake for his song "Hotline Bling," Donald Trump just had to take a shot at it himself. In the most recent episode of Saturday Night Live, the Republican presidential candidate took it upon himself to dance and, yes, to even rap a bit to the song, dressed up as a trusty tax guy.
Donald's appearance in the show, which elapsed 12 minutes in total, included a monologue unfunny enough in itself and him fumbling through his words to add more to that. After a series of forgettable sketches, the only redeeming gag was when he danced to "Hotline Bling" alongside dads and physics teachers. Donald rapped, "You used to call me on the cellphone," hinting to the tax guy reference and probably dancing even worse than Drake. (And definitely not as well as Mr. Bean.)
 Overall, though the show fell flat with Donald as the host, the episode was still a commercial success as the highest-rated episode since 2012, beating the previous titleholder, the 41st season premiere with Miley Cyrus as a host with a guest appearance by Hillary Clinton.
Still, despite the critical backlash of his second SNL stint, the Donald was confident enough to brag, "I get the best ratings." At least he got that part right.
[
The New York Times
]
Photo courtesy of YouTube