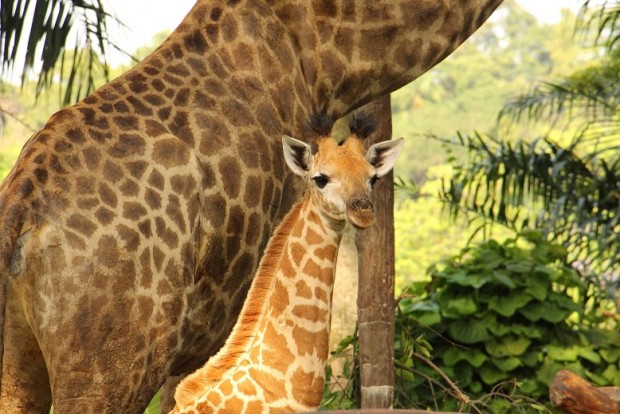 The Singapore Zoo welcomes a bouncing baby giraffe to its brood. It has been 28 years since a baby giraffe has set foot on the establishment so this one's huge—quite literally! Now standing at 2.3 meters, the calf came just in time for the zoo's 50th anniversary celebration.
The unnamed calf is the very first offspring of mom Roni and dad Growie, hailing from Israel and the Netherlands, respectively. Right after the birth, the calf had some alone time with mom for some much-needed mom-and-kid bonding, and of course to ensure proper nursing.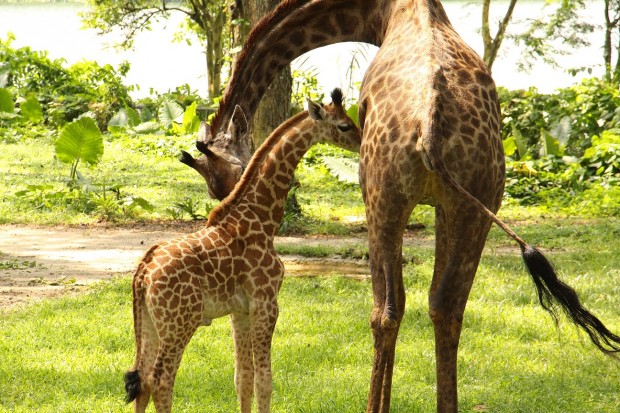 Just like any home welcoming a new baby, Singapore Zoo baby-proofed the space so the calf can explore freely and safely after reuniting with dad Growie and other giraffes at the Wild Africa zone.
This newest addition isn't news just because, obviously, the calf is super cute! But the cause is much bigger. "Animal babies are always a cause for celebration as they are a good indication that the animals under our care feel comfortable and secure enough to breed in the environment that we've created for them. We hope the calf will tug at visitors' heartstrings and inspire them to find out more about giraffes, and other animals that thrive in the same environment as these majestic creatures," said Dr. Cheng Wen-Haur, the Chief Life Sciences Officer of Wildlife Reserves Singapore.
Though giraffes are listed as the least concern in International Union for the Conservation of Nature's Red List of Threatened Species, this doesn't make them less prone to the effects of habitat destruction and fragmentation, which are huge threats to their population.
Now, the calf can be seen running around the space and nibbling on leaves and vegetables. Plans on running a naming contest for the baby giraffe are now in the works in the coming months.
[
Singapore Zoo
]
Photo courtesy of Singapore Zoo