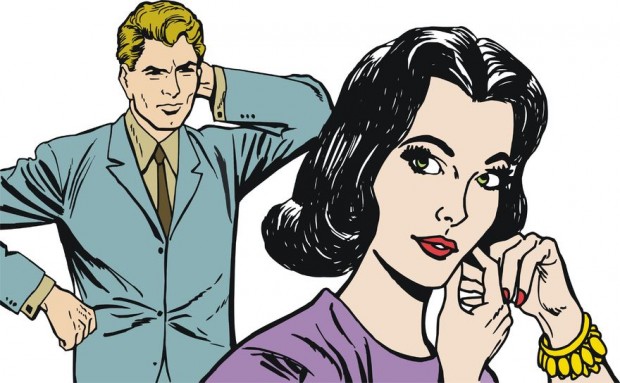 Every week, Preen tackles motherhood sans the rose-tinted glasses. Our columnists L. Juliano, Marla Darwin, and Rosanna Unson tell their personal experiences like it is—at times frustrating, oftentimes confusing, but always enlightening. 
It was almost dawn and I had barely slept. My daughter's dead weight bore down as she slept on top of me. It felt like boulders compressing my lungs, adding unnecessary stress I didn't need at the moment.
My husband and I had a terrible fight. He stormed out, and it's all because of piled up dirty dishes in the sink. What has become of us?
The dirty sink was the last straw in a string of unfortunate events. October wasn't our month: Financial difficulties, family problems, and employees we had to let go all added to a brewing storm we tried to keep out of our "safe zone." It's the zone we nurture in front of our little girl where we smile and hug and say everything will be alright despite the compressed emotions boiling up inside. But something had to give. The façade shattered as easily as those dirty ceramic plates when they came crashing down.
Not this time 
Hours passed and I was constantly looking out the window, wondering if he'd pull into the driveway any minute. But the days went by—three days to be exact. I'm a creature of habit, and the unknown kept my anxiety at a steady peak. I felt it in my hands, like ants incessantly marching into my nails. The last time we had a fight this bad was years and years ago. But I couldn't break down this time.
My only concern was to protect my daughter, to keep her from the repercussions of the ordeal. If before I would let the melancholy consume me, maternal instincts now drive me to be two steps ahead. I went as far as planning to move out if things continued to go awry.
My husband and I were never this silent to each other. We approached every problem head on, and this was the first when we both chose not to reach out—days at that.
Despite the unease, it was a break we needed. Anger morphed into regret and then into reflection. This was the exact situation I warned him about when we decided to have a child. I knew it will keel our lives over. I just didn't expect it would change my feelings for my husband radically.
Good mom, bad wife 
We agreed that he would handle the business, and I would take care of the house. But every small detail we both missed from our own duties and the other's responsibilities heaped into bottled-up resentment. The expectations exist subconsciously.
I slowly detached from being his wife to immersing myself completely into motherhood. Me, the one who didn't want to have a child. The one who was head over heels for a man I married at 20 years old after only months of knowing him. The one who remained in love for years. And I was the one who expected him to turn into this perfect father figure, to be as nitty-gritty and obsessed as I am over our daughter.
It's exactly what every marriage and parental book says to guard yourself from, and I fell right into the trap just because I didn't pay enough attention. Don't forget about each other. Don't set your partner aside. Find ways to keep the love alive. No wonder these are all reiterated: It's because we need reminding. The flurry that came with having a child made me forget.
It's more than just relying on a feeling. I thought the foundation we'd built for years was enough. I now understand that it's a conscious reminder of whether I feel like being a wife or not. And this time, it's not just for the sake of our marriage, anymore. It's for our baby, too.
Late into day three, I heard his footsteps come up the stairs. I had no idea what to expect. He came into the room and wrapped his arms around me and our little bub. I looked at him and just said, "I understand." And in the silence that followed, in the warmth of our embrace, in the huge and blissful smile of our little bub, we understood what was at stake and what we needed to do.