With 2015 nearing its curtain call and a new year just lurking around in the corner, your old planners will soon finish their one-year sentence and officially retire. So whether you're replacing a dated one, or just excited to turn a new leaf—literally and figuratively—we've scoured around for these lifesavers to help you carry out your master plans this coming 2016. Usher in those new mantras and responsibilities without the risk of running around like a headless chicken.
For the Fashion Girls: Sunnies Agenda 2016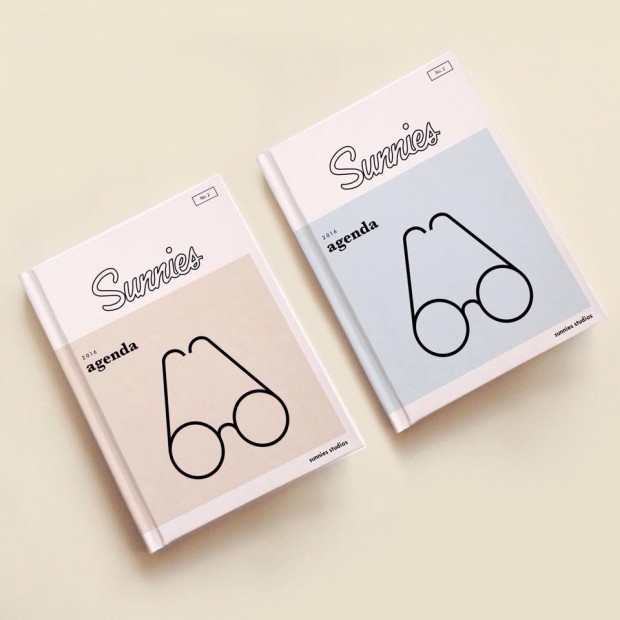 Reminiscent of youth and bursts of old-school nostalgia, The Sunnies Agenda 2016 is actually a good way to make a fresh start. The planner combines artistic illustrations with monthly and weekly calendars, along with trademark Sunnies stickers for creative old souls. And oh, did we mention that the hardbound covers come in cute powder blue and peach blush matte finishes, too?
Sunnies Studios. Available at select Sunnies stations for P499 with a purchase of any Sunnies pair. For more information, visit their Facebook page.

For the Chic Girl Boss: Kate Spade 2016 Planners
Rake your way up to becoming the next #GirlBoss with these stylish and classy—not to mention handy—personal assistants. Kate Spade's vibrant planners will help execute the tasks of the energetic and sophisticated working woman during a crazy day's blur of walking in killer heels, meeting deadlines, and entertaining clients. Choose from different covers—metallic gold polkas, classic stripes, gold foil quote accents, playful prints—all integrated with monthly and weekly spreads, notes, celebration sections, and laminated dividers.
Kate Spade. Available at National Bookstore branches for P3,159 (12-month agenda), P2,399 (17-month large agenda), P1,999 (17-month medium agenda), or online at Kate Spade's official website.
For the Artistic Types: Ban.do Planners 2016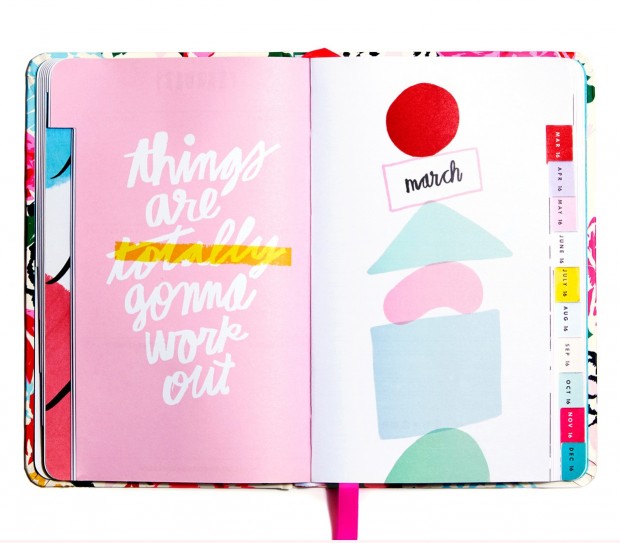 Deadliest deadlines will never look as daunting ever again. Ban.do probably has some of the most whimsical-looking planners for creatives-at-heart. Primarily attracting artists who have a soft spot for colors and chaos, these planners will help you organize far-fetched ideas and maybe take note of freelance opportunities on the side. Procrastinate no more—these quirky notebooks are loaded with the most charming stickers, too.
Ban.do. Available at National Bookstore for P2,399 (17-month large agenda; 8 x 10 in.)and P1,599 (17-month classic agenda; 5.5 x 8.5 in.). To purchase online, visit Ban.do's official website.
For Filipino Pop Culture Junkies: Moonleaf 2016 Planner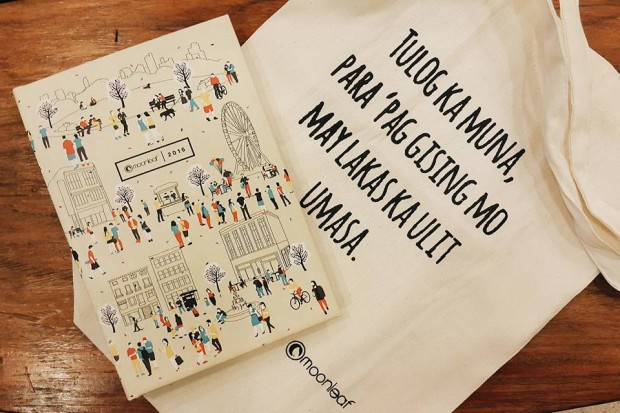 If there's one planner that just oozes with that modern Pinoy good vibes, it's definitely Moonleaf's. So if you're that kind of person who constantly quotes famous local movie lines as part of her vocabulary, and certainly enjoys being connected to the Filipino culture, Moonleaf's 2016 Planner will give you the feels.
Moonleaf Tea Shop. Available for P350 from Moonleaf Tea Shops nationwide. For more information, visit their Facebook page.

For the Philanthropists: Coffee Bean & Tea Leaf's 2016 Giving Journal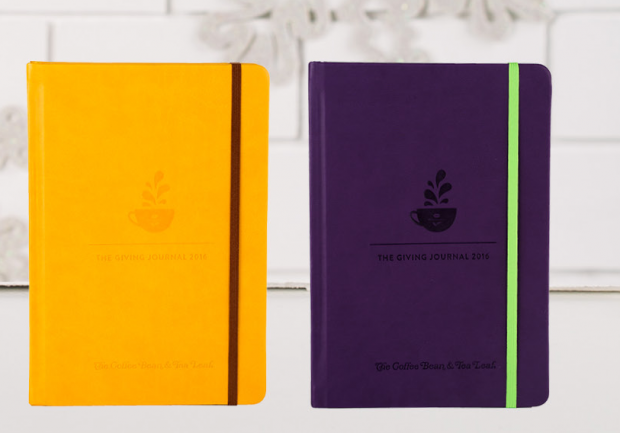 For those with a strong inclination towards purposeful social change, why not map out your freshly-brewed life goals with CBTL's 2016 Giving Journal? The designs are intended to spark meaning, happiness, and fulfillment even in the simplest things in life. In partnership with Real LIFE Foundation, every claimed journal can send deserving scholars to universities and help them pursue their dreams. These journals come in four colors: orange, purple, yellow, blue, and brown.
Coffee Bean & Tea Leaf. Available in CBTL branches nationwide (free when you complete 12 stamps). Promo period is from now to Jan. 10, 2016 only. Read the complete list of mechanics at Brew Your Best Year by Coffee Bean & Tea Leaf's official website.
For the Coffee Junkies: Starbucks x Moleskine 2016 Planner
Aside from the staple caffeine fix that helps jumpstart a busy day, coffee junkies now have an even more valuable reason to justify getting love-drunk with their favorite coffee drink! This year, for every redeemed 2016 planner, Starbucks will donate to the advocacies of Philippine Educational Theater Association (PETA) and Teach For The Philippines (TFP). This limited edition 2016 planner—in collaboration with Italian notebook brand Moleskine—contains monthly and daily dividers with quotations from different Starbucks ambassadors and supporters, plus 10 more promo coupons to enjoy for the entire year.
Starbucks. Regular-sized (176 pages/green and white) and Pocket-sized (400 pages/>red and black) available in Starbucks branches nationwide (free when you complete 18 stickers). Promo period is from now until Jan. 7, 2016 only. Read the complete list of mechanics along with other Christmas promos at Starbucks' official website