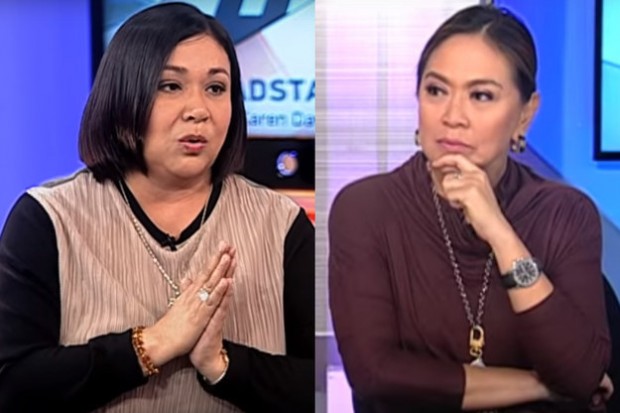 It's been days since senatorial candidate Alma Moreno blew up the Internet with her coy, indirect answers during a TV interview. But clearly, we haven't moved on.
Move over, AlDub, #AlDav—the new code for the actress' disastrous interview with host Karen Davila on Headstart—is still making rounds, this time with Karen getting her fill of the netizen hate.
Karen stood her ground, explaining that she tried her best to get Alma to answer in a way most favorable to her. "You saw me naman kung paano ko inalalayan si Alma. Hindi ko na ipinagpilitan pa ang mga gusto ko pang itanong. I didn't have intentions na ilagay siya sa ala-nganin, ganoon lang talaga tumatakbo ang interbyuhan namin sa Headstart.
(You saw how I helped Alma. I didn't force my other questions onto her. I didn't have intentions to put her in such a position—that's really just the way our interviews on Headstart go.)"
Some of the comments nitpicked Karen's manner of interviewing. "Karen Davila started to get rude at [around 10 minutes into the interview,]" a netizen noticed in the video.
"Karen was speaking to Alma in English, which in my opinion was way, way off. Alma knows her level of proficiency (or the lack thereof) in the use of the language," another pointed out. "And Karen just ignored this fact, which led some to believe she [humiliated] Alma on TV in mind. Otherwise, she should have at least toned it down to make it easier for Alma to respond."
Touché, netizens. But an interviewer can only do so much. It takes two to tango—good questions may or may not merit good answers. The least the interviewee can do is be direct, and the least a running political candidate can do is be well-versed in her intentions for this country.
Dear Alma, did anybody tell you that you were guesting in a morning news show, and not The Buzz?
[
Bandera
]
Photo courtesy of Buzzfeed