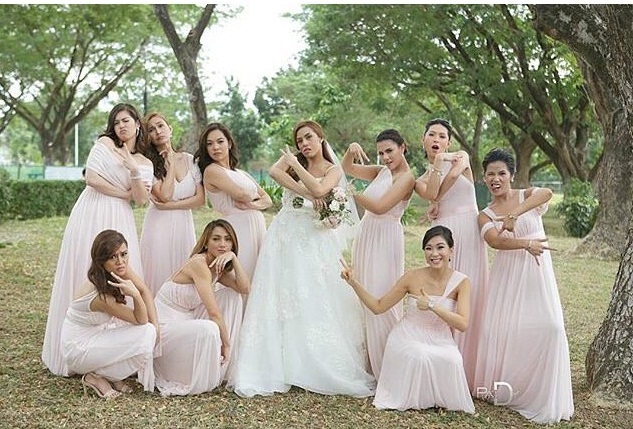 Alright, let's not pretend. One of the biggest headlines over the weekend was Nikki Gil's wedding to BJ Albert, her boyfriend for two years after her controversial split from one-time French pop star (remember "Bright Lights"?), Billy Crawford.
https://www.youtube.com/watch?v=oFPTn6mZK9c
So Nikki, if she were ever the vengeful type, can now officially say she won the breakup game. Amid Billy's ugly confessions about infidelity two years ago and very public new relationship with a certain girl with killer abs, Nikki kept her composure and stayed true to her promise that she's waiting for the right guy.  Nikki even took a break from showbiz to concentrate on her wedding plans, because we all know she's not all about that fanfare.
The wedding was held at the Sta. Elena Golf Country Club in Sta. Rosa, Laguna. In attendance were Nikki's close friends in the industry including Luis Manzano, and fellow married couples Isabel Oli and John Prats, and Iya Villania and Drew Arellano. Principal sponsors included Jose Mari Chan and Gary Valenciano.
Everything was photo-perfect, from celebrity photographer Pat Dy's snapshots  to the fine lace on the bridal dress designed by Celine Bautista. They even got a cute hashtag for all the relevant social media posts: #KnottingGil.
So what did we learn here? If you get left behind by your cheating lover, it might just raise your chances of having that storybook ending you've always wanted.