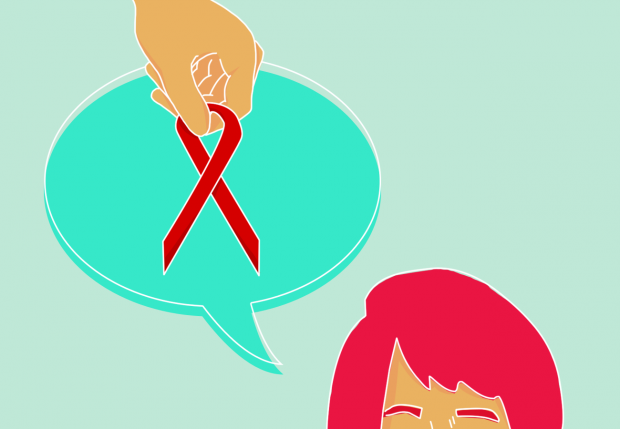 Dec. 1 is World AIDS day, a day of recognition and support for those living with HIV/AIDS. The awesome news is that huge strides have been taken to improve the quality of life of those living with HIV. The not so awesome news? The Philippines has the fastest growing HIV rates on the planet.
A UNAIDS report says that 19 million out of the 35 million people living with HIV are not aware of it. Part and parcel of why people don't readily get tested, apart from fearing the results, is the stigma attached to people who prove to be HIV-positive. "It's a really life-changing event when you find out that you're positive," says Janlee Dungca, an advocate at LoveYourself, a community of volunteers propagating progressive ideas towards awareness about HIV/AIDS. But what a lot don't know is that "it's possible to live with HIV especially now that the medications are so advanced," she adds.
If you personally understand the risks related to HIV and AIDS, then you understand how important it is not just for you to get tested, but to make sure your friends get tested as well. The key here is awareness. Anyone sexually active should be getting comprehensive tests every six months. From your BFF, straight, gay, or whatever, to your Pole Cats partner, here are a few tips on how to broach the subject with anyone.
Educate Yourself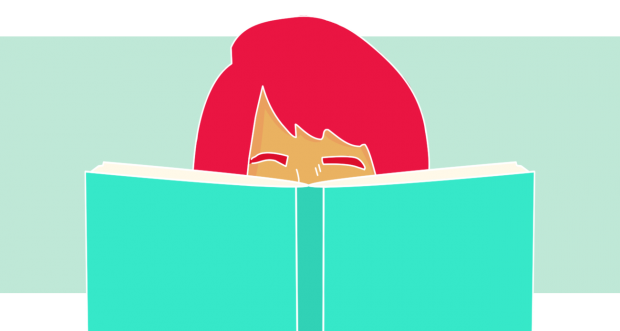 Let's talk facts. Anyone can get infected if exposed to infected blood, semen, or vaginal fluid. The groups recognized as most at risk in the Philippines are MSMs (men who have sex with men), sex workers, intravenous drug users, and OFWs and their spouses. If that list makes you glaze over with apathy, consider this: HIV rates in the Philippines are growing fastest in the age range of 20 to 29. Heterosexual sex hardly makes one immune to it. HIV does not discriminate. Sex without a condom is risky behavior.
Today, living with HIV isn't a death sentence. Early detection and treatment allows for minimization of impact. ART (Anti-Retroviral Therapy) is offered for free by the government.
Okay, so now you're educated with the basics, it's time to inform those around you. Stress the benefits of knowing! While HIV compromises the immune system of its carrier, it doesn't have to progress to full-blown AIDS.
Let's talk about sex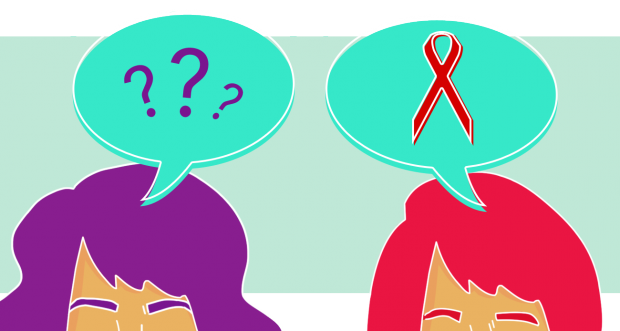 Talk to your friends about their sex practices, but start with your own. Opening up can be hard, but if you start with an icebreaker, you'll soon be gabbing about the crazy, sexy, sometimes gross sex we're all having. Admit to having period sex. Admit to being bored with your boyfriend. And if in this conversation the fact that either of you has had unprotected sex, it might be time to schedule a test.
Tasked with counseling and education, Janlee recommends a casual approach when it comes to talking about HIV. "The only way is to talk about it casually. We tend to give so much stigma to HIV that we don't want to talk about it. The key is to [do it] without judgment. When I'm with friends I just bring the topic up and talk about it freely," she says. "I notice they become more open if I just talk about it in a normal way and don't make it sound so severe. It's so easy to do, so why not do it?"
We go together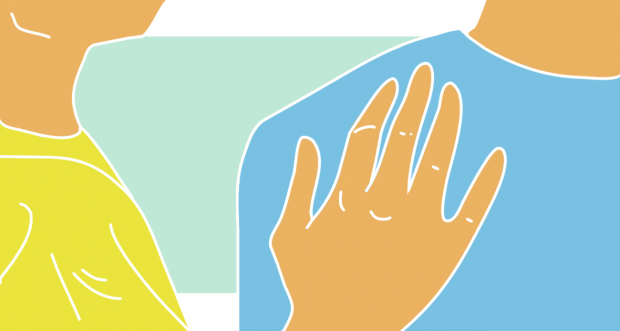 Okay, so your BFF may have neglected to use a condom after one too many drinks at The Palace last week. Now what? First, acknowledge the window period. HIV takes time to be detectable in a blood sample—three to six months. Be supportive, play the waiting game together, and when the appropriate time has passed, get tested—together. Show your support and make a day of it. Testing and brunch? Testing and facials? Even if you're certain you're in the clear, the little matching cotton balls you'll be wearing signify something greater.
If you're a little squeamish, maybe don't get pricked yourself, but instead offer the use of your ride, or a shoulder to lean on. Be there for your friend the way you'd want them to be there for you. Because let's face it, even routine tests can be scary in that "I know I'm definitely not pregnant, but what if I'm pregnant?" way.
It's free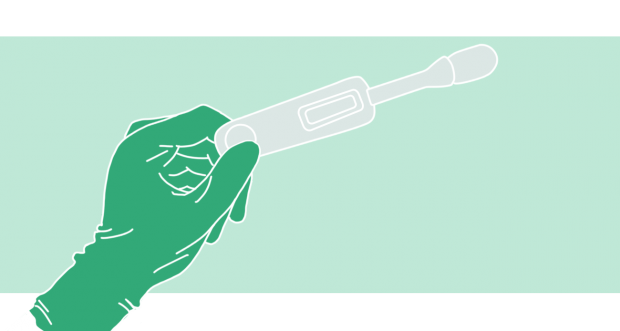 Blood testing can be expensive if you don't know where to go. A full-fledged STI test at a private clinic can cost up to 10,000 pesos. Luckily, there are options for those not wanting to spend much cash. Your cheapskate friend gets no excuse for avoiding testing!
Social hygiene clinics across the country offer testing, but if you're in the city, there are a couple of options that are specialized for HIV testing. Popups of TakeTheTest reach people across the city by appointment. LoveYourself offers amazing free testing, counseling, education, and same-day results in both Malate and Mandaluyong.
Anecdotally, my test in LoveYourself was the most painless sample withdrawal I've ever had. Their nurse's needle game is strong. Bonus: You also get tested for HepB and syphillis, and get to chill watching How to Get Away With Murder while you wait for your results.
It reduces stigma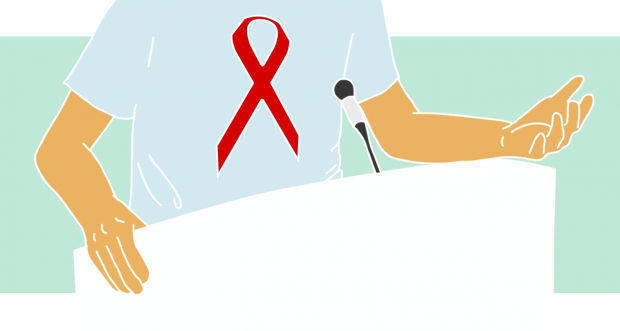 Your gay and bisexual BFFs probably already know to get tested. Hopefully, they're also well-versed in HIV 101 by this point. Mainstream media though, especially in the Philippines, still doesn't really cover HIV/AIDS comprehensively. By finding out your own status, and talking to friends about getting tested and discovering theirs, you help decrease the stigma against HIV. In this sense, testing in itself becomes an advocacy. Getting tested, and encouraging others increases the visibility of HIV and sets off a chain reaction. Lawmakers take notice to social trends. Because you get tested, maybe someone who is positive will get tested and begin ART.
Beyond just getting tested, there are so many opportunities to serve as a volunteer, advocate, or ally. TakeTheTest and Loveyourself both offer volunteer opportunities. Loveyourself's partner Yoga for Life (YFL) also accepts volunteers on a flexible basis and offers free classes for HIV positive individuals and allies—no one is ever asked to disclose their status. Backed by medical studies, YFL's program helps alleviate pain caused by side effects of HIV/AIDS. For those with a negative status, though, just showing up is a statement of solidarity.
This World AIDS day, love yourself and your friends. Educate yourself, spread awareness, or volunteer. Don't be afraid to start the conversation. The Philippines needs greater awareness of how the virus is transmitted, prevented, and treated. Even slacktivism can make a difference. Of course, nothing is more important than these two words: Get tested.
Art by Dorothy Guya