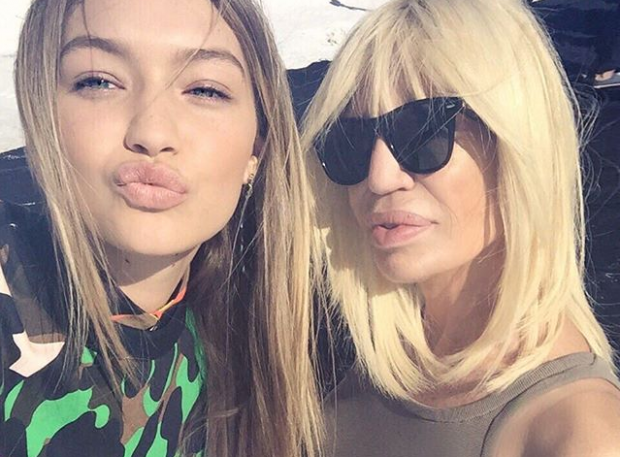 Following the footsteps of Olivier Rousteing and Marc Jacobs, who own the social media scene with casual campaign drops and selfies, Donatella Versace finally creates her own account.
Her first post, as expected, is a photo of her and Gigi Hadid making a duck face.
Merely 10 hours after the account went up, the designer has already hit 49,000 followers and hundreds of comments from fans have been seen on her first two posts, thankful that the designer has bequeathed the social media-sphere with her presence.
Eagerly anticipating her next posts is surely going to be exciting since she's friends with Lady Gaga and Naomi Campbell, and not to mention how Donatella is Givenchy's latest campaign model.
Until then, Donatella leaves us  a hint of what's to come as her bio reads "Me, Donatella. I believe in individuality and the freedom to be whoever you want to be. And by the way… I am the Designer." Yes, Donatella, we know who you are.  
[Dazed]
Photos courtesy of Donatella Versace's Instagram