Let's just get to the point. Models Gigi Hadid, Joan Smalls, and Lily Aldridge are wearing nothing except for a pair of strappy shoes for their latest ad campaign for Stuart Weitzman.
Why? Perhaps because they've got the bodies that are just rocking enough to deserve attention. But  really it's meant to show confidence, empowerment, and togetherness. Hmm…we're sensing a new trend here given how Pirelli's calendar is also changing it's approach towards women with Amy Schumer. And we do have to agree. Somehow, the nakedness and how the three of them are embracing each other isn't intimidating. 
Lily Aldridge was quick to poke fun at it, however, as she retweeted the post.
https://twitter.com/supermodelscom/status/671851838921019392
Shot by Mario Testino, the campaign will come out formally for spring 2016, along with other shots where the models are wearing more clothes.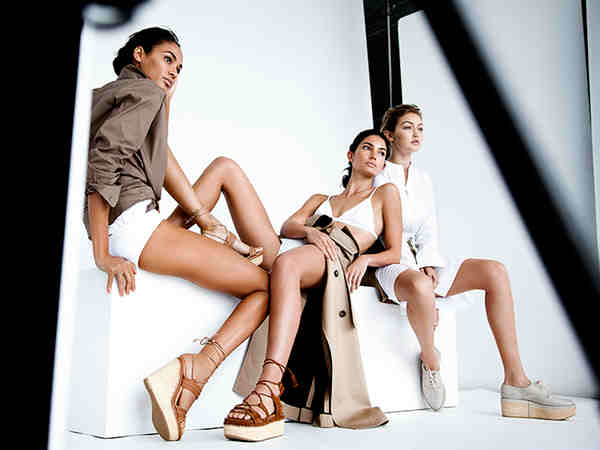 [Nylon]

Photos of courtesy of Nylon