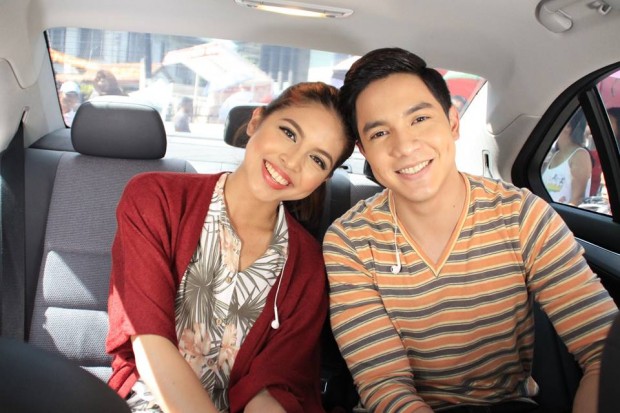 It's been a good year for onscreen love team Alden Richards and Maine "Yaya Dub" Mendoza, also known as the AlDub phenomenon. And to cap this off, Twitter just made it official that their #AlDubEBTamangPanahon moment is the third most tweeted hashtag under the television category for 2015. It's no joke as it generated about 41 million tweets in total to date.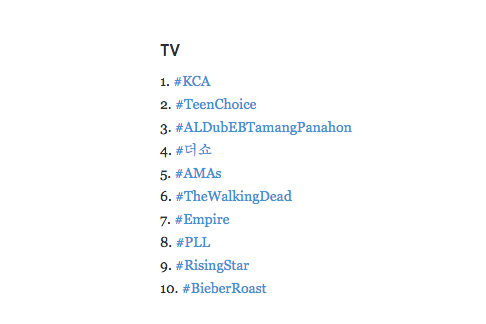 The social networking site's #YearOnTwitter revealed its Top Trends of the year divided into different categories like music, sports, stars, politics, and even emoji. For the TV bit, the aforementioned hashtag only falls behind the Nickelodeon Kids' Choice Award and Teens Choice Award. Looks like the AlDub Nation has been very hardworking this year.
Eat Bulaga's "Sa Tamang Panahon" event on Oct. 24, filling all of the Philippine Arena's 55,000 seating capacity, still holds the title as the most tweeted event in 24 hours
Who can blame these two when they're probably one of the few onscreen couples who are closest to their fans? You see Yaya Dub saying hi to random fans in jeepneys and dimpled Alden being all cute packing groceries for you. So it's no wonder how fans were quick to celebrate the two's newest feat.
UY! REJOICE ALDUB NATION! https://t.co/t1Mqbuxbq8 #ALDUBPromiseRing

— uy! fan mo ako uy! (@uyFANmoAKOuy) December 7, 2015
https://twitter.com/the_bernardos/status/674224233170337793
So basing it from another one of their hashtags, looks like the #AlDubMagicLivesOn.
[
Bandera
]
Photo courtesy of Eat Bulaga