People always fall trap into this thing we call lazy dressing. What's even worse is when we use the "But I'm busy" card as an excuse to do so. For Carmencita "Cit-Cit" Sioson, though, who juggles freelance styling, writing and producing books and commissioned magazines, operating her blog, and managing a column she co-writes in Inquirer Lifestyle, coursing through a demanding work schedule still isn't an excuse. "How you dress is also how you would present yourself to others," she says. "So if you dress in a way that's shabby, or if you don't look like you gave your appearance any thought, people you deal with see you that way."
Even if she has to head out the door at 8 a.m. every day and run around the city for work, a fashion girl like Cit-Cit is always on her toes when dressing up. "I think [when you work] in fashion, obviously, you are drawn to everything related to [it]. So it comes naturally to dress up," claims the 27-year old. "I think dressing the part is important, [but also] dressing for what your work entails. If you're doing a shoot, might as well dress comfortable but might as well do it in style."
Comfortable for Cit-Cit is indeed still stylish. "I like wearing roomy clothes. In terms of tops, I use a deep-V or low back and [pair them with] culottes." Even using this simple style equation, she manages to look her best while on-the-job. "I know a lot of people who are very busy but they still look polished and put-together," Cit-Cit mentions. Little does she know that yes, she is surely one of those people, too.
What's keeping you busy these days?
Another LOOKbook stylebook I'm producing with Stef Cabal-Rostoll and Ronna Capili-Bonifacio, [and an] Inquirer Lifestyle column with Stef as well. [I do] wardrobe styling for both editorial and print advertisement projects, producing commissioned lifestyle magazines, creating online content, and writing stories for various magazines.
Describe your approach to style.
I think personal style is always evolving depending on your age, current lifestyle, inspirations etc. But ultimately, find what works for your lifestyle and physique. You can be dressed in a really nice outfit but feel uncomfortable in it, which will surely show. Don't be afraid to experiment until you figure out the pieces that show your personal style at its finest.
Do you have any style rules you follow?
Less is more. In terms of clothing, not revealing too much is way more appealing.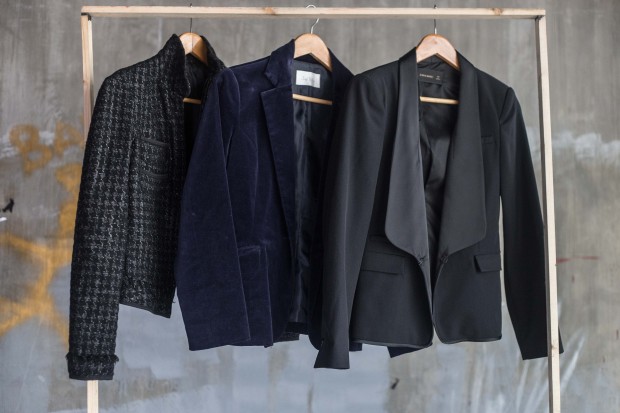 What are your shopping habits?
I make a checklist of the things I want to buy beforehand because I find it quite daunting to go into a store faced with so many options and not knowing what to get. That also keeps me from making impulsive purchases.
What was the last best thing you bought? How about the worst—something you regretted buying?
Best thing: Céline tote
Worst thing: A dress I pulled out for a shoot and had to pay for as it was damaged by the model who wore it.
Which brand is your latest discovery?
The brand wear.anika. It's launching its first collection soon and the pieces are just so chic and easy to wear.
What item of clothing do you invest in? How about clothes you scrimp on?
I invest in blazers and culottes. I scrimp on body-hugging pieces.
Who are your favorite local and international designers? Any go-to labels?
Local designers: Vania Romoff, Randy Ortiz, Joey Samson, and Ivarluski Aseron.
International designers: Karl Lagerfeld, Victoria Beckham, and Phoebe Philo.
Who is in your fashion black book?
Hair: Tess of Emphasis Salon (hair coloring)
Makeup: Mayesa Delos Santos and Sari Campos
Nails: Mini of Emphasis Salon
Designer: Vania Romoff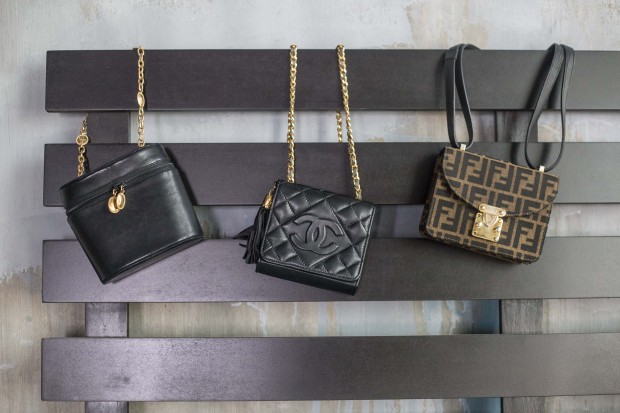 Who are your style inspirations?
Coco Chanel, Victoria Beckham, and Capucine Safyurtlu
What's the best style advice you've ever received from your mother?
Always dress appropriately.
What's your guilty pleasure?
Listening to Justin Bieber.
If you had a signature styling trick, what would it be?
I tend to go for classic pieces but I still like to look a tad laidback so when I wear a button-down shirt, I either keep half of its hem hanging over my trousers or roll up the sleeves in a way that still looks slightly undone.
What is one ultimate style tip you can share? 
I think balance is key. Pick one piece you would want to stand out and keep the rest simple.
Favorite shops:
Adora, AC+632, and Firma
Favorite vacation spot:
El Nido Resorts
Favorite dish and restaurant:
Omega 3 Baby! at Salad Stop
Favorite person on Instagram:
Alex Yanes for his quirky artworks and Lisa Adams whose closet designs inspire me to create my dream closet
Favorite person, period:
Not a person, but my dog Coco.
Favorite thing about Christmas:
Spending quality time with my family.
Photos by Paolo Tabuena
Makeup by Sari Campos